Last Day To Enter Your Wines in the 2020 London Wine Competition
Register before 28 February 2020 and get your wines judged by over 30 real trade buyers from around the world. Get the quantity discount on submitting 4 or more wines in the competition.
After 2 years of consecutive success, the 3rd edition of the London Wine Competition brings the best deals for wine brands. This international competition, due to its unique approach to judging, has been recognized as a unique and ideal competition among all the other wine judging events from across the globe.
All global wine competitions have been organized in the same way for years, by wines being blind-tasted and judged. The London Wine Competition has taken a step ahead and brought a different approach to judging. Apart from quality, the London Wine Competition also judges all wines, based on their packaging and value for money. To be more precise, the London Wine Competition judges in the way a consumer would, when picking a wine.
[Video: London Wine Competition 2019: Event Highlights]
Beverage Trade Network, the organizers of the London Wine Competition asked hundreds of trade buyers as to how they buy their wines. In the end, it all boiled down to three things: Quality, Value, and Packaging.
The average customer always looks at the price first. Then they look at the label and pick out the wines with designs and stories that appeal to them. So, these two things come before a producer even gets a chance to show how well their wine is.
Putting this into place, the London Wine Competition judges wines based on three main parameters:
Quality
We celebrate the wines that are both enjoyable and easy to drink, wines that are well-balanced where their acidity, tannins and alcohol levels all work seamlessly together.
Packaging
What a wine brand looks like is how every consumer chooses their wines. Up to 70% of consumers would choose a new wine just because it looks good. So, well-designed packaging is a must-to-consider factor.
Value
To be a good wine, it is not necessary to have a higher or cheaper price. What affects most is the value for money it holds.
[Video: Know why you should enter your wines in 2020 London Wine Competition]
The 2019 London Wine Competition saw wine entries from across the globe and winners from countries including the USA, France, Germany, Australia, South Africa, and many more. The bottles were judged by a leading panel of judges, who are involved in the direct trade and day-to-day buying of wines.
Kellermeister's Wild Witch took home the 'Wine of the Year' award at the 2019 London Wine Competition. Along with that, the Barossa wine also won 'Best in show by Country (Australia)', 'Best in show by Varietal (Shiraz)', and 'Best wine by Quality'. Know more...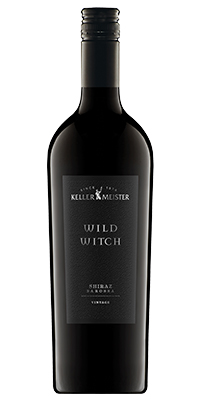 "For Wild Witch Shiraz to be judged Wine of the Year at such a prestigious international event is a massive achievement for Kellermeister."

"Such a strong showing on the international stage is great for our state, our beautiful Barossa region and for Kellermeister. We're thrilled".
So, the medal-winning wines are the ones that,
Offer the best value for the price

Offer the best quality for their price

Stand out of the shelf against the competitors

Tell their story in the most relevant way
Enter your wines into the London Wine Competition before 28 February 2020.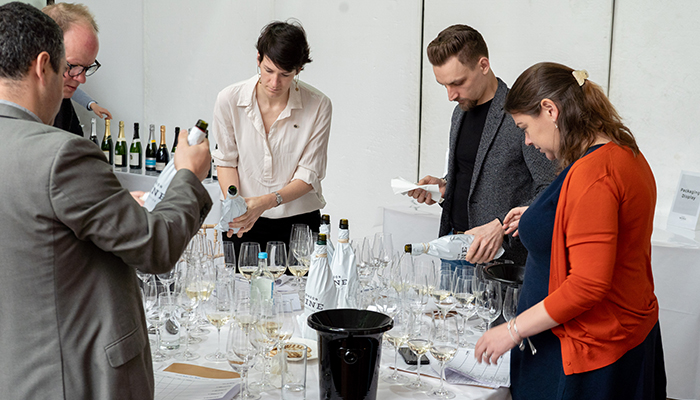 [Image: Judges during the 2019 London Wine Competition]
Winning a London Competition medal will help you in creating a solid impression on the wine market across the globe. We have our winners present in the mouth of all the big buyers. We recognise their effort by furnishing the results out to:
50,000+ trade professionals around the world in the Beverage Trade Network community

Results will get press awareness among media partners of the London Wine Competition and will be posted on BTN news and Bevroute News

Results to go to 20,000+ Wine Buyers around the world

Buyers will see your package giving you great exposure

The medals can be used on your brand deck, shelf talkers, case cards, bottle neckers, and sell sheets

The London Wine Competition will provide year-round digital media promotion for all winners.
Quantity Discount Now Available
4 to 9 entries: 10% discount

10 to 14 entries: 15% discount

15 or more entries: 20% discount
Our Judges
All wines in the London Wine Competition are judged by experts only, the experts are involved in direct commercial buying activities for selling to the consumers. They are the professional buyers who select what goes on the shelves of the restaurants, hotels, supermarkets, and stores.
Check out the list of judges for the 2020 London Wine Competition
Scoring System
Quality: marked out of 50
Packaging: marked out of 25
Value: marked out of 25
To win medals, wines must score according to the following points:
Gold: 90 points or over
Silver: points between 76 to 89
Bronze: points between 65 to 75
Key Dates:
Submission Ends: 28 February 2020
Warehouse Closes for Samples: 06 March 2020
Judging: March 24, 2020
Winners Announced: 30 April 2020
Don't forget to enter your wines before 28 February 2020.
Enter your brands now to save with early bird pricing and ship your samples later. Give a boost to your brand globally.