Early Deadline
December 20, 2023
Enter Now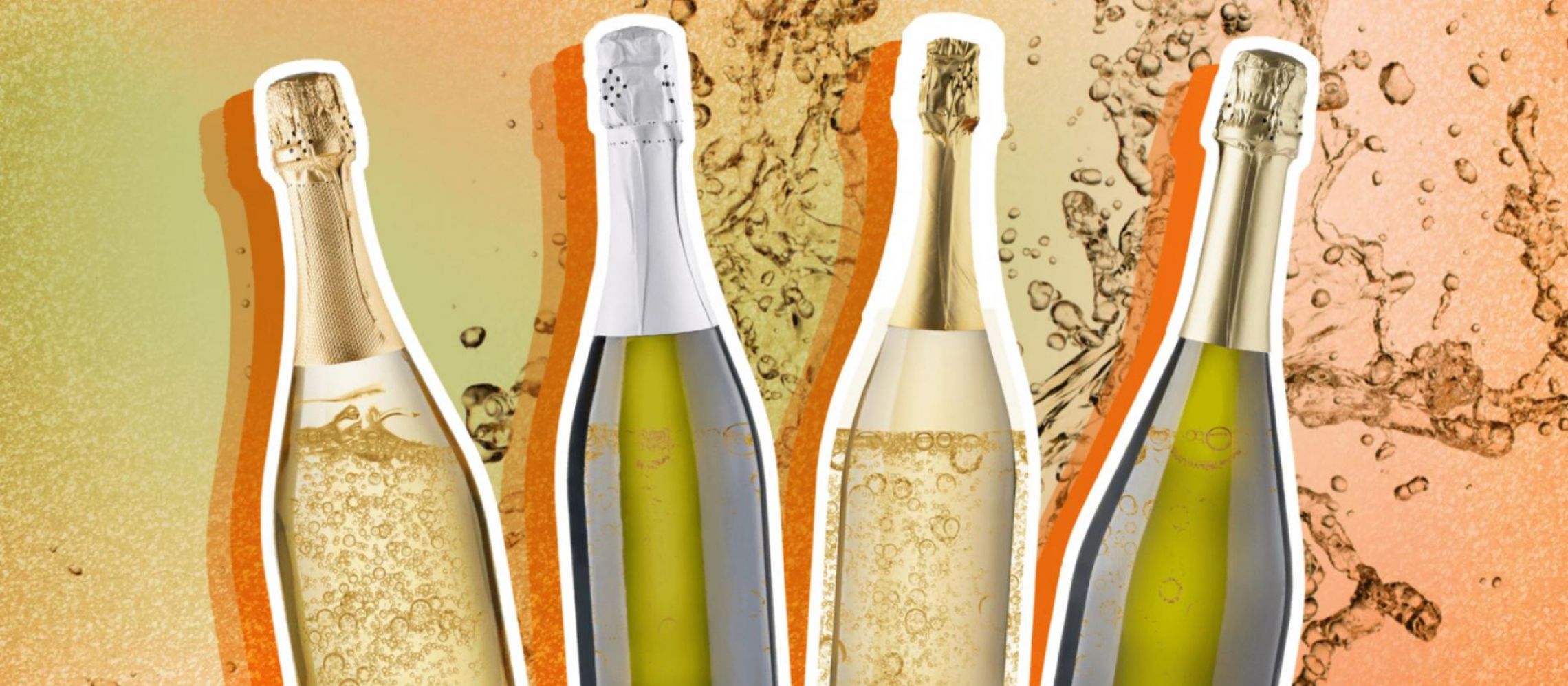 Bubbles Beyond Champagne: Exploring Undervalued Alternatives
Redefining luxury with some of the most delightful and affordable sparkling wines around the world.
Champagne has always been the drink of choice when it comes to celebrations or any special occasion. The tiny bubbles offered by champagne have become synonymous with festivities and toasts worldwide. However, the world of sparkling wines extends far beyond the borders of the Champagne region in France. From Italy to South Africa, and beyond, traditional method sparkling wines offer an exquisite array of flavors and styles without breaking your bank account. This article will explore some of the most remarkable alternatives to champagne from various corners of the globe, which deserve more attention.
Crémant
While not from the Champagne region, Crémant wines are crafted using the traditional method, offering excellent alternatives to champagne. Various French regions produce Crémant, each offering unique flavor and characteristics. Crémant d'Alsace, Crémant de Loire, and Crémant de Bourgogne are some of the prominent examples. These wines use different grape varieties, resulting in a diverse flavor profile, but all share the same winemaking method reflecting hallmarks of elegance and fine winemaking. Some of the excellent examples include Bernard Magrez Cremant de Bordeaux, Jean-Noel Gagnard Cremant de Bourgogne, Chateau de Mauny Cremant de Loire, and many others.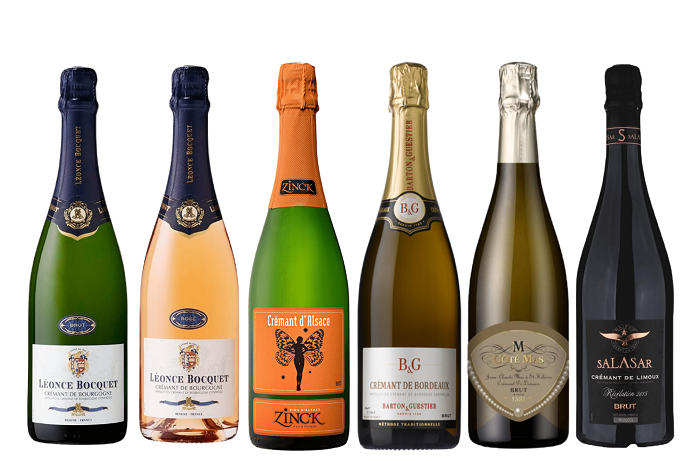 Source: Prike Shop
[[relatedPurchasesItems-38]]
Cava
Hailing from Spain, Cava is a sparkling wine produced mainly in Catalonia. It is crafted using a blend of indigenous grape varieties, such as Macabeo, Xarel·lo, and Parellada. Sometimes, Chardonnay is also included in the blend. Cava follows the traditional method, involving the second fermentation in the bottle, just like champagne. With its crispness, fine bubbles, and complexity, Cava has earned its place among the world's top sparkling wines. Top examples of Cava include Bodegas Jaume Serra, Spanish Story, and Cavas Naveran, acclaimed winners at the 2023 London Wine Competition.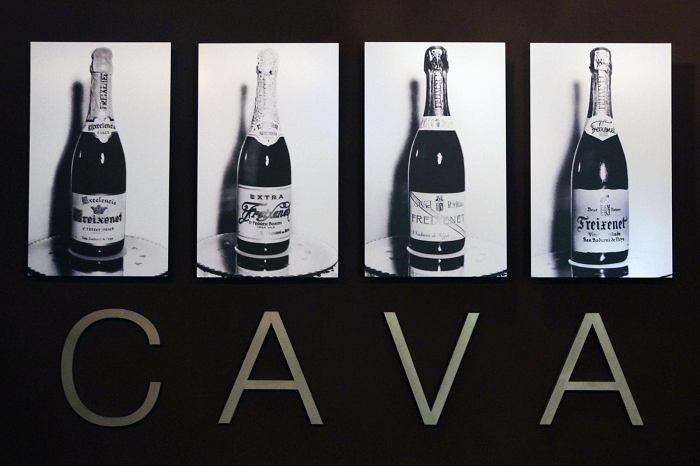 Source: Sparkling Winos
Franciacorta
Originating from the Lombardy region in Italy, Franciacorta has gained international recognition for its outstanding quality. Produced with Chardonnay, Pinot Noir, and Pinot Blanc grapes, Franciacorta follows the traditional method of production, delivering a rich and refined taste. The extended aging on lees contributes to its complex flavors and delicate mousse, making it an interesting alternative to champagne. Ca' del Bosco, Bellavista, Ferghettina, and Corte Fusia are among the leading Franciacorta producers dominating the market.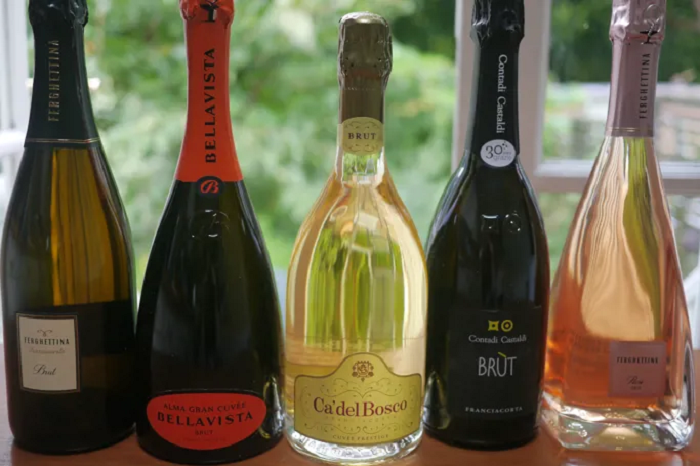 Source: Great British Chef
Trentodoc
Sparkling wine from the mountains, Trentodoc comes from the picturesque Trentino region of Italy. Crafted using the Classic Method, it is exclusively made using grapes from the Trentino region. Hand-harvested and rooted in tradition, its winemaking process blends passion and technology. Trentodoc captivates with its perfect blend of tradition, terroir, and expertise, resulting in fine bubbles and harmonious flavor. Among the notable examples of Trentodoc, you'll find renowned names like Ferrari-Trento, Cavit, and Mezzacorona, which showcase the excellence of Italian winemaking.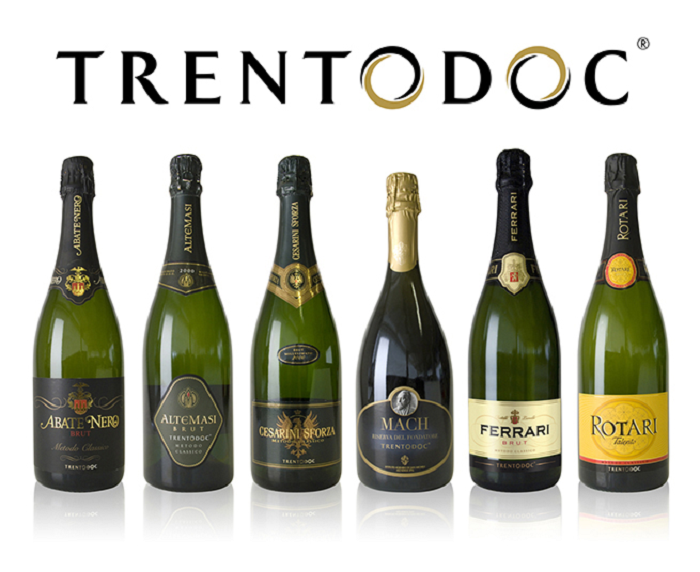 Source: Minale Tattersfield
Sekt
Germany's answer to champagne, Sekt, encompasses a wide range of styles, from dry to sweet. While some versions are produced through the traditional method, others are made using the tank method. The traditional method Sekt often displays a captivating bouquet and fine bubbles, featuring grapes like Riesling, Pinot Blanc, and Pinot Noir. If you're looking to explore the world of Sekt, some of the best ones to try include Vollenweider, Dönnhoff, Dr. Loosen, and many other exceptional producers.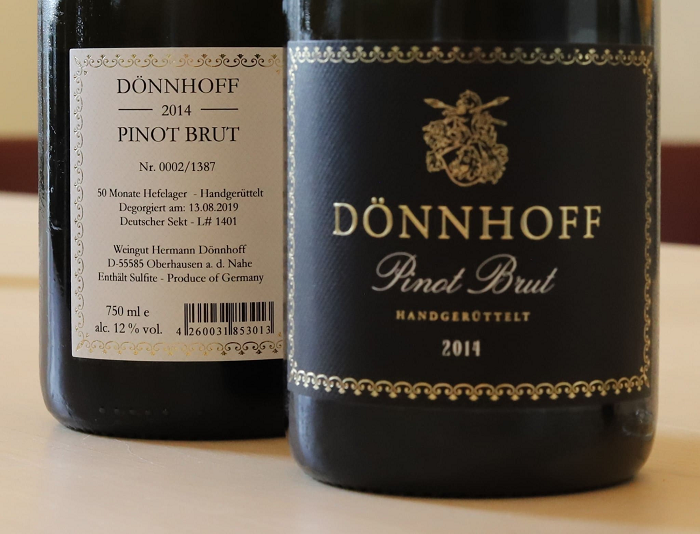 Source: Wine International Association
English Sparkling Wine
The cool climate of England has proven to be favorable to sparkling wine production. English sparkling wines, especially those from Sussex and Kent, are crafted using traditional champagne grapes like Chardonnay, Pinot Noir, and Pinot Meunier. The chalky soils reminiscent of those in Champagne, give a similar character to the wines, offering crisp acidity and remarkable elegance. English sparkling wines offer a diverse range of excellent examples, including esteemed names like Heppington, Minerva, Nyetimber, Exton Park, and many more.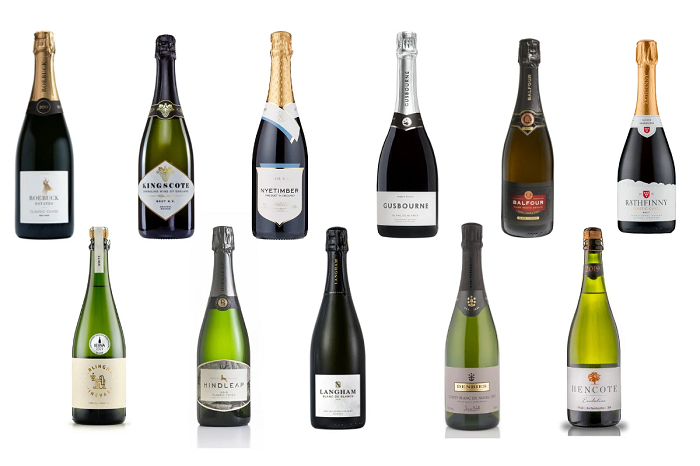 Source: Country File
Australian Sparkling Wine
Australia has a growing reputation for producing quality sparkling wines, particularly in cooler regions like Tasmania and the Yarra Valley. Traditional method sparkling wines, usually made from Chardonnay and Pinot Noir, deliver a fresh, vibrant, and fruit-driven character that showcases the uniqueness of the Australian terroir. Pirramimma Winery, Yarra Burn, Soumah, and Chandon Australia stand as prominent Australian Sparkling wine producers, renowned for their exceptional offerings.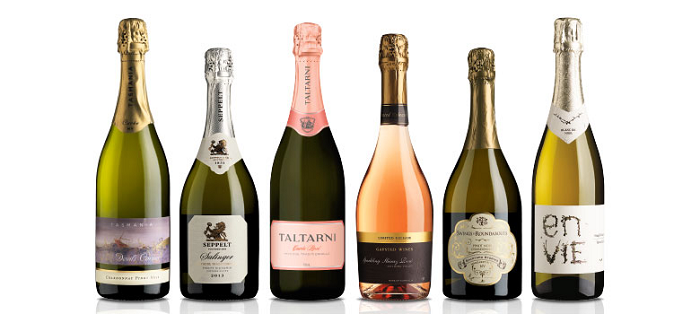 Source: Wine Selectors
Cap Classique
In South Africa, Cap Classique stands as a sparkling wine of exceptional quality, following the traditional champagne method. Chardonnay and Pinot Noir are the predominant grape varieties used, resulting in refreshing and expressive bubblies that embody the charm of the South African winemaking tradition. Nederburg, Wildehurst, Steenberg, and Graham Beck are some of the finest examples of exceptional Cap Classique.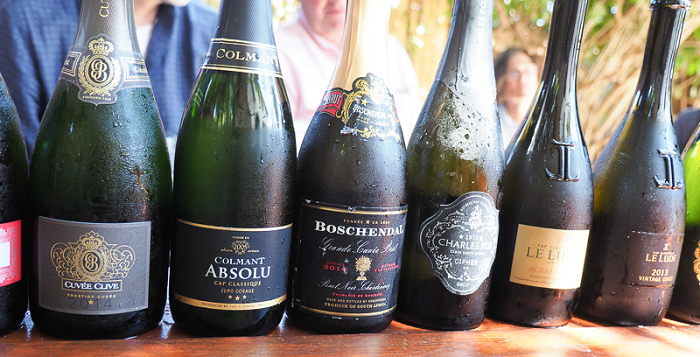 Source: Wineanorak
While champagne undoubtedly holds a prestigious position in the world of sparkling wines, these top-notch sparkling wines from around the world prove that you don't have to spend a fortune to enjoy the effervescence of life's special moments. The traditional method, with its attention to detail, delivers an array of sparkling wines that challenges champagne's complexity and elegance. Whether it's the fruitiness of Crémant, the richness of Franciacorta, or the crispness of Cava, these sparkling wines offer a captivating taste of their unique regions. So, the next time you raise a glass for a celebration, consider exploring the world of traditional method sparkling wines to elevate your experience and broaden your horizons beyond the realms of champagne.
Header Image Source: Pix.Wine
Article By Tushar Anand, Beverage Writer & Sommelier