London Wine Competition: Why You Should Enter
04/01/2021
Here's how you can enter in the 2021 London Wine Competition
The London Wine Competition looks to assess and reward wines based on how consumers judge them. What they look like, how much they cost and what they taste like. Now into its third year of competition the event has proven to be a new platform for producers all over the world to show their wines not just to the trade, but to use any medals and awards won to then promote their wines directly to their customers and consumers.
Here's how you can enter its 2021 competition before the deadline if you enter by February 22, 2021.
As the competition has developed it has also listened to the wineries and suppliers entering and taken steps to really help them then promote whichever wines end up with a medal or trophy at the end of the process. The competition has taken a major initiative in its direct to consumer strategy and further improving the quality of its judges and keeping to its core which is each panel to have a mix of real trade buyers, master sommeliers and master of wines only.
The 2021 competition is open for entries and anyone looking to enter before the deadline February 22, 2021.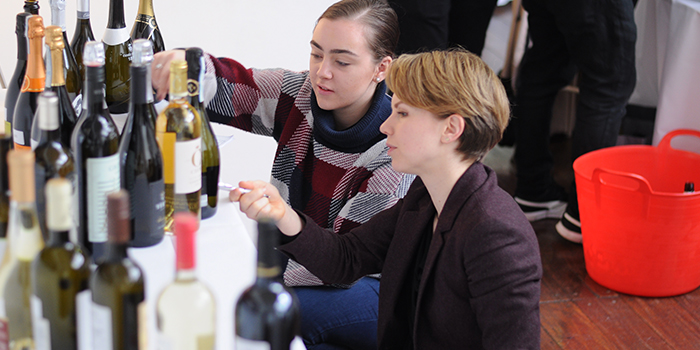 [London Wine Competition - Judges at the Packaging Display]
The London Wine Competition is now into its fourth year of competition
There are plenty of other more established events than the London Wine Competition, but none that judge the wines in the same way a consumer does. By what they look like on the shelf, what they cost, and what they taste like. The winning combination of value, quality and great design. Lots of wines can claim one or two of those qualities, but not many all three. That is what the London Wine Competition is all about. Good news for consumers and good news for the trade. The competition's goal is to make it relevant for the end consumer and to achieve that the 2021 competition has taken the below initiatives.
London Competitions (covering wine, beers and spirits) winners will be promoted and stories will be shared on London Drinks Guide platform to help promote the drinks and producers that win and the venues selling them.

London Competitions winners products will also be integrated with BTN's new direct to consumer platform Get Drinks Delivered for producers and brands looking to grow their direct to consumer sales.

More Master of Wine, Master Sommeliers and Real trade buyers added to the judging panel.

The Top 100 wine list of the best performing wines, spirits and beers in the London Competitions will help give consumers an even bigger steer on what products they should be buying. The list will be promoted on new channels like Whatsapp groups, Telegram with other social media channels.

Entrants will now get tasting notes, shelf talker templates with tasting notes and scores when the 2021 results are announced.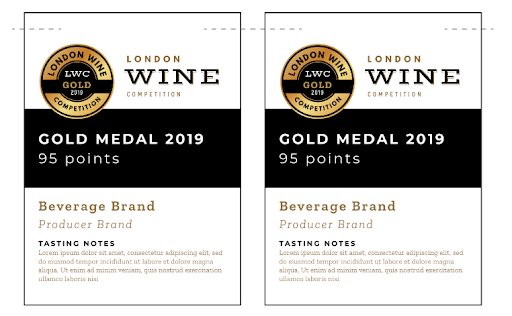 [The shelf talkers will be available in entrants zone free of cost.]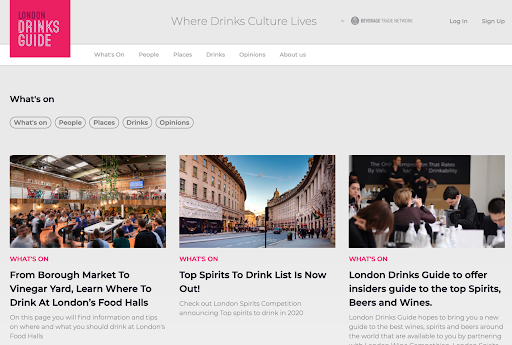 Entries open for 2021 competition
The entry process for the 2021 London Wine Competition is now open and anyone looking to enter before the deadline – up to February 22, 2021.
Once again all wines entered into the competition will be assessed and judged by a leading panel of top-level wine buyers with current direct commercial buying responsibility. The panel also includes wine consultants and experts who are also directly involved in the development of new wine brands or buying wine for commercial resale.
These are the buying experts that are judging and assessing wines every day in their working lives and are therefore ideally placed to pick out the winning wines for the 2021 competition.
They are also ensuring any wine that receives a gold, silver or bronze medal will work on any on-trade wine list and help outlets sell more wine and attract more customers.
Here are the key details for the entry process for the 2021 competition.
Key Dates:
Registration ends for entries: February 22, 2021
Warehouse closes for entries: February 26, 2021
Judging date: March 15, 2021
Winners announced: March 30, 2021
Fee Schedule:
£110 Regular Entry Fee: December 26 to February 22, 2021
The Judging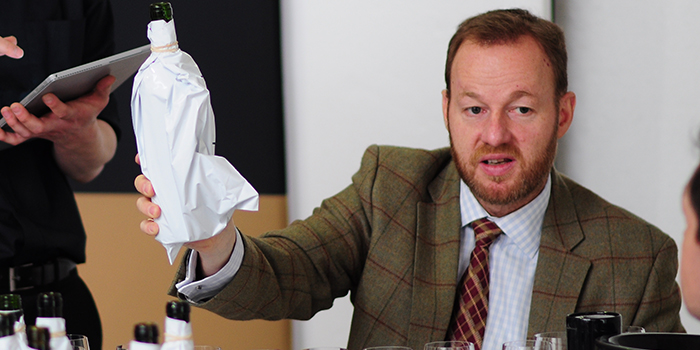 [Greg Sherwood of Handford Wines taking part in the London Wine Competition]
Judges are asked to give scores to the wines based on the key criteria with a weighting system in place to ensure quality wines come to the top.
The awards are broken down like this:
Q (Quality Score) + Value Score (V) + Package Score (P) = London Wine Competition Score.
A separate weighted score is given for each of the three parts of the judging process (Quality gets twice the weight. The scores are calculated with other judges for the same product on the team to give a final score from which individual prizes will be awarded.)
Quality score: marked out of 100
Value score: marked out of 100
Packaging score: marked out of 100
The competition also added 3 new Master of Wine judges into its panel - Simon Field MW, David Round MW, Barbara Drew MW and 2 more Master Sommeliers - Yves Desmaris MS, Svetoslav Manolev MS.
You can enter this year's awards here. (enter before February 22, 2021).
4th Annual London Wine Competition registration is open. Enter your wines today and get in front of London's leading Trade Buyers.