2023 Winners
London.
March 20 & 21
Announced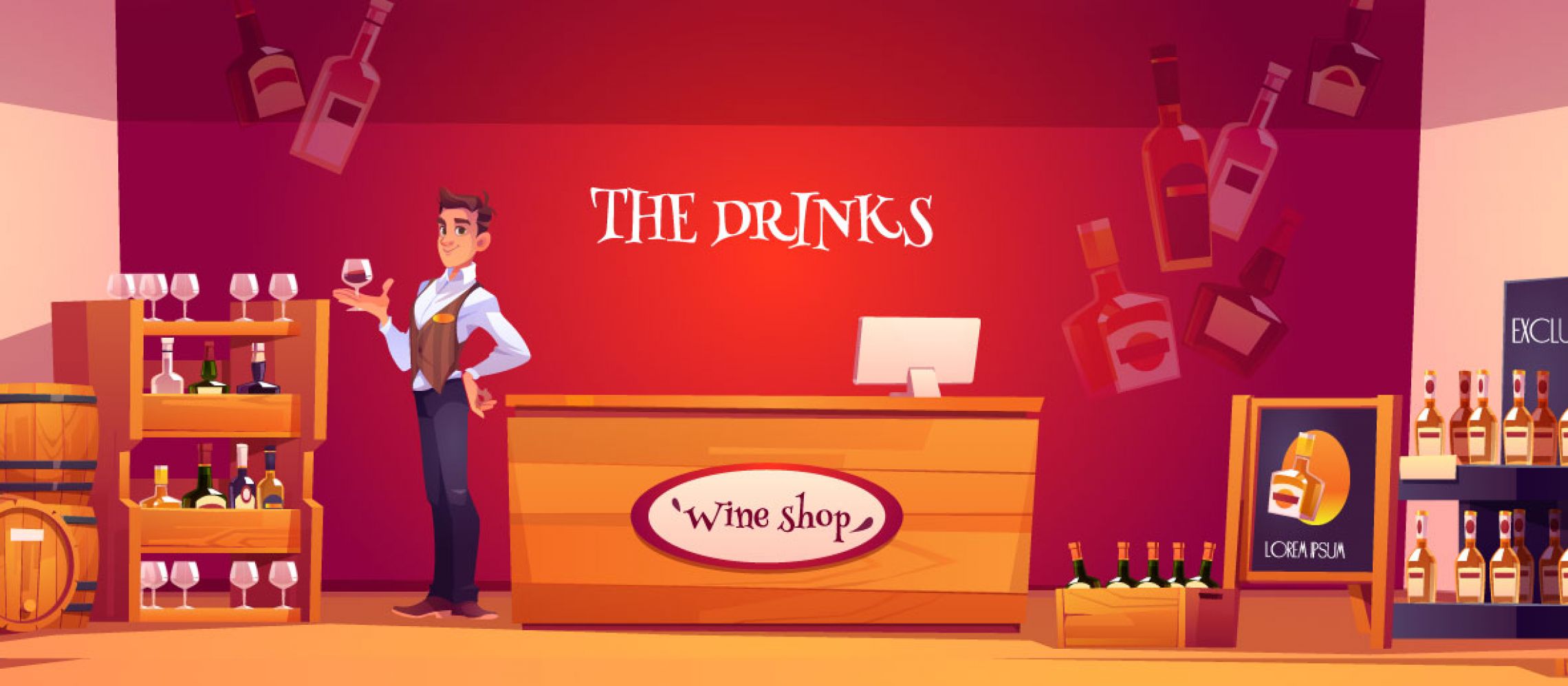 Fine Wine Bottle Shops of London
Read our guide to our favourite wine shops in London, which has been updated to include information relevant to the current lockdown.
Welcome to London, the European capital of wine culture and arguably the best place to drink wine in the entire world.
Sounds odd, doesn't it? Yet it's true.
It's no accident, but a combination of factors that has led London to be such a consumer-driven powerhouse in the world of wine. Historically Britain has been a strong political and economic force for a long time, backed by a powerful navy,a vast empire and a gradually increasing middle-class aspiring for the finer things in life.
Read our guide to our favourite wine shops in London, which has been updated to include information relevant to the current lockdown.
Gerry's Wines & Spirits
Gerry's Wine and Spirits has one of the UK's largest selections of wine and spirits. The store is in the centre of Soho, famous for being something like Aladdin's Cave of rare and wonderful examples of the distiller's art. They offer a big collection of wine including reds, whites, rose, sake and dessert. They also offer whiskey, gin, brandy, rum, tequila and vodka. They have a vintage collection of champagne and sparkling wines.
Milroy's
Milroy's of Soho was founded over fifty years ago by John 'Jack' Milroy in 1964. The cellar bar has been reinstated plus they have a whisky bar on the ground floor. They also have retained the excellent selection of whisky from Scotland and around the world, plus a great range of other spirits, wine and beer.
The Whiskey Exchange
The Whisky Exchange (TWE) is a family business founded in 1999 and has since grown to be the internet's number-one specialist retailer of whisky and other spirits, serving thousands of satisfied customers every week. The Whisky Exchange currently stocks nearly 3,500 whiskies, of which about 2,300 are single malt Scotch whiskies, with 250 bourbons available and the remainder being made up of blended Scotch, grain, Irish, Japanese and other whiskies from countries including Wales, South Africa, India, Sweden and Australia.

Image: The Whiskey Exchange
The Sampler
The Sampler, a short walk from Highbury & Islington tube station in North London, is a wine merchant with a difference. As well as being a fine wine shop with an excellent selection of wines, including many older bottles, it's unique in that it offers customers a chance to purchase small tasting measures of a rotating roster of 80 different wines at any one time. You can, therefore, try before you buy, which is excellent. Or you could try something you are curious about, but could never afford to buy a whole bottle of.
Real Ale
Real Ale opened their first shop in South West London in 2005 to champion locally brewed, high-quality beers. Since then, thousands of new breweries have opened up and they've spent the past 14 years tasting and selecting what they consider to be the best beers available across every style and category. Real Ale now has three shops & taprooms, on Richmond Road in Twickenham, Formosa Street in Maida Vale and Golborne Road in Notting Hill, filled with hundreds of beers, fine ciders, natural and biodynamic wines and interesting spirits from small producers all over the world. All picked by the Real Ale Team.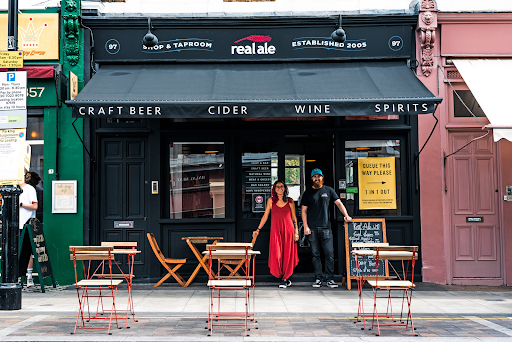 Image: Fb/Real ale
Royal Mile Whiskies
Royal Mile Located in Edinburgh's historic Old Town. It was set up in 1991, Royal Mile Whiskies has become one of the most respected whisky merchants in the world, winning Whisky Magazine's Retailer of the Year Award in 2003,2004,2006,2007,2010,2011,2013 and 2015. An important part of that success is down to the people and the fact that we share a passion for all things whisky especially Scottish Single Malt Whisky.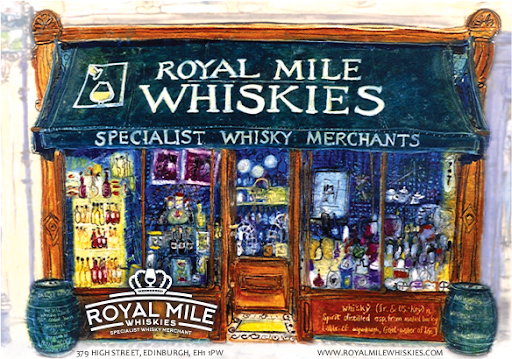 New Forest Cider
Drive into Burley, one of the prettiest villages in the New Forest. Look for the cider barrel by the post office, follow the directions and you will find the home of New Forest Cider. Free Cider Tasting, Handmade stone flagons, local preserves and cheese, country wines, plus brunch, lunch, cream teas or a slice of home-made cake in the rustic tea rooms. You can try the unpasteurised, real cider straight from the barrels, there is usually dry, medium, sweet, Kingston Black and Perry as well as a selection of bottled ciders including handcrafted Cider Bouche and very popular Champagne method Cider.
---
Do you have wines to sell? Lets get your wines out to UK consumers by the top wine buyers on Quality, Value for Money & Packaging. Nominate your wines for 2021
---
Amathus
Established in 1978, Amathus Drinks Plc is a family-owned drinks importer, distributor and specialist retailer and retail customers a complete drinks solution. Based in Park Royal, London and with depots in Coventry, Bristol and Gloucester, we are able to offer in excess of 4500+ items, ranging from spirits, beers, and wines, to liqueurs, soft drinks and minerals to our clients across the length and breadth of the UK.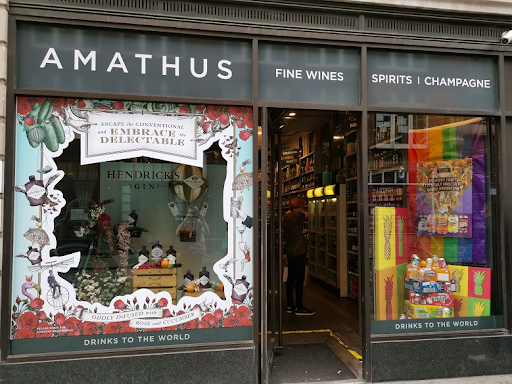 Image: Amathus
Passione Vino
Passion for Wine', is a wine shop and bar on Leonard Street in Shoreditch. The wine shop and bar specialising in and serves only Italian wines, usually from smaller artisan producers. Knowledgeable staff and a relaxed and friendly atmosphere make it a joy to visit and the cheese and meat platters are a delicious accompaniment to some excellent wines. They are currently offering a delivery service on all wines.
Quality Wines at The Quality Chop House
Opened originally in 1869, The Quality Chop House at the top of Farringdon Road near Exmouth Market, re-opened in 2013 as a restaurant, wine bar, butchers and shop, selling a range of British meat and fresh produce. In normal times, Quality Wines operates as a shop during the day and then as a small wine bar serving food in the evenings. Quality Wines is currently open from Wednesday to Sunday 9 am – 5 pm – they will also deliver wine within a 10km radius every Friday.
Noble Rot / Keeling Andrew & Co
Noble Rot's sibling company, Keeling Andrew & Co, which they use to import their favourite wines to their own and other restaurants, is now offering its services directly to us. For the next few months, Keeling Andrew & Co are offering cases of some of their best-loved wines, from Noble Rot restaurant's house red and whites and most popular 'greatest hits' to cases of new discoveries and some classics.
Selling Wines at Resturants today has become a task due to the competition around. Brands are stil able to crack through it and increase wines sales.
Cadenhead's Whiskey Shop & Tasting Room
Cadenhead's shop and Tasting Rooms can be found on one of 'London's Coolest Streets As voted for by Conde Nast Traveller USA. The original shop opened on May 5th 1995 at No3 Russell Street Covent Garden with the name Covent Garden Whisky Shop. The store was one square room with old wooden crates and casks along with the famous Black Board listing the range of single cask malts in regional colours.
---
Follow us more insights:
---
The Laundry
Opened by Melanie Brown, founder of wine bar Specialist Cellars at nearby Pop Brixton, The Laundry offers an extensive wine list from some of the world's top wine estates. All wines are chosen for their distinctive style, featuring old-world favourites and new world surprises. Wine deliveries are available throughout South London via sister company, Specialist Cellars.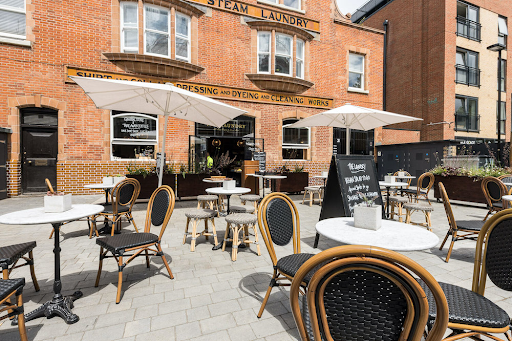 Hedonism Wines
Located in Mayfair, just north of Berkeley square, Hedonism Wines is a fine wine and spirits boutique with over 3,000 spirits and 6,500 wines. You will find a wide range of rare and expensive items they have something for every wine and spirits lover. There are 32 fine wines and 10 champagnes to taste on the Enomatic machines, so you can always pop-in to try something new. An added bonus at Hedonism is that they have a children's play area in the shop allowing you all the time you need to browse their collection. Hedonism Wines is currently offering free UK delivery on all orders of more than 6 bottles or over £200.
Berry Bros & Rudd
Berry Bros. & Rudd is Britain's oldest wine and spirit merchant, having traded from the same shop since 1698.It has an extensive range of wines and spirits from £5 to £5000 and a team of extremely knowledgeable and friendly staff. There is also a well-regarded wine school that hosts informal events for the public and private dining rooms available to hire for lunch, dinner, meetings or tastings. Berry Bros & Rudd is still offering home deliveries on all items.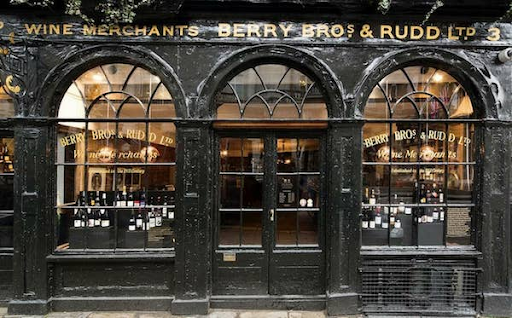 You may also like
---