Deadline
September 30, 2023
Enter Now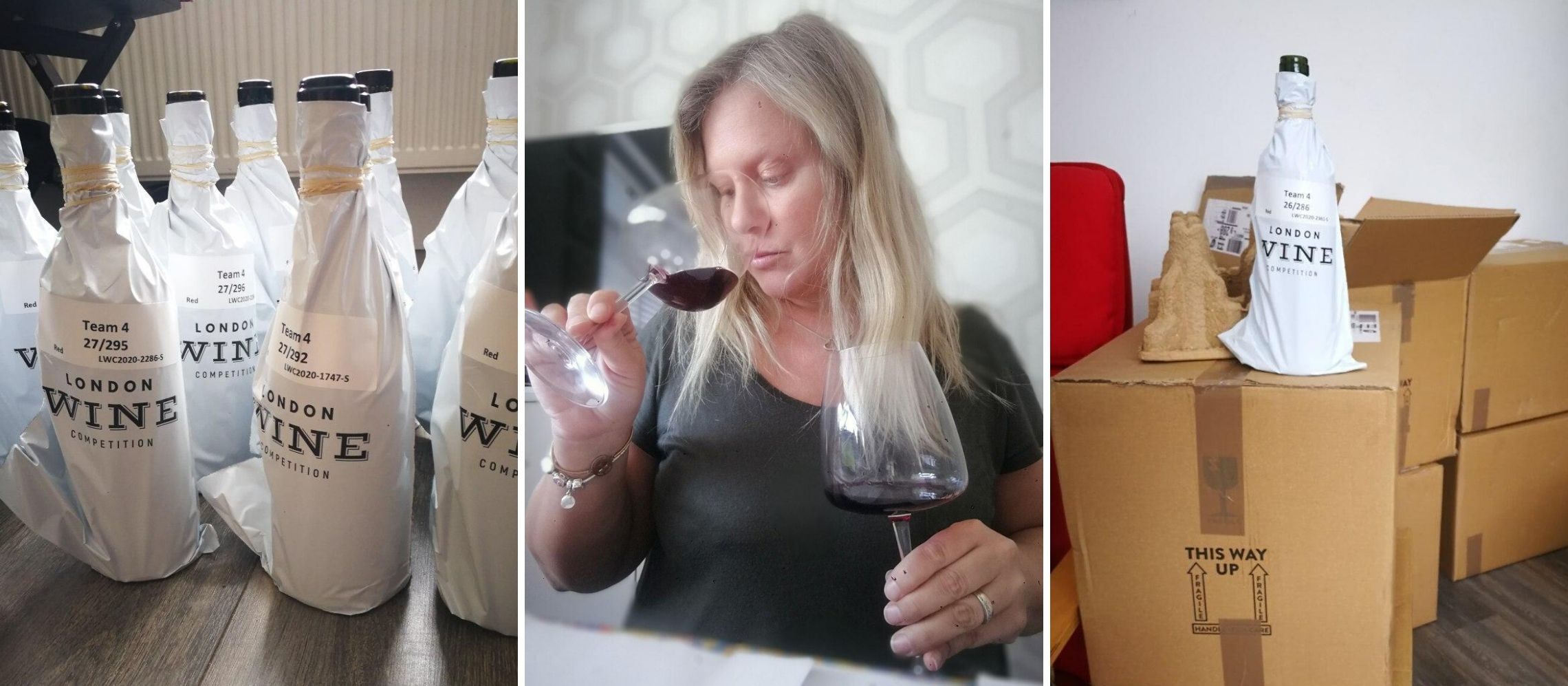 Behind The Scenes at the 2020 London Wine Competition
Lets take a look at how London Wine Competition successful to conduct the competition during this Covid19
The London Wine Competition is an international wine competition organized by Beverage Trade Network. The competition looks to recognise, reward and help promote wine brands that have successfully been created to identify with and target a specific wine drinker.
Since these are the top three factors that determine how consumers purchase drinks, London Wine Competition conducted that is the best way to pick the best wines. We came to this decision, after speaking and interviewing many buyers.
It's a task for wine brand to earn its place on a retailer's shelf or a restaurant's wine list - and then vitally stay there - they need to be marketable and consumer-driven and not just produced in the general hope it can find enough people willing to sell and buy it. Over the period of time and studying, we could establish 5 ways on how to be placed in front of the customers to be picked.
We claim London Wine Competition to be different, from a list of competition you will notice. It helps to single out and shine the spotlight on those wine brands that consumers really want to buy and have a clear market value for trade buyers.
A competition that judges wines in three key areas:
Their quality.
Their value for money.
What they look like.
To be an award winner you will need to have a top-quality wine, that offers both the trade and the consumer great value for money, and you will need to look good and truly stand out on the shelf and on the back bar.
---
Dont you want to check out the top 100 wines that made to the list of 2020 on Quality, Value of Money & Packaging?
---
Top1Here are some behind the scenes pictures of the London Wine Competition.
Picture of a judge, tasting wines blind and entering quality and value score.
Picture of Alistair Morrell (left), getting ready to interview judges and the format along wit Sid Patel, CEO of London Wine Competition and Beverage Trade Network.
---
Follow us more such intersting content:
---
2020 London Competition shipped about 2000 wines to judges homes. Each judge tasted the wines as they would be tasting at the event.
Wines are rested before being tasted.
Picture of front label to match the judging sheet.
In picture: Adriana Valentini, Judge at the 2020 London Wine Competition judging from her home.
Picture of 2019 where each bottle picture was taking.
Picture of 2019 staff breakfast.
Each judge gets a pin for london wine competition.
Staff getting ready behind the scenes.
Flight tracker. T means tasting and P means packaging. This gives an idea to the team leader how each team is doing and what pace they are at. Ideally each judge tastes about 70 wines during a full day.
Greg Sherwood MW being filmed by Mauricio Perez, London Wine Competition for the upcoming show 'Inside the wine business - London'.
London Wine Competition staff picture before COVID-19.
Boxes being arranged in flights.
Judges name tags.
More than 4000 wines glasses are being delivered.
The 2020 London Wine Competition took place in the first two weeks of July. Here are the top wines that London wine drinkers can now shop in their favorite pub, restaurant or supermarket.
The London Wine Competition is now open for submissions. Register your wines today to save BIG on super early bird pricing. Ship your samples later.