How Sommeliers Pick Wines For Their List
15/03/2021
With so many factors to consider, we asked London's leading sommeliers what exactly they look for when picking wines for their list.
There are several criteria that sommeliers consider when picking wines for their restaurant or bar wine list. They may look at wines that would pair well with their menu and its regionality, they make look to fill gaps in their menu - this could be by varietal, price, or region. They would want to make sure that their guests would choose to drink the wines they have on their list.
Sommeliers taste wines but also look further from that point. They want to know the story behind the brand, many believing in sustainable practices. Some may look for naturally grown, organic wines.
Sometimes it's the smaller, lesser-known regions that attract them to bring something new to the table. Their wine list could be a mix of classics, new discoveries, and some wines that simply amaze the taste buds. The seasonality matters too with different wines being more popular in warm and cold weather. Oftentimes sommeliers taste wines with their team so their list embodies their tastes, styles, and sensibilities.
The price to value is an important aspect too as they aim to create a profitable wine list for their establishment.
We spoke to 10 sommeliers from leading restaurants in London about what they consider when deciding if a wine will make it to their list or not.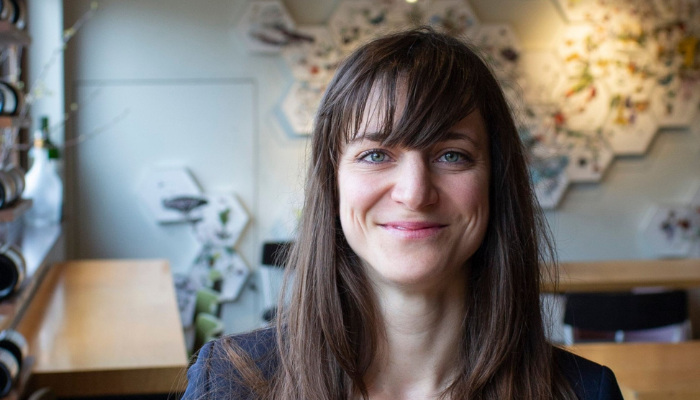 Sara Rossi, Trinity Restaurant, Source: The Drinks Business
"I always look at the wine matching, which most of our guests look for when they come to dine at the restaurant. Sometimes, it is fun to list something unique from indigenous grape varieties, which are not very well known. Example Pelaverga from Verduno in Piedmont." - Sara Rossi, Head Sommelier & Wine Buyer, Trinity Restaurant.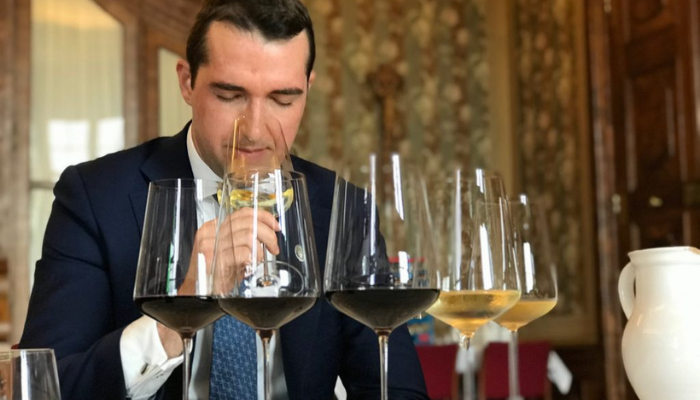 Svetoslav Manolev, Flemings Hotel, Source: Wine Tours Bulgaria
"There are many things which I consider as I believe in a personalized approach for every project. The first thing is always to answer questions like - what is the concept of the restaurant? Who are the guests, in which area is it, and how would the wine list fit the business needs? After that, of course, is the fun part of tasting through a lot of wines and trying to find the most exciting and the best value wines I can." - Svetoslav Manolev MS, Wine Buyer, Flemings Hotel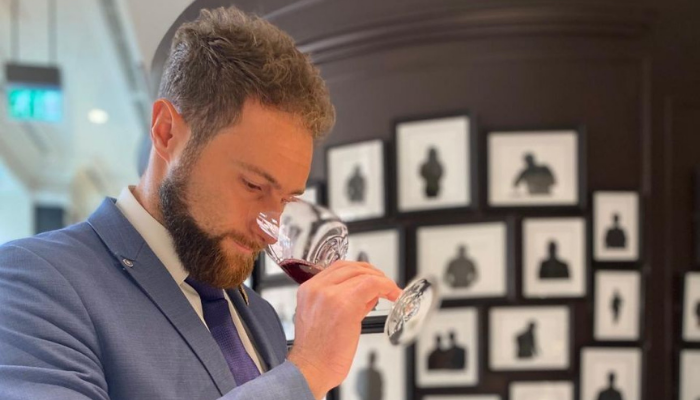 Angelo Altobelli, Muse By Tom Aikens, Source: London Wine Competition
"First of all, the price ratio on 'what you pay for what you get'; expensive wines are not always the solution. I also look at different suppliers in terms of what they offer and if they have anything special from smaller regions. Most important of all would be to find the best-suited wine for the guest that walks through our door." - Angelo Altobelli, Head Sommelier & Wine Buyer, Muse by Tom Aikens
Beatrice Bessi, Chiltern Firehouse, Source: Traducendo Ltd
"First, we need to keep in mind the final goal we want to achieve. Which type of restaurant we are working in, which type of guests etc. But I also truly believe that the wine list should reflect the personality and the passion of the sommelier team. I love to share and listen to opinions within my team and taste new possible wines blind, to see their reaction to it, with no conditioning. The wine list should have a "comfort zone" wines, and also leave some space for new discoveries and producers. When I've set my mind on what I'm looking for, quality and price are the two following factors to be considered." - Beatrice Bessi, Head Sommelier, Chiltern Firehouse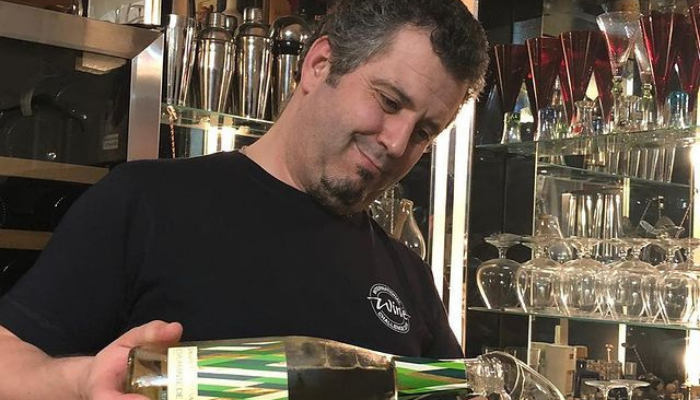 Andre Luis Martins, The Cavalry & Guards Club, Source: Instagram
"Whenever looking to source new wines to present to my members, I take into consideration the quality and the awards the wine has. Before request, I sample and taste with my team and make the final assessment." - Andre Luis Martins, Head Sommelier & Wine Buyer, The Cavalry and Guards Club
Christopher Delalonde MS, The Dorchester Hotel, Source: Dorchester Collection
"I rarely taste alone. My team's like or dislike is very important to me. So the wine needs to fit in terms of style, drinkability, food matching, customer expectations, price tag. From quirky to classic expression, you do not make a list for yourself; you create a list that you enjoy offering knowing it represents the establishment as well as the team behind it." - Christopher Delalonde MS, Head of Wines, The Dorchester Hotel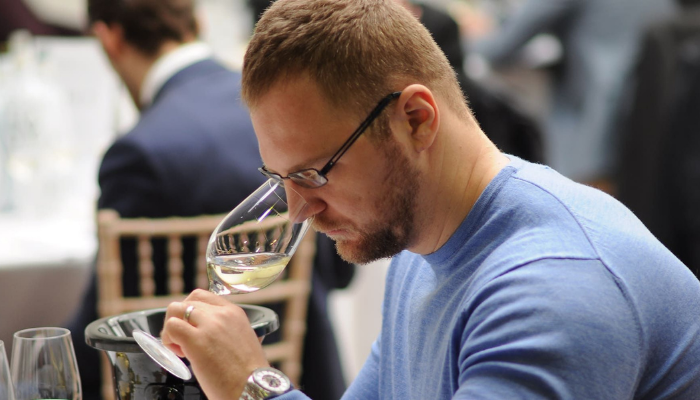 Erik Simonics, Caprice Holdings, Source: London Wine Competition
"There are a lot of aspects to consider when purchasing wines, season, current offers, menu changes, your budget, drinking habits, and so on. However, the most important thing is what your guests want. There is no point in purchasing a wine that you won't be able to sell. That is just a bad purchasing decision. It is important to understand who you are selling to, gather some feedback on the wine list, listen to your guests, and analyze your sales mix." - Erik Simonics, Head Sommelier, Caprice Holdings Ltd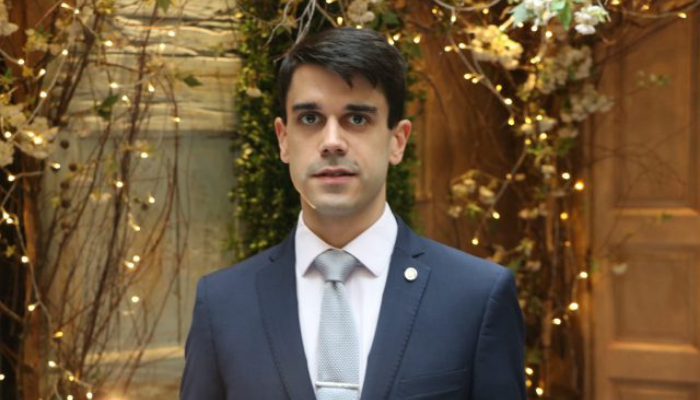 Daniele Chelo, Petrus by Gordon Ramsay, Source: Wine List Confidential
"It has to speak to me. I pick wines that are slightly unknown but can replace a more renowned appellation or style to help guests make discoveries. I like tasting the wine and giving it a price in my head before discovering the real one. I want to be put in the guest's shoes and make sure I would be happy to pay such a price for that bottle. Finally, there are those couple of wines on your list for a simple unconditional love of them; they represent you and your taste. They're like your signature." - Daniele Chelo, Assistant Head Sommelier, Petrus by Gordon Ramsay
Adriana Valentini, Oxford & Cambridge Club, Source: London Drinks Guide
"In my opinion, discussion and comparison are the basis for this business: my team is involved in key decisions and I proud myself as Head of Beverage to listen to what they may like or dislike despite purchasing the "right wines". This always needs experience and yet some luck. A few key factors are the restaurant identity, food matching, how to meet and exceed your customer expectations. The wine list reflects the sommelier personality and it should also represent the establishment behind it. It's a hard and exciting job at the same time if you also enjoy yourself while doing it." - Adriana Valentini, Head of Beverage, Oxford & Cambridge Club - London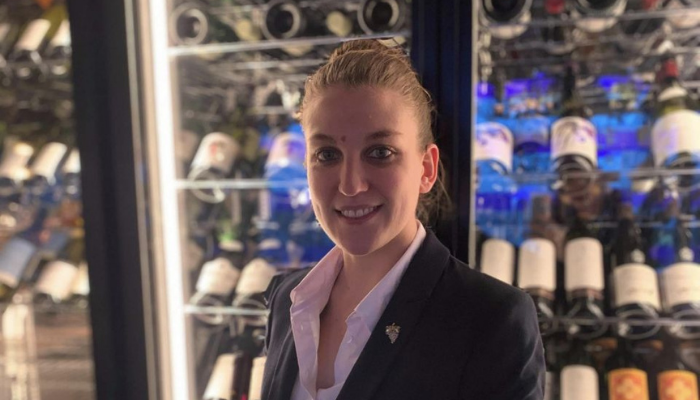 Elise Merigaud, 14 Hills Restaurant, Source: London Wine Competition
"I try to fill the gap. If a certain country/region is missing, will it fit in the price range I intend to price it and also listen to my guests' feedback!" - Elise Merigaud, Head Sommelier, 14 Hills Restaurant.
---
[Pictured in the header: An Artisan's Touch at The Dorchester, Source: The Dorchester]