Early Deadline
December 20, 2023
Enter Now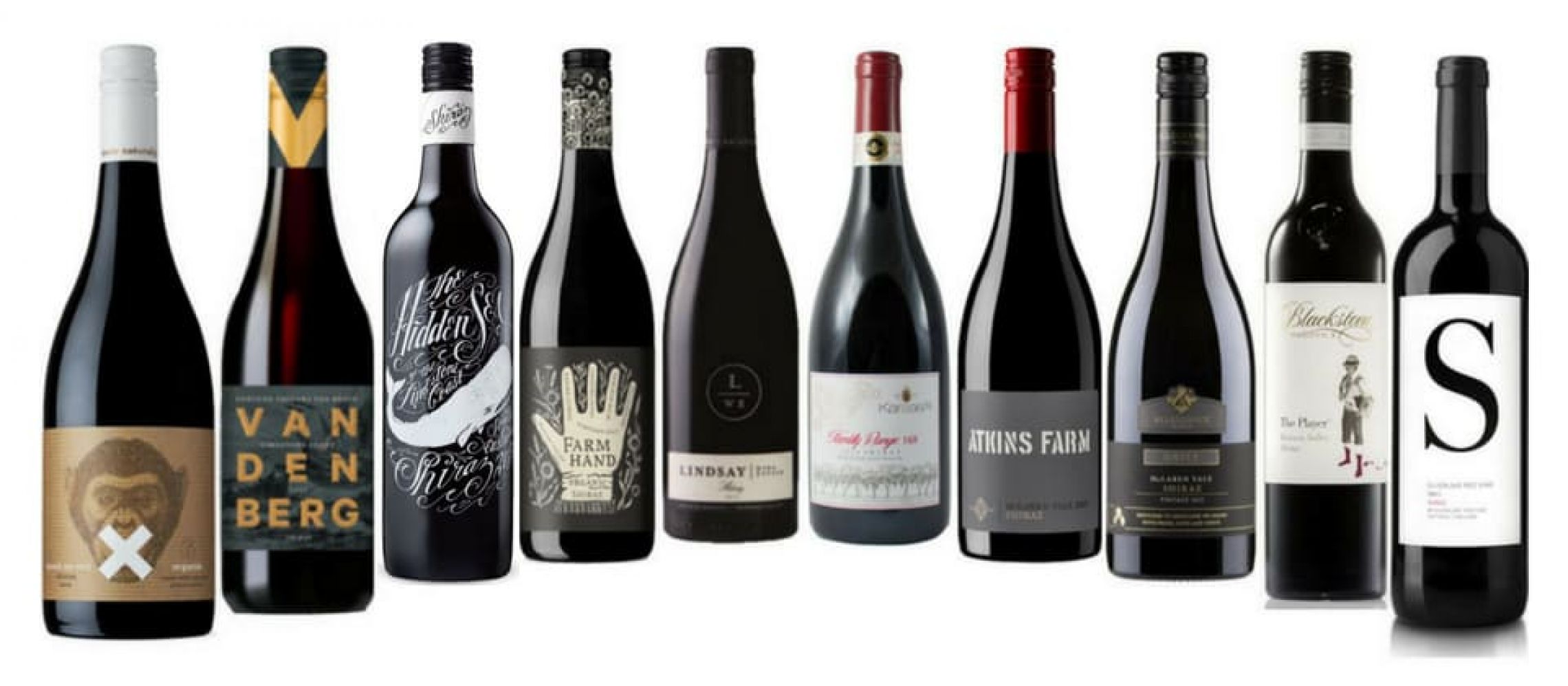 Best Shiraz to Go with Grilled Lamb
The flavours added in the Shiraz are responsible to make it the best to pair with grilled meat or vegetables with chilli sauce. Know which Shiraz you can drink with this kind of food.
Shiraz pairs well with many types of food. It is the most versatile wine when looking for a food pairing. Shiraz usually comes from a warm environment and it might be a little lighter, more fruits forward and less acidity on the finish. Shiraz often has flavours of black cherry, black pepper, blackberry, plum, bell pepper, clove, liquorice, espresso and dark chocolate. Therefore, it goes well with grilled meat or vegetables with chilli sauce that complements the taste of the Shiraz.
Below are a few recommendations of Shiraz that go well with Grilled Lamb or Chili Colorado.
No Evil Shiraz
No Evil Shiraz is produced by Fourth Wave Wine. All the See, Hear, Speak No Evil Organic Wines of FWW are sourced from the fully certified organic vineyards. They are made using minimal additions and are vegan-friendly. No Evil Shiraz is vivid red or purple in colour with the nose of ripe fruits like blackberries and blood plums. Its rich and inviting palate is flooded with dark plum and blackcurrant fruit flavours framed by smoked spices and fine-grained tannins. This rich and mouth-filling wine has a long and impressively detailed finish.
Vandenberg Shiraz

Vandenberg Shiraz is the limestone coast in a glass - warm and inviting. The nose has aromas of generous and rich plum, blackberry, mulberry and violet. The palate has rich blackberry and blueberry fruits with a hint of sarsaparilla.
The Hidden Sea Shiraz

The Hidden Sea Shiraz is two gold medals, three silver medals and a bronze medal winner in varied international wine competitions. It has notes of plum, mulberry and olive, complex toast, with hints of cocoa and sarsaparilla. The finish is wee-rounded with soft textured edges.
Farm Hand Shiraz

Farm Hand Shiraz is produced by Fourth Wave Wine. The Farm Hand Wines are grown by the fourth generation of Grigoriou family. The nose is inviting and full of ripe fruit aromas, all bright red-berried fruits, plum and sweet spice with a hint of savoury oak. Its medium bodied palate has a dark berry and cassis flavours framed by soft tannins.
LWE Shiraz 2014

LWE Shiraz from Lindsay Wine Estate is a wine of intensity with a complexity. The nose is full of notes of cinnamon, chocolates and cassis which lead into a linear progression of rich fruits that fascinate the palate.
KARASEK Family Range Shiraz

KARASEK Family Range Shiraz has been inspired by Gisele 168 dragon Shiraz which was bottled by KARASEK Wines in 2011. This is an elegant Shiraz with aromas of blackberry and liquorice with hints of peppery spice. The palate displays concentrated berry fruit, dark chocolate and silky tannins, all well integrated and gives a long-lasting finish.
Atkins Farm McLaren Vale Shiraz

Atkins Farm McLaren Vale Shiraz is produced by Atkins Family Vineyards. This hand-crafted Shiraz is cherry red in colour with a blush of crimson. It is a classic Shiraz that shows aromas of fresh berry fruits. The palate has briary fruits and mulberries notes held together by soft and ripe tannins.
Unity McLaren Vale Shiraz 2015

Unity McLaren Vale Shiraz from Allegiance Wines is a deep brick red with vibrant purple hue. The aromas of spice and earthiness with rich dark plum fruit fill the nose. Its luscious palate is mouth-filling with concentrated attractive dark berry fruit. The toasty oak characters mingle perfectly with the intensity of this powerful wine.
Blackstone Paddock the Player Barossa Valley Shiraz

Blackstone Paddock from ALDI Australia is an exciting addition to Blackstone Paddock Family. This Shiraz is deep in colour with dark berry fruit flavours and the fine-grained tannins. Its fruit is sourced entirely from a single vineyard, located at the southern end of the Barossa near Williamstown.
S – Shiraz 2014

Produced by Silverlake Vineyards, S – Shiraz 2014 is a full-bodied and rich wine. Dark purple in colour, this wine is made with grapes handcrafted in Thailand. Dark forest fruits, subtle oak and spice aromas make an amazing nose. The palate displays rich fruit abounds matched with subtle tannins and a long finish.
We will update more Shiraz in this list, so keep a check on this article.