Early Deadline
December 20, 2023
Enter Now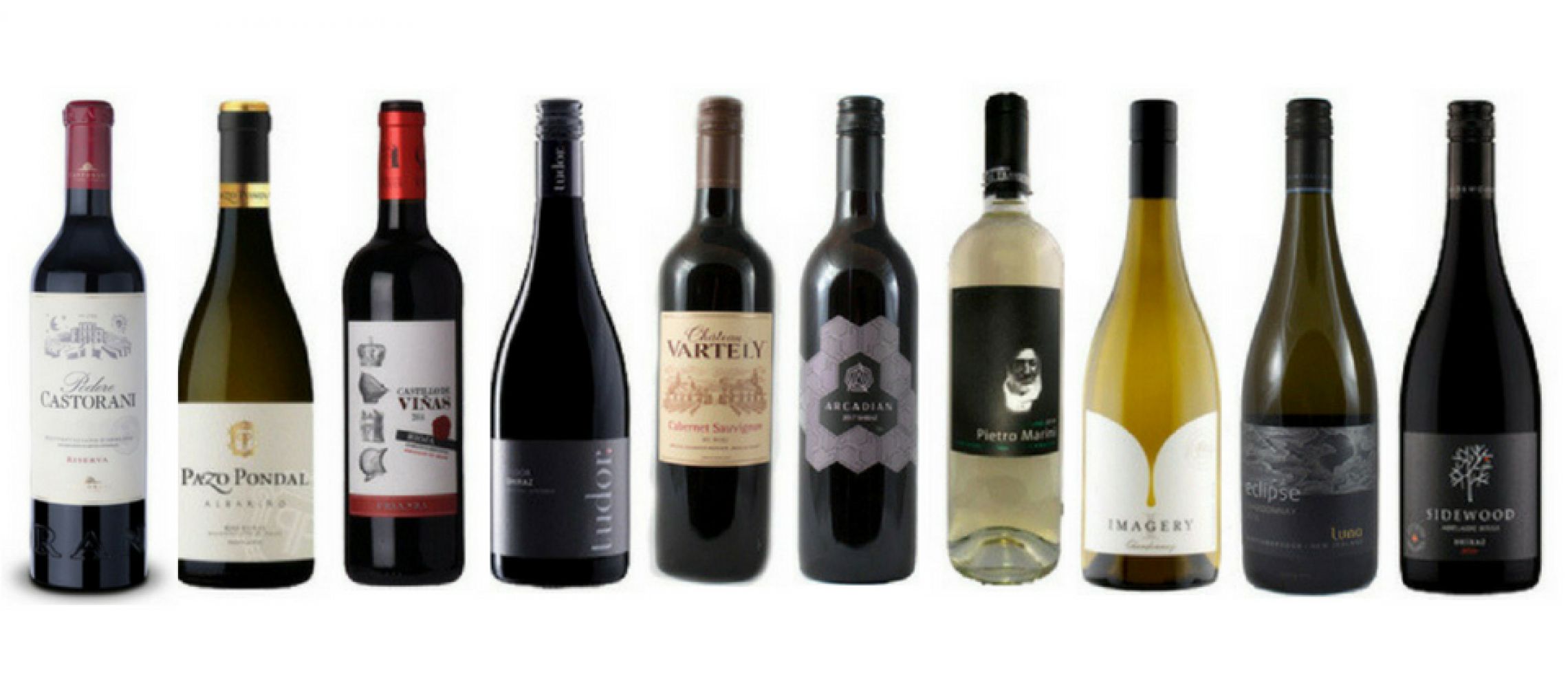 2018's 10 Best Wines to Buy Under £20
In this article, get a list of 10 wines that you can buy under £20. Also, check out their prices and tasting notes.
The London Wine Competition that took place on March 8-9, 2018, judged many wines for three key criteria – quality, value for money and packaging. The judging panel picked the best wines in the various categories. Here is our pick of 10 wines to buy under £20.
Cabernet Sauvignon - £5.42

The Cabernet Sauvignon from Chateau Vartely is an expressive wine of crystalline colour which is characterized by a rich and intensified ruby with fine bronze shades. It is a dry red wine made from 100% Cabernet Sauvignon grapes. It is well balanced and congenial on the palate. Its taste is characterized by rich and complex aromas of black currant. The price of this Cabernet Sauvignon is £5.42. So grab a bottle of this from the nearest store whenever you get a chance.
Arcadian Shiraz - £7.50

The Arcadian Shiraz from Geelong's Idyll Wine Co has been named Wine of the Year at London Wine Competition 2018. This wine is made in Geelong by winemaker Toby Wanklyn. Grape used to make this wine are sourced from the Murray Darling region of North Victoria. It has dry to medium-bodied characteristics with a black cherry and plum bouquet and a blend of American and French Oak. It is a top quality wine that sells for just £7.50. It is an easy to drink wine and suitable for every occasion.
The Tudor Central Victoria Shiraz - £9

The Tudor Central Victoria Shiraz, from Aldi Stores Australia, is a rich and elegant wine with graceful tannins. This is a Rhone-inspired wine. It is a cryptic blend of cool-climate spicy Shiraz combined with mild-climate full-bodied Shiraz which is finely tempered by the aromatic tannins of Mourvedre. It has aromas and flavours of blackberry, pepper and spice with the elegant unification of French Oak. The palate has flavours of rich dark berry and the underlying notes of leather and spice.
Pietro Marini – Torrontes - £9

Pietro Marini is a fruity, fragrant, deep and very typical wine with a good character. It has notes of roses and tropical fruits in the nose. It is young and energetic on the palate with a very well-balanced and refreshing acidity.
Castillo de Vinas Crianza Red 2014 - £11.24

Castillo de Vinas Crianza has an aromatic nose of mixed barriers with notes of vanilla and spice. The palate is smooth and juicy with bustling cherry and berry flavours and the hints of appetizing herbs, spice, violets and damp earth. This wine is a blend of 90% Tempranillo and 10 % Graciano. It is aged for 12 months in American Oak barrels. IT can be paired with a range of food such as roast pork, burgers or steak to lamb. You can add some roasted red peppers for extra flavour.
Chardonnay 2016 - £12.03

The Chardonnay 2016 from Imagery Estate Winery is elegant in style. This wine emanates aromas of apple, pear and lime. Subtle Oak and Chenin Blanc help boost the brightness and overall floral characteristics. The palate is flavoured with red apple and honeysuckle which makes it well balanced with a bright acid finish. This is a medium-bodied, soft and easy-drinking wine with fruit flavours and ripe apple and pear aromas. It is a blend of 95% Chardonnay and 5% Chenin Blanc.
Pazo Pondal - £14.29

Pazo Pondal is a premium brand of Pazo Pondal Winery. The grapes used for this wine come from Leira Longa. It is a lower altitude plot that contributes to less acidity, more body and greater concentration in wines. This wine has a complex nose with balsamic notes and white fruits, hints of fine bakery and citrus fruits. It is intense in the mouth and the acidity integrates very well which gives it a good depth combined with a saline point that makes its personality.
Eclipse Chardonnay 2016 - £17.96

The Eclipse Chardonnay has a clear, bright and pale gold appearance. The palate is strongly mineral and powerful with stunning purity. It has flavours of grapefruit and stone fruit, driven by the fine bright acidity. This Chardonnay is built around acidity and texture, strongly focused on purity rather than winemaking effect. It is crafted from mature vines planted at the Eclipse Vineyard. Grab one from a local store nearby you for £17.96.
Podere Castorani Montepulciano D'Abruzzo Doc Reserva - £18.36

The Montepulciano D'Abruzzo Doc Reserva is deep ruby red coloured with violet tones. Its nose is full of spicy liquorice and small forest fruits with light notes of vanilla, faded rose and chocolate. It is a full and rich bodied wine with silky and elegant tannins. The finish is long lasting, deep and persistent with notes of tobacco and mature red fruits. This wine is made from 100% Montepulciano. The grapes are hand-harvested in the second-half of the October.
2016 Sidewood Shiraz - £20

The Sidewood Shiraz from Sidewood Estate Winery is an elegant and complex Shiraz. It has aromas of raspberry, blueberry, and dark plum with hints of vanilla spice. The front palate has plenty of blackberry, dark-red fruits and the notes of dark chocolate. The back palate is full of white pepper notes and spice. The finish is long and luxurious with rich and silky tannins. You can pair this wine with beef and black bean sauce or truffle pasta.