2023 Winners
London.
March 20 & 21
Announced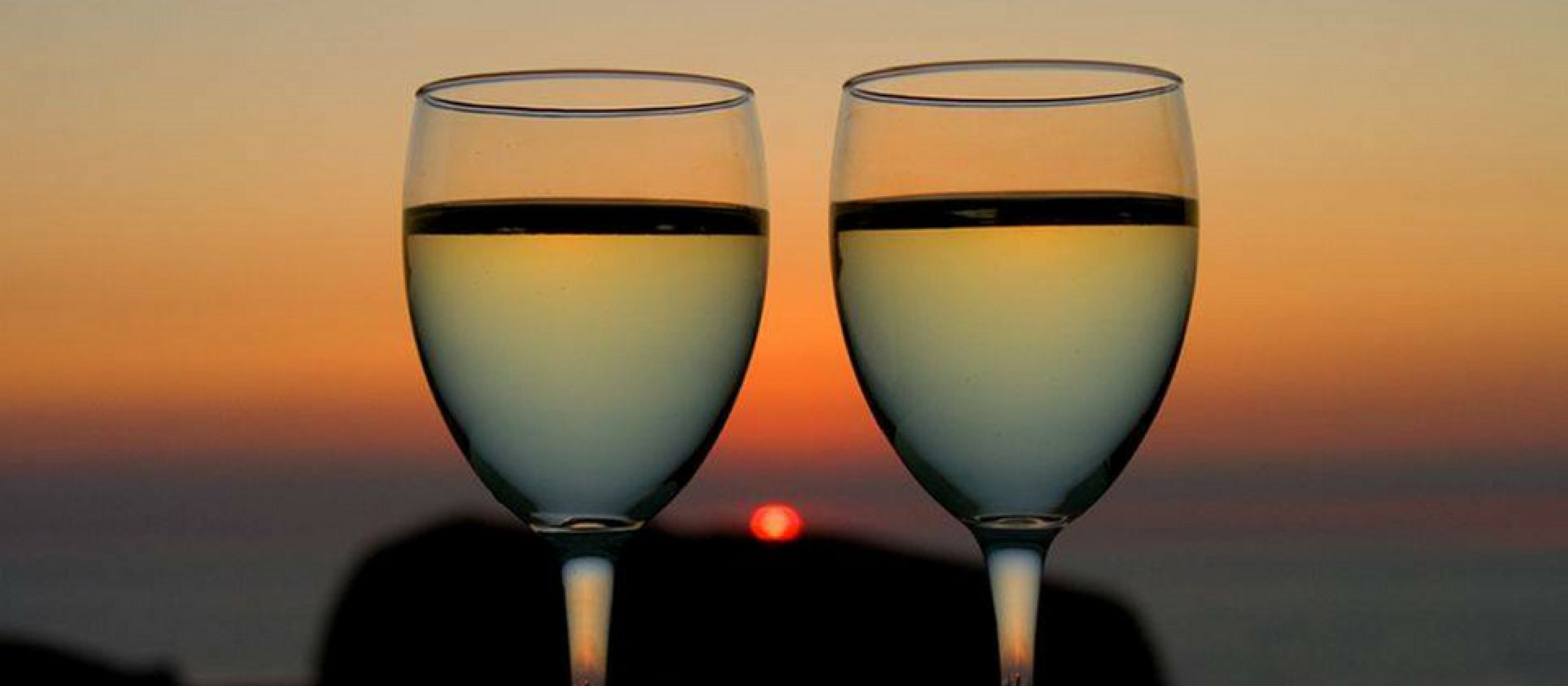 Vinto- Spanish Wines For Life
Vinto is a young and modern Spanish wine company specialized in Spanish wines introducing the world of the grape varietals where each varietal can tell a very unique story about Spain
Launched in January 2016, Vinto like wines that are enjoyable to drink with good balance and control of both tannins and alcohol. VINTO will preserve the essence of this regional character, but they will also ensure that the wines are suitable for the contemporary, international market. Their focus is always on clean, pure expression of fruit, as they believe the grapes to be the best conduit of terroir and tradition.
Vinto is built on three core and constant factors: obsessive product knowledge, the creation of strong partnerships and a commitment to excellence in everything they do. They challenge themselves to stay ahead of the curve, leading trends and adapting to the market. This means that they are trusted to offer in-demand products, deliver brand activation, think creatively and apply their insight and expertise to meet a variety of customer needs.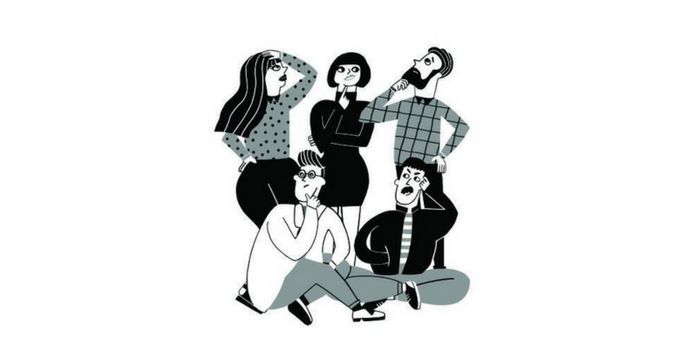 As a full-service wine company, with a comprehensive and inspired portfolio, they are here to add value to their customers' businesses, ensuring everyone's success. In short, they love what they do and they are passionate about what you and your customers drink. That's what makes them different, and that's why people want to choose them.
THE BIG Q ABOUT WINE
Sara Who White: This wine is the absolute embodiment of wine to drink during the four seasons of the year. Remarkably creamy with acidity enough to keep it perfectly balanced, it delivers an exquisite wallop to the senses. Eminently approachable in the short term, it is their expectation that this wine will reward a long-term commitment to cellaring.
Eva Where Rioja: A blend with Tempranillo and Garnacha silky and pleasant with great balance, resulting in at the same time greedy and fresh. On the palate, the wine has a sleek, salty, savoury, mouth-watering aspect and a refreshing acidity.
Alex What Cosecha: Lean in structure and taking its time to ripen in oak just for four months, this bottling shows the very classical character of the variety. Plum, cherry, and strawberry often mixed with an earthy minerality and above all, a quality which can only be rendered in Spanish as filete poco hecho. Balanced acidity, rich in fruity tastes, medium and sweet tannins.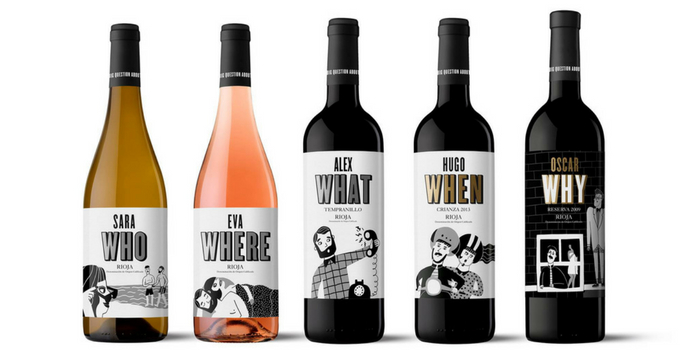 Hugo When Crianza: This varietal blend comes from old vineyards selected from different areas in La Rioja wine region. Is aged in French and American oak for 18 months and a few more months in the bottle before being released on the market with an approximate total ageing of two years between both barrel and bottle.
Oscar Why Reserva: Made with Tempranillo and Graciano varieties, definitely a smooth spice layer with silky and luxurious length thanks to the 20 months in French and American oak. This bodes well for the wine's great potential for an elegant Rioja classic, ageing in the bottle at least for two years in the bottle before being released on the market.
LA LOLA
Garnacha 2015: LA LOLA Garnacha Selection is young, open, aromatic and it has an enticingly complex nose of raspberry and strawberry. The palate is medium-bodied with great balance, polished tannins and fine acidity sharpening the focus of the flavours through the supply and tasty finish with great length.
Tempranillo: LA LOLA Tempranillo represents his passion for this land and of course about Mediterranean Sea where is marked up much all about big Mediterranean flavors! Ripe and fruity, with a big red strawberry aroma. A hint of casis follows through on the palate, with medium tannins and a medium finish.
Verdejo: This delicious Verdejo is a mouth full of big Rueda fruit. Juicy green apple, sweet juicy peach and an exciting hint of citrus peel will have you talking non-stop. LA LOLA Verdejo speaks for itself.
Moscato 2016: LA LOLA Moscato Frizzante has youthful with pronounced fruit and floral notes reminiscent of mandarin peel, carrying through on the semi-sweet palate. A light sparkle adds some fresh zest to the palate and balances itself with a harmonious acidity typical of the Moscato vibrantly know throughout Valencia, Spain.
LITTLE BETTY
Little Betty Verdejo 2015: It's flaxen, with green inflections, and boasts clean, crisp aromas of lemonade, hard lemon candy, dried grass and fresh thyme. The lithe and vibrant palate feels silky at the core before a surprisingly firm tannic character brings along a pleasantly cleansing sensation.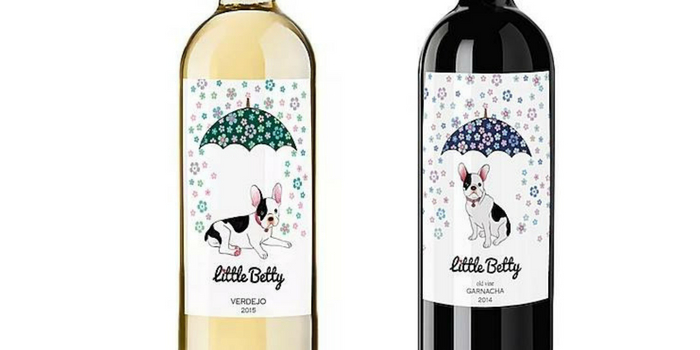 Little Betty Old Vine Garnacha 2014: Deeply coloured, with a liquorice-like core and a moderate raspberry rim, this wine's nose dances nicely between sweet spice, mulled wine and forest floor. It's a compelling trio of fresh, evolving and evolved. The palate is sure to be divisive among wine geeks as there is just enough funky character to land the overall impression in the Band-‑Aid category.
Little Betty Tempranillo: Clear medium intense ruby red color. Clean medium intense aromas reminiscent of red cherries, strawberries and mature plums with hints of sweet spice such as cinnamon and vanilla. On the palate, it is medium dry, medium bodied with a pleasant balance between acidity and soft tannins.