Early Deadline
December 20, 2023
Enter Now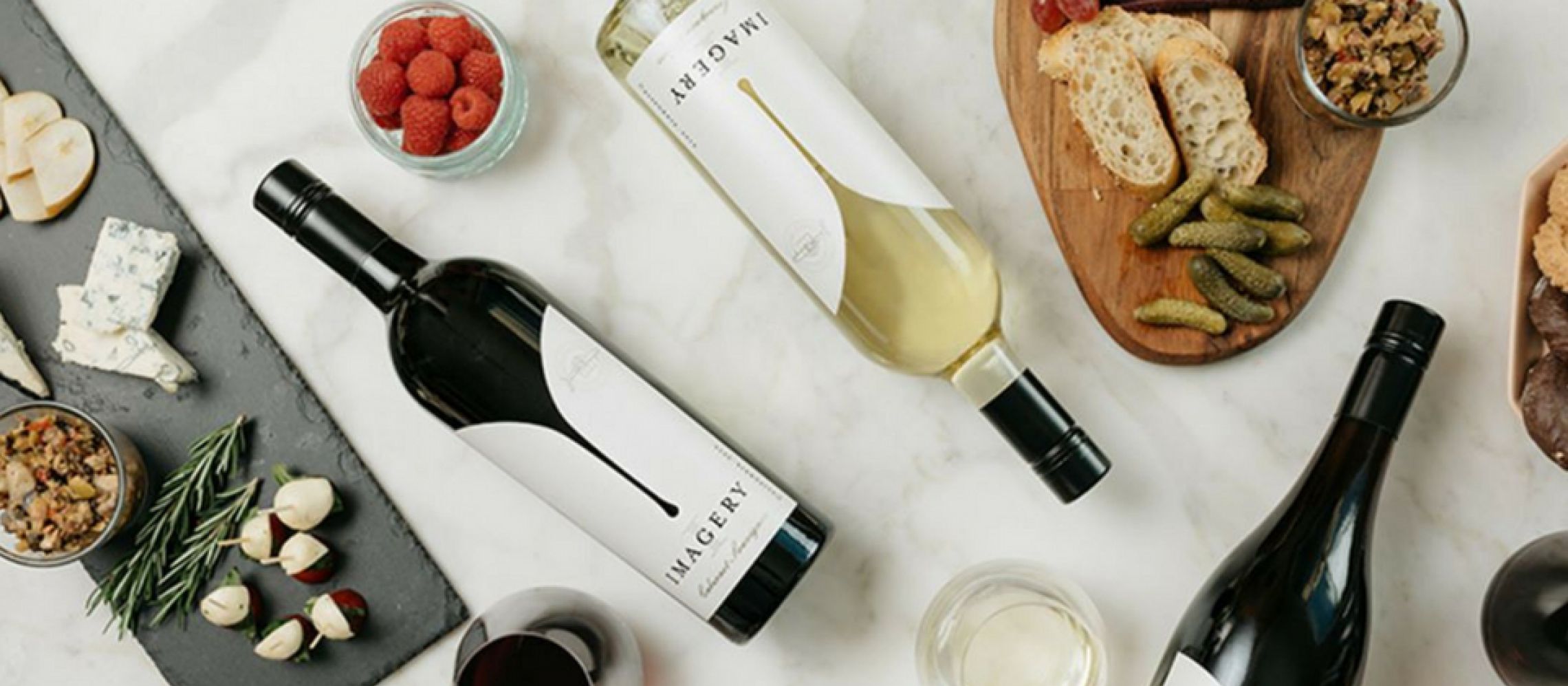 Unconventional Wines from California
The winery is dedicated to crafting rare wines from uncommon varietals and character-rich vineyards
Imagery Estate Winery was forged from a thirst for experimentation. Worldly wines like Malbec, Tempranillo, and Lagrein will broaden the horizon of anyone, from aspiring wino to seasoned connoisseur. they shine the spotlight on interesting varietals, wine rock stars that are all too often swallowed up in big blends.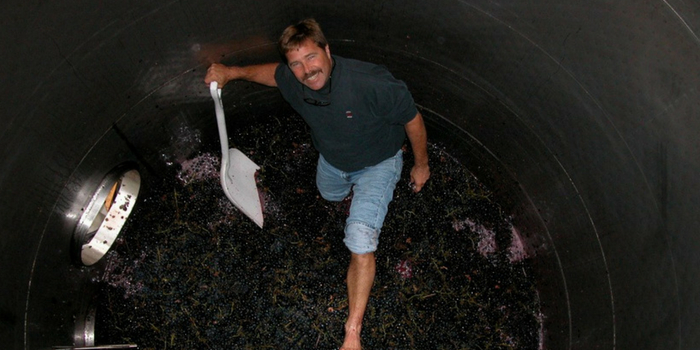 Imagery is about unusual wines, esoteric blends and NOT playing by the rules. They have a passion for experimentation, discovery and never being bored. For those tired of over-oaked Chardonnay, one dimensional Cabernet and uninspired Merlot, they offer a refreshing portfolio of unique wines.
Imagery Inspiration
Inspiration honours the robust wines of Spain. Using Tempranillo's rustic tannins as a base (46%), Grenache (22%), known for a softer, lighter approach, is able to bring harmony to the ensemble. The remaining varietals give this wine the rich, full-body it needs to support its complex structure. Plush with black and red fruit aromas, this wine enters with a burst of sweet cherry on the front, chocolate strawberry in the middle, and a pop of pomegranate and clove on the finish.
Imagery Interpretation
The 2014 Interpretation is a blend composed of a famous Rhône, Syrah, with a twist of Malbec. On the nose, the meatiness and spice of the Syrah take centre stage. The palate picks up bright, red fruit and plum from the Malbec. Experience a rich, velvety middle, where the tannins explode and round out the wine.
Imagery Pallas Estate Merlot
This Merlot has ripe, juicy fruit notes with a touch of spice. Black cherry, plum and blackberry linger on the palate, while notes of sweet tobacco, clove and soft earth allow for a gentle touch of complexity. With each sip, this wine continues to amaze with new flavours and aromas. This Merlot's velvet-like tannins and ability to expand on the palate will delight some the most demanding aficionados.
Imagery Petite Sirah
This rich, supple and complex Petite Sirah is full-bodied, with generous depth and length. The palate deciphers concentrated blue fruit, black fruit, spice and wild herb flavours. The structure brings plenty of muscle, but the flavours keep pumping through the long finish.
Imagery Lagrein, Upper Ridge Vineyard
Heavy on the palate are plum, black cherry and spice flavours that are enhanced by firm tannins that grip the palate in preparation for a long raspberry and pepper finish. This is an ideal food wine. Enjoy with blackened redfish or casual foods like pizza, hamburger, or barbecued chicken.
Imagery Malbec, Upper Ridge Vineyard
True to its reputation, this Malbec is velvety soft and smooth. The luxurious mouthfeel and rich, layered flavours leave nothing to be desired. In this vintage, there are dark fruit flavours of currant, blueberry, plum and a little spice. In the nose, there is an intoxicating caramel quality. While excellent now, it will continue to develop with proper cellaring.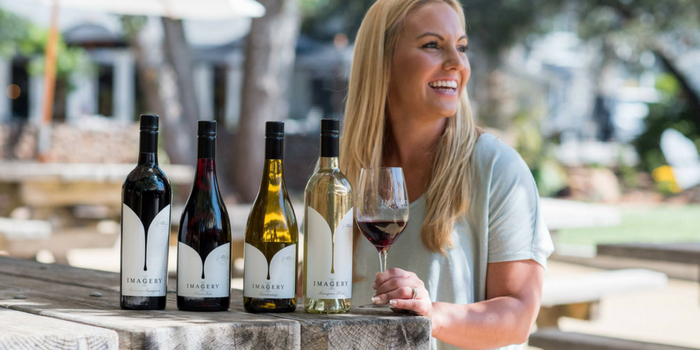 Imagery San Lucas Malbec
This Malbec is savoury, smooth and rich, with vibrant dark fruit flavours of dried blackberry, roasted plum, black currant and blueberry tart, supported by medium-grained tannins. Fresh acidity shows on the finish, offering notes of chocolate and raspberry ganache.
Imagery Tusca Brava
Super Tuscan is rustic, deep and dense from start to finish. The blend opens with heavy black fruit aromas along with cedar, baking spice and tobacco. Its rich and chewy palate is cushioned by pleasing notes of boysenberry, plum, dried cherries and hazelnuts. Supple acids and tannins allow for a long, juicy finish.
Imagery Code Blue
Code Blue is highly aromatic and practically bursts with ripe, bold flavours. The classic Syrah adds body, structure and just a little bit of spice, while the blueberries give this wine lush fruit components. A well-balanced wine, this blend is smooth with a lasting finish.
Imagery Muscat Canelli, Upper Ridge Vineyard
Muscat Canelli has sweet floral aromas that billow out of the bottle upon opening. The palate picks up ripe pear, apricot, peach and honey, with a light finish that helps balance its crisp acidity.
Imagery White Burgundy
Bright, crisp and clean, with aromas of tropical fruit and honey. Flavours of ripe pear, pineapple and spicy mango make a pronounced first impression. Integrated oak leaves a rich, creamy mouthfeel.
Imagery Albariño
This bold white has bright acidity that enhances its peach and citrus flavours. Crisp and racy with clean and rich minerality on the finish.
Imagery Aleatico Rosé
Tantalizing aromas of rose petals and cherry on the nose. Notes of strawberry and lychee fruit are framed with refreshing lively acid.
Imagery Riesling, Upper Ridge Vineyard
Riesling is atop Pine Mountain where it has plenty of sun exposure and wind protection, and it thrives. Mountain conditions produce a wine with stone fruit flavours, fresh, mineral elements and powerful floral aromatics. Dry, crisp and refreshing, this wine was artfully crafted to be extremely food- friendly.
Imagery Viognier, Russian River
The Viognier from the Russian River Valley is derived from a cool climate, which allows for longer hang times, resulting in concentrated flavours. This wine's heady stone fruit and supple citrus flavours leave a lasting impression on the palate.
Imagery Wow Oui
A bright, fresh wine abundant in grapefruit, lemon zest and spicy pear flavours. Muscat brings floral aromas and a slightly sweet honeysuckle finish which adds a soft, roundness across the mid-palate. Aromas and flavours gently evolve as the wine warms. A wonderful all-weather wine, Wow Oui is crisp and refreshing.