Early Deadline
December 20, 2023
Enter Now
Toi Toi Wines- Discover The Distinct Pleasure From One Of New Zealand's Top Wineries
Toi Toi Wines aims to create quality, distinctive New Zealand wines by sourcing premium varietals from the regions in which they are most renowned
Toi Toi Wines aims to create quality, distinctive New Zealand wines by sourcing premium varietals from the regions in which they are most renowned
New Zealand is renowned for many things, foremost among them is their pristine environment and the relationship between the people, the land and their wines. Toi Toi takes its cue from these relationships creating wines with flavour, body and character that are perfect for every occasion. Toi Toi wines are "Inspired by Nature".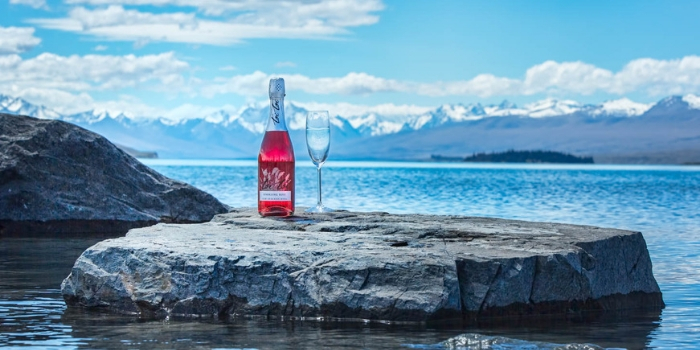 Even their name comes from nature; Toi Toi (pronounced Toy Toy) is a graceful native flowering grass that is quintessential New Zealand. Just like grape vines, Toi Toi has adapted to New Zealand's awe-inspiring, diverse sub-regional climates – providing inspiration for their winemaking.
Toi Toi Wines create quality wines for people to enjoy, which at the same time showcase New Zealand's diversity and beauty.
SPARKLING ROSÉ
Bubbly and pink! Light cherry/strawberry in colour, the nose is reminiscent of crushed wild red berries and juicy ripe melon. Their blend of Riesling and Merlot promises a palate that is bursting with summer fresh red stone fruits, hints of cherry, lime and lemon zest, topped off with a cranberry twist.
SPARKLING SAUVIGNON BLANC
Loaded with zing, their sparkling wine from Marlborough has a lively nose with herbaceous notes and hints of passionfruit and citrus. Sip and enjoy their medium-dry Sauvignon Blanc with the added bonus of bubbles.
LATE HARVEST DESSERT WINE 2017
Aromas of crystallized citrus peel, ripe stone fruit with orange blossom notes and on the palate experience orange marmalade, honeydew melon and mango combined with a fine line of acid with a clean and fresh finish.
CENTRAL OTAGO RESERVE PINOT NOIR 2014
From deep in the heart of pinot noir country, they carefully selected grapes to make this wine.
Cherry red with dark red berry fruits, chocolate and a hint of liquorice waft from the glass. The palate is opulent and rich.
MARLBOROUGH RESERVE RIESLING 2017
Toi Toi Marlborough Reserve Riesling 2017 has a stylish and attractive nose of crushed lime leaf, grapefruit and citrus blossom with a short pastry note. Sumptuous, textural and enticing.
GISBORNE RESERVE CHARDONNAY 2017
This wine will tempt you with lifted aromas of summer ripe nectarines and juicy peaches.
A softly textured palate with crushed hazelnut and toasted oak nuances. Sounds inviting, doesn't it?
MARLBOROUGH BROOKDALE RESERVE PINOT GRIS 2017
Ripe pears, apricot and allspice are such favourite aromas, that lead to a mouth-filling richness that is intense and concentrated. Long and dry and stunning!
MARLBOROUGH RESERVE SAUVIGNON BLANC 2017
2017 Reserve Sauvignon Blanc has been selected from the very best parcels of fruit grown in the renowned Wairau Valley.
The nose is intense and uplifted with aromas of capsicum melon and lime. The palate has flavours of greengage plum, elderberry flower, lime zest and tobacco leaf. Sweet fruit in mid-palate, a nice texture with some flinty/wet stone tones.
SINGLE VINEYARD MARLBOROUGH SAUVIGNON BLANC 2018
Their London Lane Vineyard, in the upper Wairau Valley in Marlborough produces superbly concentrated fruit. Aromas of greengage plum, lime blossom and dried herbs. Weighty and complex, the wine shows a lovely balance of tropical and herbal flavours.
CENTRAL OTAGO CLUTHA PINOT NOIR 2017
Pinot Noir glimmers ruby red and has youthful purple hues. This wine has ripe cherry and plum aromas with subtle oak and earthy notes. Ripe and firm tannins support cherry flavours. Soft and savoury.
GISBORNE CHARDONNAY 2017
A fabulous array of stone fruit and citrus aromas underpinned with the hint of nutty French oak. Rich and full flavours with soft acidity ... clean and satisfying finish.
SARA'S MARLBOROUGH ROSÉ 2018
With the colour of light salmon hues and beautiful aromas of red berry fruits, mandarin and floral notes this wine is refreshing and clean and leaves you wanting more. The flavour abounds with summer berry fruits, orange citrus and with a hint of yellow plum showing through.
HAWKE'S BAY MERLOT 2017
The Toi Toi Hawke's Bay Merlot 2017 is a delight in the glass, shimmering ruby red with ripe, dark berry fruits underpinned by subtle spicy oak on the nose and a smooth, well-balanced palate with a long dry finish. Delicious!
MARLBOROUGH PINOT GRIS 2018
Pour a glass and you will be greeted with pear and apple aromas. Enjoy the rich and savoury palate, which is loaded with peach, pear and quince. Perfectly supported by a well-integrated acidity. Can a wine be gorgeous?
MARLBOROUGH SAUVIGNON BLANC 2017
Pale straw in colour, the aromatics are intense and alive with a mix of red currant, citrus and tropical fruit. The palate is fruit driven with lovely herbal, citrus, pineapple and passionfruit flavours producing a long clean finish, which is fresh and crisp. This wine is absolutely delicious!