2023 Winners
London.
March 20 & 21
Announced
Gusbourne- Strives To Create Finest Wines In The World
At Gusbourne they embrace tradition but readily challenge convention, even to make what might seem like very small differences to the finished WINE
The original Gusbourne Estate in Appledore, Kent dates back to 1410. The de Goosebourne family crest was made up of three geese and can be found in their local parish church in Appledore - nowadays, each and every bottle of wine crafted at Gusbourne carries a contemporary goose crest in honour of their heritage. This 'Goosemark' is a symbol of trust, representing their pursuit of uncompromising quality.
In 2004, Andrew Weeber took over the estate with a clear vision and a single goal: to create English sparkling wines that would stand up alongside the very finest offerings from across the globe. The first vines were planted that year.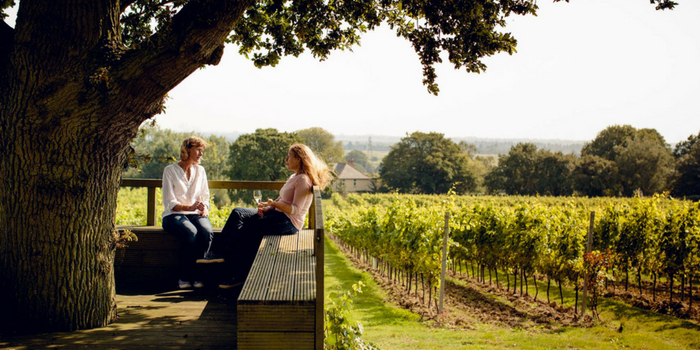 In 2010, their debut vintages of Gusbourne Brut Reserve 2006 and Gusbourne Blanc de Blancs 2006 were released to critical acclaim. Gusbourne quickly earned a reputation as a producer of outstanding quality wines, with accolades from some of the industry's most exacting critics.
A combination of the best age-old traditions with modern technology and cutting-edge equipment allows them to sit comfortably between old and new world winemaking, while at the same time bringing their own exacting quality standards to the process. Respect for the vineyards, the fruit and the natural elements involved in winemaking means that their approach favours minimal intervention.
GUSBOURNE BLANC DE BLANCS: A wine that typifies the linear purity of classic Blanc de Blancs. it delivers a direct, elegant and fresh finish with gusbourne signature minerality. They select the finest lots of Chardonnay, exhibiting natural minerality, ensuring that the wine has both the finesse and elegance that one would expect in this style, but also the requisite qualities for extended ageing.
GUSBOURNE BRUT RESERVE: Brut Reserve is their most robust expression of who they are and what they believe: Creating wines that are an authentic reflection of a time and place. They like to think of it as Keeping it honest. Bright gold in colour, this blend highlights red fruit aromas of cherry and strawberry, which then develop into attractive fresh pastry notes with a touch of cinnamon and spice. With a bright streak of citrus fruit, the palate is clean and fresh whilst giving tones of soft stone fruit and a long, refreshing finish.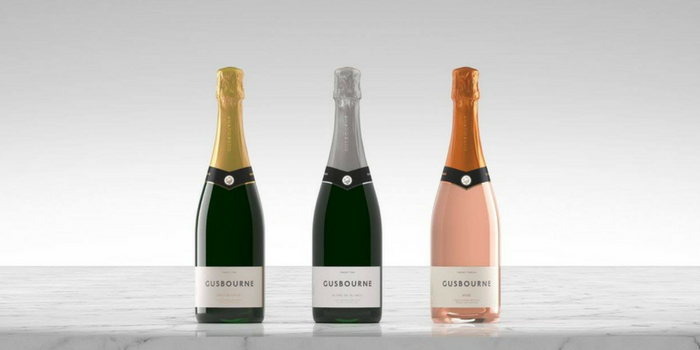 GUSBOURNE ROSÉ: Their Rosé is unique to each growing season - a timeless expression of endless summer. Delicate pink in appearance, with soft summer berries and floral notes on the nose. The palate shows bright red fruits, driven by ripe strawberries, fresh cherries and redcurrants, with a crisp freshness and creamy, rounded texture on the finish.