Deadline
September 30, 2023
Enter Now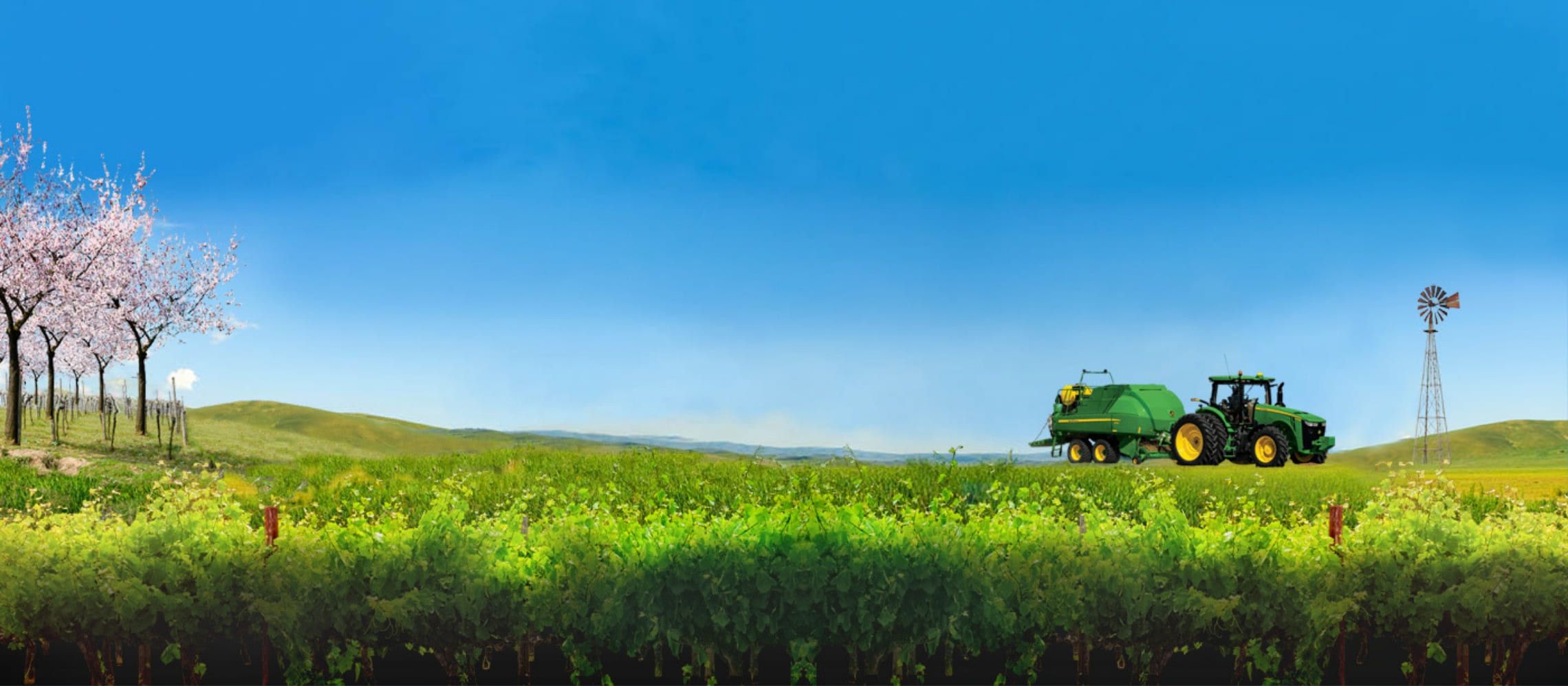 Byrne Vineyards- Family Owned and Estate Grown in Australia
Byrne Vineyards celebrating 50 years and 3 generations with the strength of their heritage
Byrne wines express their family's dedication to the land and the highest quality estate-grown wines. Rob Byrne together with daughter Petria and Rob's brother Terry and his wife Elise form the family drive behind the business started by their parents in the 1960s.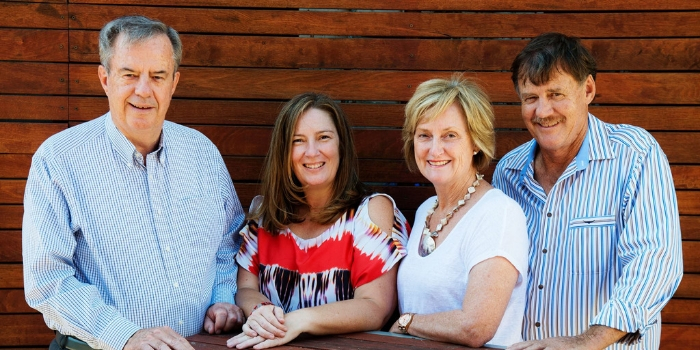 Byrne Vineyards excel at producing the classic Australian wines (Shiraz/Cabernet/Chardonnay/Riesling) recognized around the world as well as new alternative varieties and styles that suit their vineyards and environment perfectly. With numerous Trophy and Gold medal winners in the range, along with environmental awards for excellence in water management and sustaining the natural environment, a commitment to research and innovation, Byrne stands for quality for today and sustainability for the future. Sourced from their Clare Valley and Riverland vineyards of South Australia, they have 400 hectares of estate vineyards, making Byrne Vineyards one of South Australia's largest family-owned estate grown wine producers.
CLARE VALLEY SANGIOVESE
An early vintage with mild days and cool nights at harvest time. Fruit quality was excellent and yield size slightly lower than normal.
In Clare, Sangiovese is less than 1% of the regions red grape yield so is very specialized and ultra-premium in this cool climate region. Extremely delicate and fine, the wine was aged in seasoned French oak barrels for a little over two years, with minimal intervention, and gently fined before bottling.
CLARE VALLEY GRENACHE
Handpicked by the family from their old bush vines, the Grenache was left to macerate for several days, before being crushed and left on skins to draw out the rich colour. Placed in older French barrels to ferment and bottled with minimal filtration.
Spicy blackberries define the palate, with allspice and chocolate adding to the rich cassis and blueberry lift.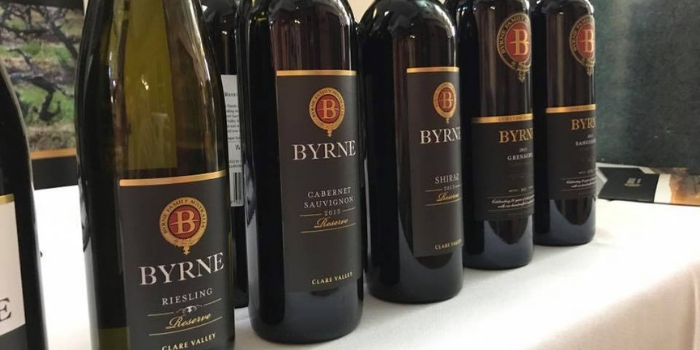 CLARE VALLEY CABERNET SAUVIGNON
Carefully selected parcels of Shiraz from the Blights block Byrne vineyard in Northern Clare, were picked in the evening in March, left to macerate overnight and crushed early the next morning. The wine was fermented in older French barrels and left to age in oak before bottling.
The 2015 vintage was one of the earliest on record and as a region, the Clare Valley has been rated by James Halliday as 9/10 for conditions.
CLARE VALLEY RIESLING
The elegance of the fruit in its natural state is protected and nurtured through minimal intervention in the winery.
The Clare Valley is renowned for Riesling as a variety as the combination of the high altitude of 400m and continental climate with cool to cold nights and warm days creates a regional expression of balanced minerality and finesse.
CLARE VALLEY SHIRAZ
Carefully selected parcels of Shiraz from the White Hut vineyard in Northern Clare were picked in the evening in March and crushed early the next morning.
The wine was fermented in older French barrels and left to age in oak before bottling.
SPARKLING SHIRAZ
An easy drinking style refreshing in summer and equally food worthy in winter. The rich black fruits literally jump out of the glass with a tingling mouthfeel of bubbles. Luscious and spicy the currants and exotic spice notes are well balanced.
CHARDONNAY
2017 was wet in February followed by some days of the heat wave which then cooled to allow and even ripening period before harvest. Picked in three tranches, this delivered three distinctly different parcels of ripeness and ultimately a layered complexity and acidity. Green apple/citrus peach and tropical diversity in a refreshing and vibrant style.
The London Wine Competition is now open for submissions. Register your wines today to save BIG on super early bird pricing. Ship your samples later.