World's Top Tastemakers to Judge 2021 London Wine Competition
24/02/2021
10 Master of Wines, 6 Master Sommeliers and other top UK's retail and restaurant wine buyers to judge the upcoming London Wine Competition on March 15 in London.
Now into its 4th year, the London Wine Competition will be judged by the top wine experts. The competition is known for its rigorous judging process and for thinking and acting like the consumers that are going to end up buying the wines that win the top awards in the event.
London Wine Competition looks to use judges with direct buying responsibility or have had the experience of making the tough commercial decisions that decide what is listed or not, many of whom are Masters of Wine or Master Sommeliers.
For the 2021 awards the London Wine Competition has the following judges making up the strong panel: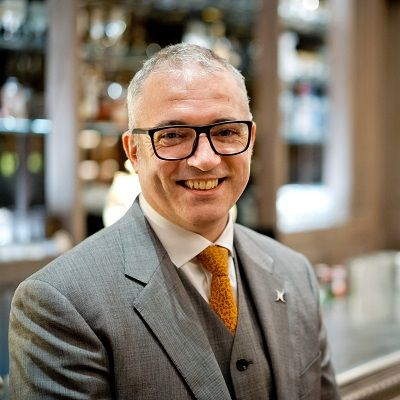 Christopher Delalonde M.S, Head of Wines at The Dorchester Hotel, Source: Christopher
Christopher Delalonde M.S, Head of Wines at The Dorchester Hotel.
Simon Field MW, a wine consultant who was the wine buyer for Berry Bros & Rudd for 10 years up to 2018.
David Round MW, wine buying consultant, with Round About Wine who has experience of working at Jascots Wine Merchants and Bancroft Wines.
Svetoslav Manolev MS, head sommelier and wine buyer at Flemings Mayfair Hotel who used to be a sommelier at 67 Pall Mall.
Barbara Drew MW, events manager at Berry Bros & Rudd.
Anne Jones, BWS category manager at Waitrose.
Tim Triptree MW, International Director, Wine at Christie's
Demetri Walters MW, wine consultant and also formerly of Berry Bros & Rudd.
Matteo Montone MS, Master Sommelier, World best young sommelier 2019 Chaine de Rôtisseurs, Wine Director at Edition, London
Greg Sherwood MW, Senior Wine Buyer at Handford Wines
Kathrine Larsen MS, UK Sommelier of the Year 2014
View the full list of Judges here.
The judging process:
It has three, but highly effective and different judging criteria to the majority of other international wine events. Wines are judged in three ways:
For their quality

for their value for money

and for what they look like.
The three most crucial factors that determine what wines end up in someone's supermarket trolley or on their table when eating and drinking out.
A separate weighted score will be given for each of the three parts of the judging process (Quality gets twice the weight. The scores will be calculated with other judges for the same product on the team to give a final score from which individual prizes will be awarded.
Enter your brands now to save with early bird pricing and ship your samples later. Give a boost to your brand globally.