Wines from Alexana Winery Take Home Three Medals
18/02/2019
Oregon based Alexana Winery had three wines among the award winners at the 2018 London Wine Competition
Alexana Winery was born out of the love Dr. Madaiah Revana had for the great wines of Burgundy. Dr. Revana's inclination towards becoming a wine grower was led by his love for wine, but the instinct of grape growing had always been a part of his family heritage. Having been fascinated with wines ever since he got introduced to them by his friends, Dr. Revana set out with a goal of producing pinot noirs that could rival the ones produced in Burgundy. His search for an ideal region ended in Oregon's Willamette Valley and it was here that Alexana Winery was established.
At the 2018 London Wine Competition, Alexana Winery had three wines among the award winners. The three wines that were awarded were: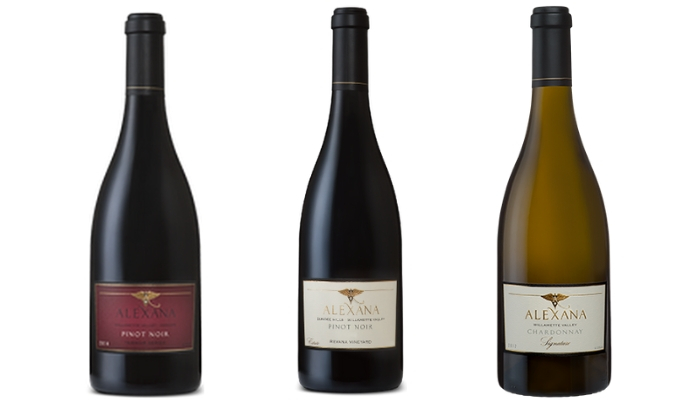 Terroir Series- Chardonnay- A deeply concentrated wine that exhibits exceptional balance, the Terroir Series Chardonnay was awarded a silver medal at the London Wine Competition with an overall score of 83 points. The bouquet is lively and complex and contains notes of fresh white flowers, pear and stone fruit. On the palate, this chardonnay has rich and ripe flavours with layers of honeysuckle, almond and caramel. Aged for 11 months, the Terroir Series- Chardonnay has tremendous aging potential.
Revana Vineyard- Pinot Noir- This pinot noir from the estate vineyard was awarded a bronze medal at the competition. The Revana Estate Pinot Noir expresses Alexana Winery properties diverse terroir. At the nose one can identify notes of violet, molasses, boysenberry and cedar. The palate has notes of cola nut and roasted coffee along with cassis and brown sugar.
Terroir Series- Pinot Noir- The Terroir Series Pinot Noir was also awarded a bronze medal at the 2018 London Wine Competition. Hand crafted from premium dry-farmed single vineyards in the Willamette Valley, this pinot noir has notes of cream, mocha, cherry and nutmeg at the nose. The palate has notes of black cherry, violet, and cocoa with smooth tannins. The Terroir Series Pinot Noir offers a lengthy finish.
The vineyards of Alexana are based just around 28 miles southwest of Portland and nestled in the Red Hills of Dundee. This region is known for its distinct geography and diverse micro-climates and the vineyard houses eighteen soil types. The wines crafted at Alexana Winery are a reflection of Oregon's cool grape-growing climate and are known for their elegance, balance and character. The winery has come together as a result of Dr. Revana's dream of creating a vineyard estate that would be capable of producing world-class wines.
Enter your brands now to save with early bird pricing and ship your samples later. Give a boost to your brand globally.