Deadline
September 30, 2023
Enter Now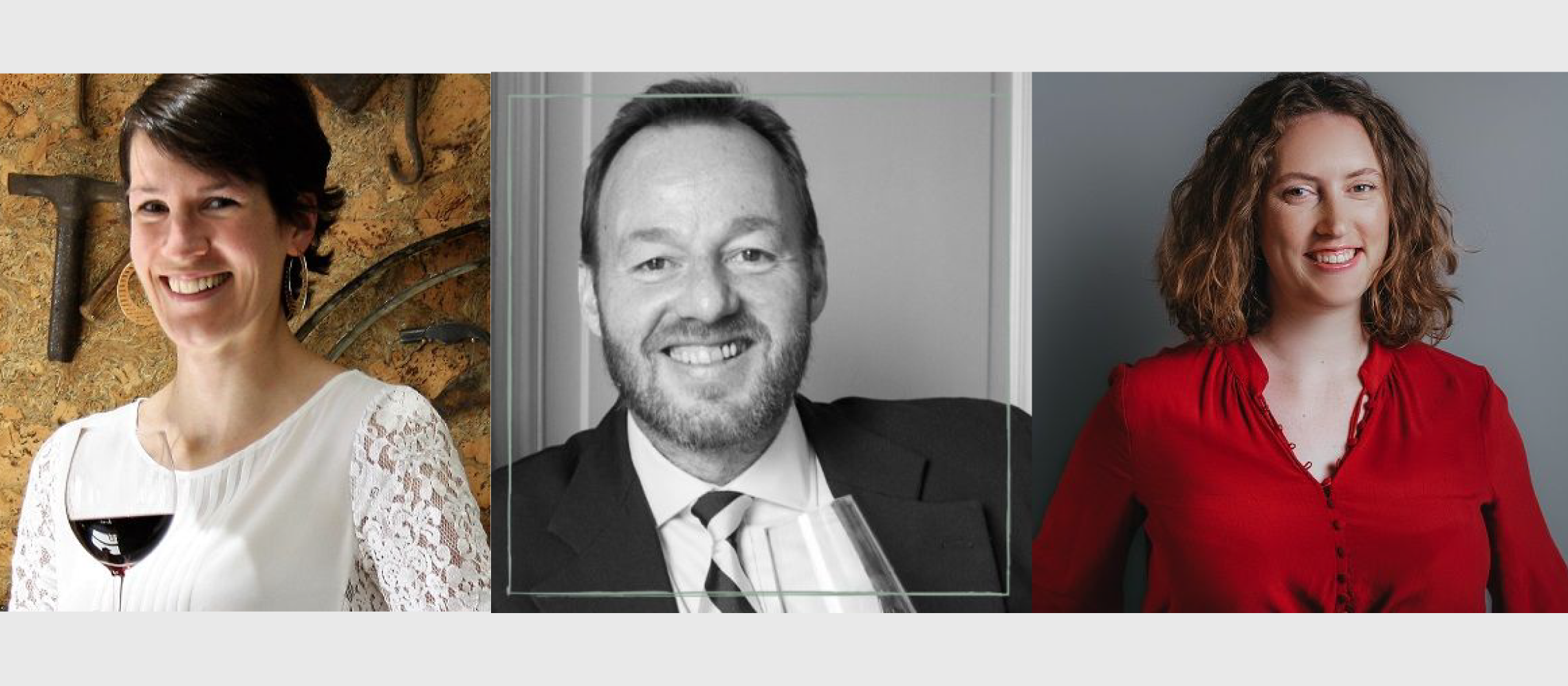 Top Wine Buyers To Judge The 2021 London Wine Competition
The London Wine Competition has announced its team of expert judges who will be putting wines through their paces for the 2021 awards.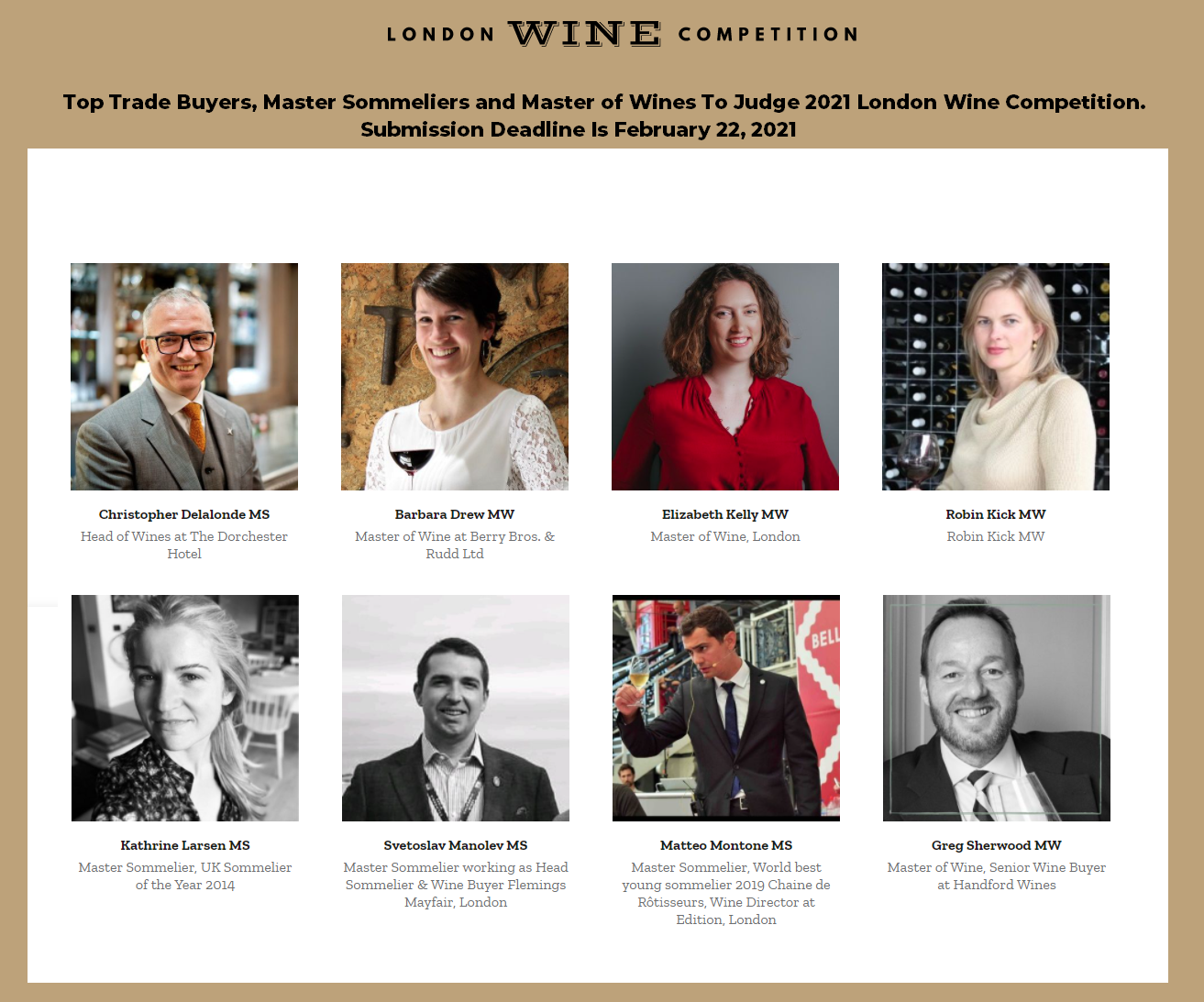 The London Wine Competition prides itself on working with top-level judges that each have direct buying responsibilities in their roles. These key individuals in the UK wine industry collectively have the buying power to list wines from all over the world that are entering the competition. These are buyers with the experience of assessing wines on their quality, their value for money proposition and how that is demonstrated through their packaging and design – the three key judging criteria.

It's always nice to win an award, any award. But there are prizes, certificates and gongs handed out that mean just a little more than others depending on who has decided to give them out and what the actual judging process was that determined the winners.
Which is why the London Wine Competition has always prided itself on both the quality of the wines it gives awards to and particularly the level of judges it works with to assess the wines that are entered.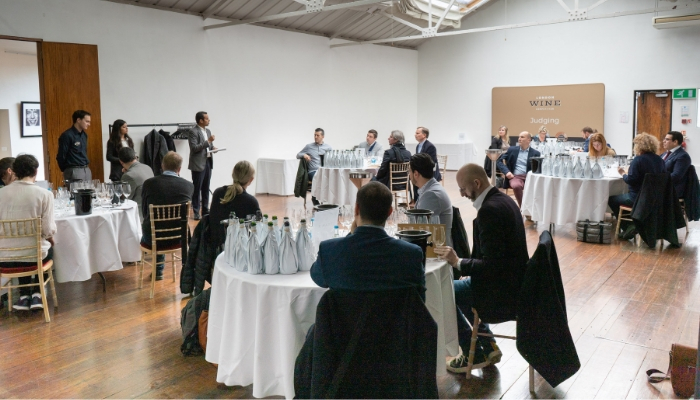 Competition organiser Sid Patel, CEO of Beverage Trade Network explaining the importance of the judging process to the judges.
As the competition is focused on quality, design, packaging and value for money it requires judges that have the professional experience of analysing wines in all aspects of their commercial competitiveness.
You can be a Gold medal-winning wine in a competition that only looks at quality, but that does not mean that wine is going to be picked up off a shelf, or from a restaurant wine list if it does not offer your target customer the value for money they are looking for. Or if it does not stand out against all the other Gold medal winners down a retail aisle.
"This is the best line up of judges a producer can get to evaluate their wines from the commercial standpoint. The best of the judges in the world's most sophisticated wine markets will judge and also see the packaging. These judges taste hundreds of wines weekly and to get a gold medal from them should mean a lot as feedback to the entrant and to the consumer selecting the wine. Our goal for 2021 was to improve our judging process, better the consistency in judging, the quality of judges. To have each panel include a Master of Wine or a Master Sommelier, a retail trade buyer, a restaurant trade buyer to generate score validations from all angles." says Sid Patel, CEO of Beverage Trade Network.
To be a judge in the competition you need to have either direct commercial buying responsibility or be a wine consultant or expert involved in the development of new wine brands or buying wine for commercial resale. The list of judges is drawn from leading retail chains, wholesalers, distributors, and on-trade groups across a variety of channels and disciplines including multiple retailing, convenience stores, cash and carries, specialist retailers, casual and fine dining, hospitality and the travel industry.
Scoring system
The London Wine Competition is based on the following judging formula: Q (Quality Score) + Value Score (V) + Package Score (P) = London Wine Competition Score.
A separate weighted score will be given for each of the three parts of the judging process (Quality gets twice the weight). The scores will be calculated with other judges for the same product on the team to give a final score from which individual prizes will be awarded.
Quality Score: will be marked out of 100
Value Score: will be marked out of 100
Package Score: will be marked out of 100
The London Wine Competition is now open for submissions. Register your wines today to save BIG on super early bird pricing. Ship your samples later.