Deadline
September 30, 2023
Enter Now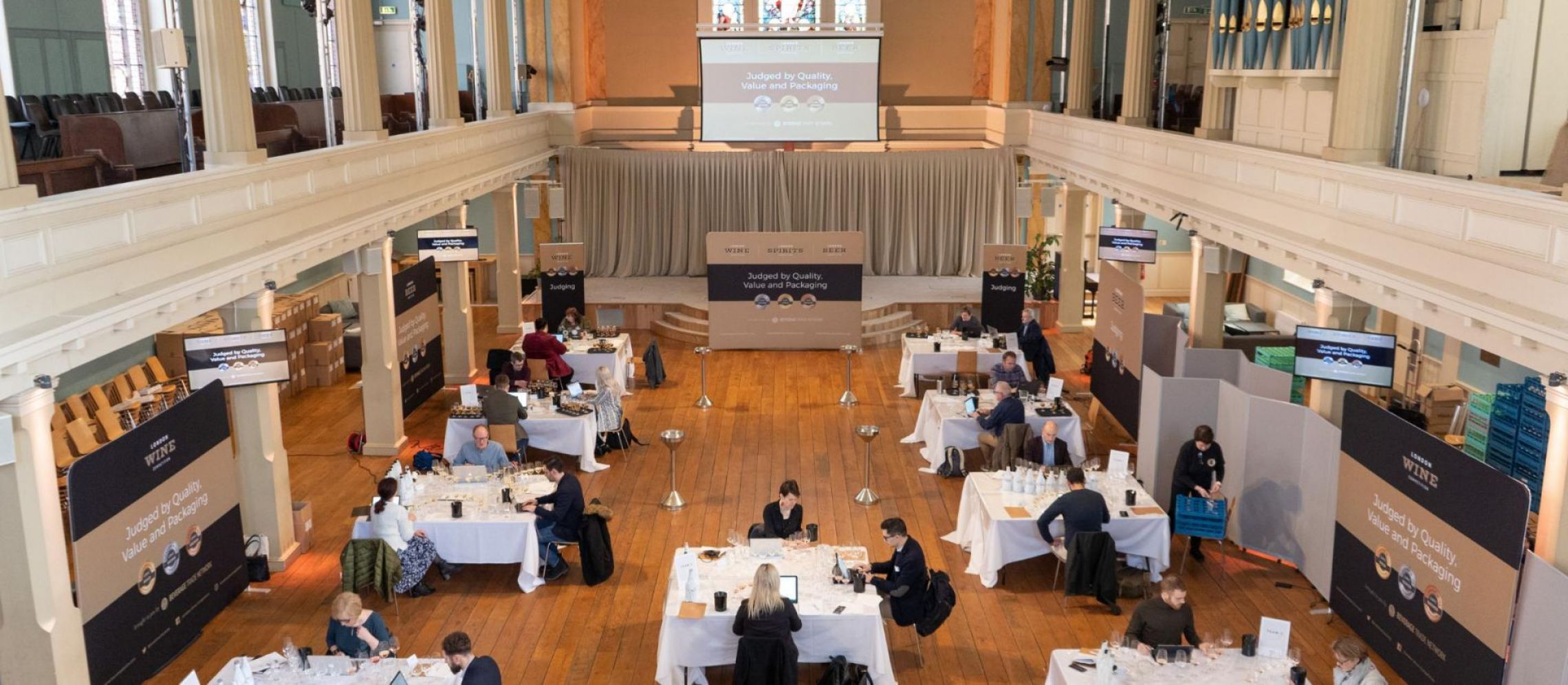 The 2023 London Wine Competition is now open
Sign up now, save big, and go on to win big at the 2023 London Wine Competition.
The London Wine Competition is an international wine competition organized by
Beverage Trade Network. This competition celebrates a balance, a sweet spot
between great quality, great packaging, and value for money. Crucially, all the
winners in the London Wine Competition will give future trade wine buyers, be
they for a supermarket, specialist wine retailer, casual dining or upmarket
restaurant, the re-assurance that these are wines that their customers want to buy.
[[relatedPurchasesItems-38]]
Be judged for what you bring to the table
The London Wine Competition builds fair yet highly competitive judging metrics.
Each submission is assigned a unique submission reference number. The wines are
to be assigned a score for quality and value on a blind-tasting basis. Following this,
the wines will be brought to the judges and arranged together for the packaging
score for that flight. A winner at the London Wine Competition is decided based
on the following judging formula:
Q (Quality Score) + Value Score (V) + Package Score (P) = London Wine
Competition Score.
Win big at the London Wine Competition
Wines scoring 65-75 are awarded the Bronze Medal, between 76-89 qualify for the
Silver Medal, and scoring above 90 qualify for the Gold Medal and are considered
for Special awards like Wine of the Year, Winery of the Year, Best in Show by
Country, Best in Show by Varietal, Best Wine of The Year by Quality, Best Wine
of The Year by Value, and Best Wine of The Year by Package.
Place your wine on the world map
Results of the competition to go to 50,000+ trade professionals in the UK in the
Beverage Trade Network community. The Top 100 winners at LWC will also be
included in the Top 100 on-premise & off-premise wines list - the Top 100 LWC
Wines. Winners will also receive unparalleled global reach via BTN's multiple and
varied media networks including the Bartender Business magazine and BTN's
consumer drinks magazine for the UK - the London Drinks Guide.
The London Wine Competition is also an avenue for various stakeholders in the
trade to come together and discover newer wines. A star-studded judges panel
makes the victory taste even sweeter. The 2022 London Competition Judge
Sebastian Soh, Bar Manager at Beaverbrook Townhouse, appreciates how the
wines are tasted blind first and then put for scrutiny on a fair level. It's really nice
that there are products coming out even though we had a pandemic. I think it's
great more now than ever that newer products are being made as people go back to
their passions to try it out.", adds Soh, excited to taste and learn more about wines
to be judged.
We are bringing this energy to the 2023 London Wine Competition as well!
Sign- up early and save big.
£75 Super Early Bird - May 2 to August 31, 2022
£85 Special - September 1 to October 16, 2022
£95 Early Bird - October 17 to Dec 9, 2022
£110 Regular - Dec 10 to Feb 22, 2023
Click here and register your wine today.
The London Wine Competition is now open for submissions. Register your wines today to save BIG on super early bird pricing. Ship your samples later.