2023 Winners
London.
March 20 & 21
Announced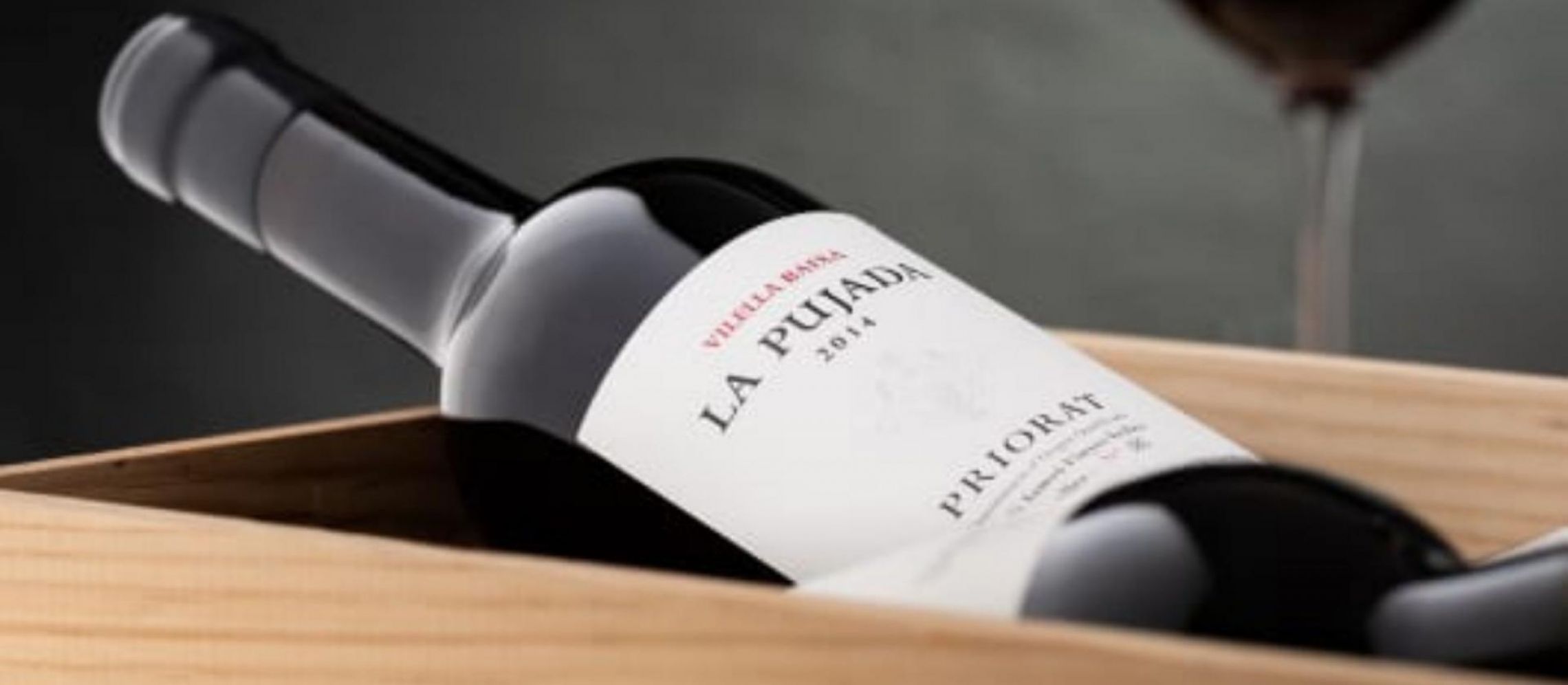 Spain's La Pujada Vielles Vignes 2015 Wins the Best Wine By Country at the 2022 London Wine Competition
Spain's La Pujada Vielles Vignes 2015 secured The Best Wine by Country Award with 93 points and a gold medal at the London Wine Competition.
And finally, the results are in. After several days of intensive tasting, testing, head-scratching, and pondering, the judging panel of one of the country's top international wine competitions has reached its verdict, and the winners of the 2022 London Wine Competition have been announced.
Spain's La Pujada Vielles Vignes 2015 secured The Best Wine by Country Award with 93 points and a gold medal at the London Wine Competition.
Some of the country's reputed wine trade buyers, award-winning sommeliers, and master sommeliers, as well as Masters of Wine, gathered at the St Mary's Church in London's Marylebone, sniffing, swirling, and spitting their way through a vast array of wines, as the judging of the London Wine Competition reached a peak.
It's difficult to believe that such wines could be made in this vertical scree, where only thistles and wild fennel should thrive. The miracle happens every spring. In the autumn, vines that have been left for dead sprout new buds, a pied-de-nez to the harsh nature and adverse weather conditions. Two wines were aged for 18 months in 225 litre French oak barrels. The barrel was hand-picked for this wine. The grapes are immediately transported to the cellar and separated grain by grain. The entire grains are pre-macerated for two days in the refrigerator. At a temperature of no more than 28 degrees, fermentation and maceration will occur. The must is kept in stainless steel tanks with a capacity of 500 litres until malolactic fermentation, after which it is transferred to barrels.
The tasting notes of this winning wine at the 2022 London Wine Competition read, "Balanced, deep body with great acidity, integrated tannins, and aromas of ripe blueberries, autumn forest, sweet spice, and vanilla. Deep palate with notes of black cherries, ripe red berries, and a creamy aftertaste."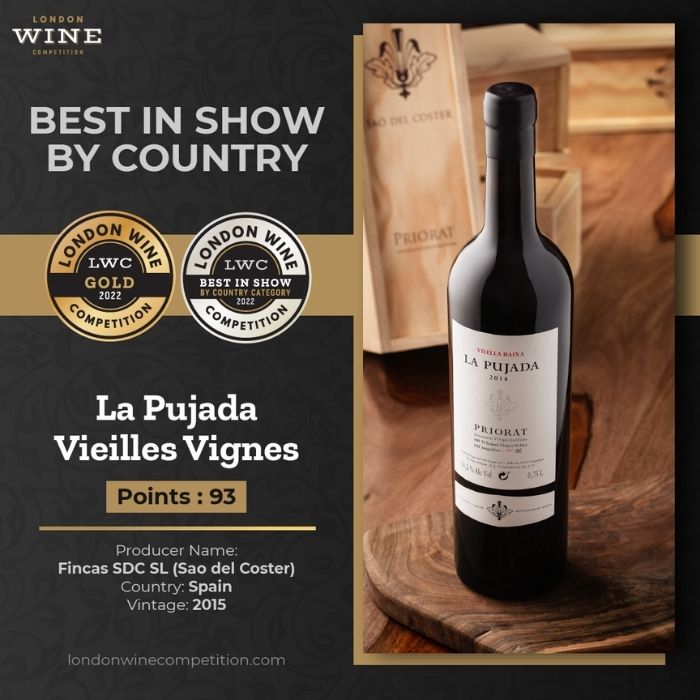 Winery: Saó del Coster
Grapes: Carignan
Region: Spain / Catalunya / Priorat
Wine style: Spanish Priorat Red
Alcohol content: 14.5%
It was a great year for the overall winner, Graylyn Estate Artizan Rare Muscat from Australia, which scooped the Best Wine by Quality award and the Best Wine by Country. Meanwhile, the Winery of the Year has gone to France's Champagne Besserate de Bellefon depuis 1843, while best Wine by Value has been awarded to Portugal's Adega de Pegões Touriga Nacional 2017. And the UK's Gerald's Bubbly White Wine 2020 most impressed the judges with its packaging.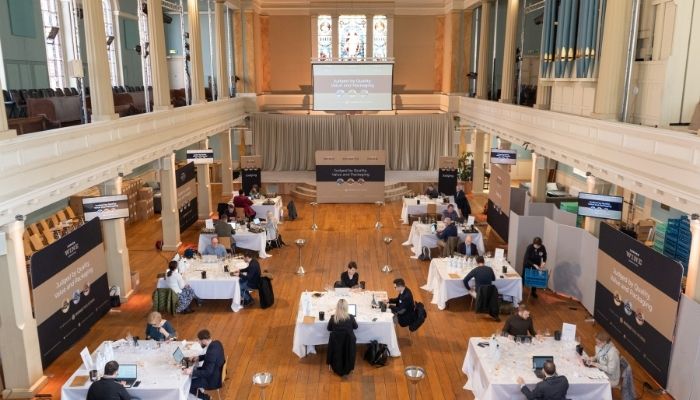 The London Wine Competition builds fair yet highly competitive judging metrics. Each submission is assigned a unique submission reference number. The wines are to be assigned a score for quality and value on a blind-tasting basis. Following this, the wines will be brought to the judges and arranged together for the packaging score for that flight.
A winner at the London Wine Competition is decided based on the following judging formula:
Q (Quality Score) + Value Score (V) + Package Score (P) = London Wine Competition Score.
The judges' panel includes outstanding folks from the industry who love their wines just as they understand their market. The illustrious judging panel at the 2022 London Wine Competition included Svetoslav Manolev MS, Master Sommelier working as Head Sommelier & Wine Buyer Flemings Mayfair, London; David Round MW, Master of Wine and Director at Big Fish Little Fish; Tim Triptree MW, International Director, Wine at Christie's; Eric Zwiebel, MS Executive Head Sommelier at Summer Lodge hotel and Red Carnation Group; Emanuel Pesqueira, Head sommelier at Gordon Ramsay Group; Barbara Drew MW, Master of Wine at Berry Bros. & Rudd Ltd; and Peter Mitchell MW, Wine Director at Jeroboams Group.
As for Best in Country Awards, Le Bastie Rosso 2012 from Italy won that accolade, while Vila Jardim Selection 2020 picked up the same prize for Italy. Spain's Best Wine was deemed to be La Pujada Vielles Vignes 2015, while France's Best in Country went to Besserate de Bellefon Reserve Collection 1990.
THE WINNERS
Australia - Gralyn Estate Artizan Rare Muscat.
Italy - Le Bastìe Rosso 2012
Portugal - Vila Jardim Selection 2020
Spain - La Pujada Vieilles Vignes 2015
France - Besserat de Bellefon Reserve Collection 1990.
United States - Silverado Vineyards Mt. George Vineyard Merlot 2018
Georgia - Mukuzani 2018
Moldova - Late Harvest Rhein Riesling 2017
South Africa - Piekenierskloof Bergendal Chenin Blanc 2020
Romania - Cuvée Uberland 2020
About London Wine Competition
The London Wine Competition is an international wine competition organized by Beverage Trade Network. The competition looks to recognise, reward, and help promote wine brands that have successfully been created to tick all the boxes - quality, value, and packaging. The competition recognizes that for any wine brand to earn its place on a retailer's shelf or a restaurant's wine list - and then vitally stay there - they need to be marketable and consumer-driven along with serving up the great quality. Learn more at London Wine Competition.