Silverado Vineyards' 2018 Estate Grown Cabernet Sauvignon Wins Best Package
15/04/2021
Top tastemakers including Master Sommeliers and Masters of Wine conferred the title of 2021 Best Wine by Package to the Silverado Vineyards' 2018 Estate Grown Cabernet Sauvignon at the London Wine Competition
Silverado Vineyards, Napa Valley, United States won the best wine by package and secured second spot with a few other wines that scored 95 points at the 4th annual London Wine Competition.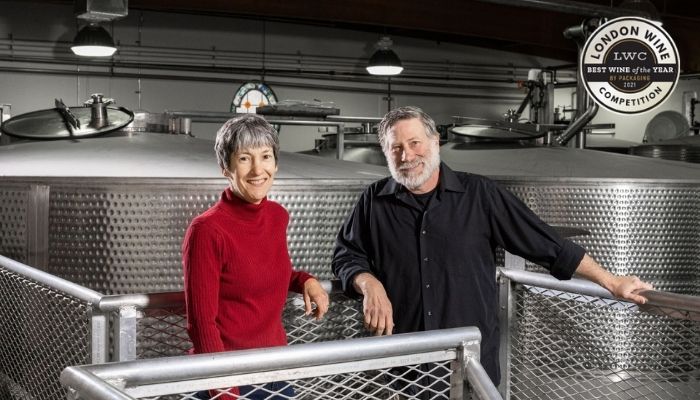 Silverado's wine making team
In 1981, Ron and Diane Miller and her mother, Lillian Disney, established Silverado Vineyards to make wines from the historic sites of their estate. For years, they had sold their fruit to neighboring wineries who were building global reputations for excellence. It was time, they decided, to create their own wines, their own expressions of the Napa Valley they loved and admired.

The winery takes its name from the historic vineyard which surrounds it. The vineyard borrowed its name from the abandoned mining town at the top of the Napa Valley. Here, over a century ago Robert Louis Stevenson stayed and wrote, "The beginning of vine planting is like the beginning of mining for precious metals: the winegrower also 'prospects'." Four generations of Millers are still 'prospecting' for wine, making something beautiful from the land under their care.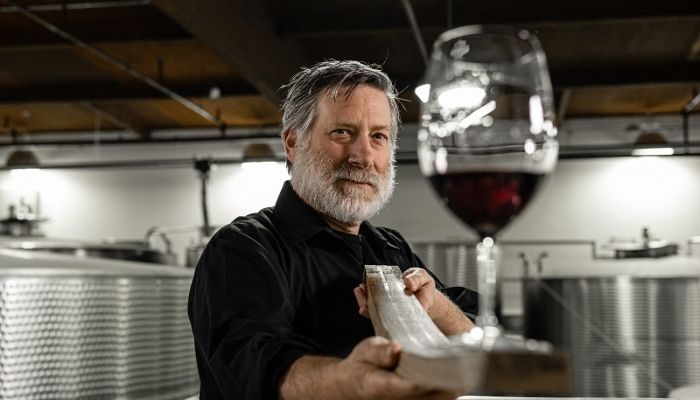 Jon Emmerich, winemaker.
Jon Emmerich is only the second lead winemaker in the history of Silverado Vineyards. During his years at the winery, he has grown Silverado's reputation for quality and consistency.
Growing up in Redwood City, Jon remembers his parents drinking Mateus Rosé and Blue Nun, popular wine brands in the 70s. Jon's introduction to California wines began at The University of California, Davis where, on a lark, he enrolled in the fermentation science program. It was then that he was introduced to the greater world of California wine. As it turns out, Jon's lessons took place not only in the classroom, but also in his dorm room. He and a dorm mate, whose family owned a small farm and winery in Lodi, decided to use some of the family fruit to make wine in their dorm room. At that point, Jon realized that if he could make a decent red blend in a dorm room, then he could make a very good wine in a winery.
He then spent a year at Conn Creek Winery and Sebastiani Vineyards before joining Silverado Vineyards in 1990.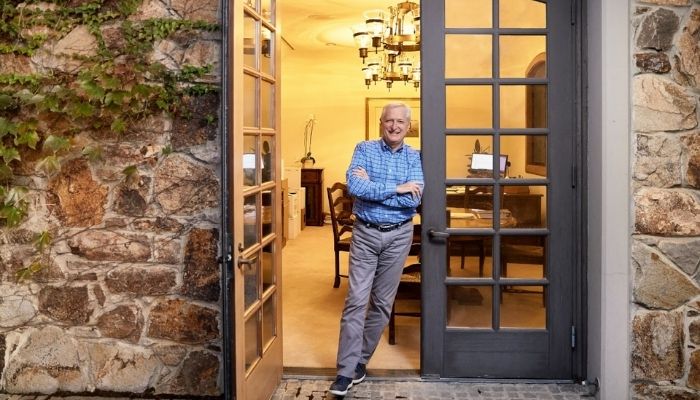 Silverado Vineyards' President Russ Weis
Here are the top winners of the 2021 London Wine Competition.
Wine Of The Year - Levrier by Jo Irvine 2015 Anubis Cabernet Sauvignon, Australia.
Winery Of The Year - Bodegas HABLA (BODEGAS BH S.L.), Spain
Best Wine By Quality - Levrier by Jo Irvine 2015 Anubis Cabernet Sauvignon, Australia
Best Wine By Value - Habla Nº22, Spain
Best Wine By Packaging - Silverado Vineyards Estate Grown Cabernet Sauvignon, United States.
Australia - Levrier by Jo Irvine 2015 Anubis Cabernet Sauvignon
United States - Silverado Vineyards Estate Grown Cabernet Sauvignon
France - Champagne Philippe Glavier - Folie d'Cramant
Spain - Habla Nº22
Italy - 1924 Prosecco
Portugal - Quinta do Gradil 1492
New Zealand - Yealands Reserve Sauvignon Blanc
Greece - Nykteri
Austria - Hafner Kashmir
South Africa - Du Toitskloof Old Vine Sauvignon Blanc
Moldova, Republic of- Rose De Purcari Sapiens
Georgia -Château Mukhrani Qvevri 2017
Cabernet Sauvignon- Levrier by Jo Irvine 2015 Anubis Cabernet Sauvignon, Australia
Shiraz - Mr Riggs 2014 The Chap, Australia
Tempranillo - Habla Nº22, Spain
Pinot noir - Clyde Park 2020 Single Block F College Pinot Noir, Australia
Zinfandel - Twisted Cedar Zinfandel, United States
Sauvignon blanc - Yealands Reserve Sauvignon Blanc, New Zealand
Riesling - 2018er Dürkheimer Michelsberg GG Riesling trocken
About London Wine Competition

The London Wine Competition is an international wine competition organized by Beverage Trade Network. The competition looks to recognise, reward and help promote wine brands that have successfully been created to identify with and target a specific wine drinker profile. The competition recognizes that for any wine brand to earn its place on a retailer's shelf or a restaurant's wine list - and then vitally stay there - they need to be marketable and consumer-driven and not just produced in the general hope it can find enough people willing to sell and buy it. Learn more at www.londonwinecompetition.com.
It's time to enter your brands in the 2023 London Wine Competition and grow in 2023. The submission deadline is February 22. Enter now and ship your samples.