Deadline
September 30, 2023
Enter Now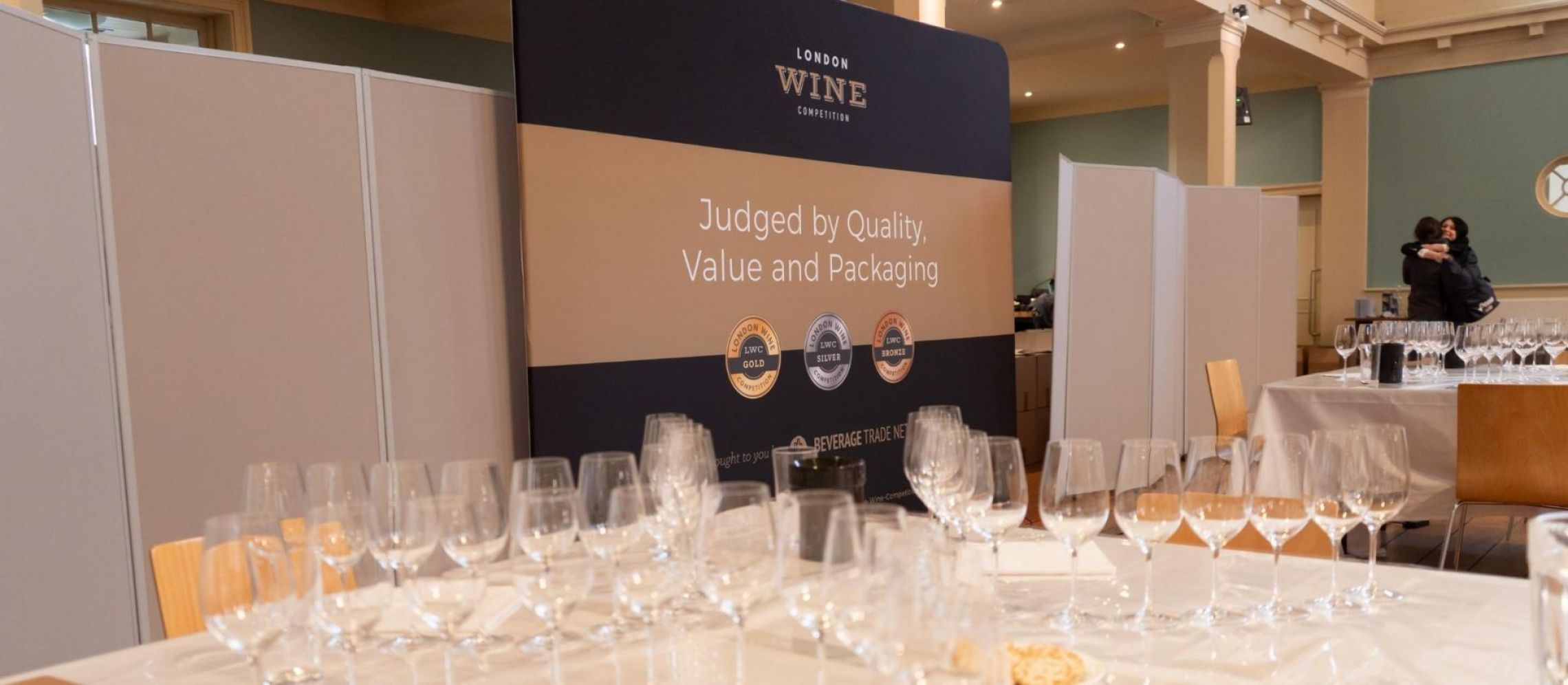 Roll up for the London Wine Competition 2023
Following the huge success of the 2022 London Wine Competition, which saw more entrants than ever vying for the much-coveted Gold, Silver and Bronze awards, it's not too early to be thinking of entering the 2023 competition.
Following the huge success of the 2022 London Wine Competition, which saw more entrants than ever vying for the much-coveted Gold, Silver and Bronze awards, it's not too early to be thinking of entering the 2023 competition.
Since its inception five years ago, the event, which is organised by the US-based global media and B2B networking platform Beverage Trade Network, has grown in stature and prestige and gained increased recognition globally. The numbers speak for themselves, with 1300 entrants to the 2022 competition, a near 20% increase on the previous year.
And with a crack team of highly regarded wine industry professionals on the judging panel, who are selected not just for their wine knowledge but also have direct current responsibility for drinks buying, you can be assured that their opinions carry considerable weight, and being awarded a prize will help to boost the profile of your wine amongst both the trade and consumers.
[[relatedPurchasesItems-38]]
The competition stands out from many others in the way that the judging process works. Renowned for its rigour, not only are the wines assessed for their taste and flavour, but they are also considered for their sheer marketability – is this a wine that will actually appeal to customers and sell and how commercially viable is it? There's little point in listing esoteric and obscure wines that have garnered rave reviews from the judges if they simply don't appeal to your customers and isn't something they would consider drinking. And at the end of the day they are the ones paying your wages, so it's vital that the wines you list in your bar, restaurant or independent merchants are appealing to the general wine-buying public. Not only that, but the wines are also judged on their packaging, another element in the marketing mix which is often overlooked in other competitions.
And of course, the awards also give the average consumer who typically finds shopping for wine a bewildering and overwhelming experience, a steer on what wines offer great quality at a fair price.
"The London Wine Competition is going from strength to strength each year with some of the best judges from the wine trade," says Charlie Holland, CEO and chief winemaker at English wine producer Gusbourne.
This year's winner of Wine of the Year was awarded to Australia's Gralyn Estate for its Artizan Rare Muscat. Co-owners Annette and Scott Baxter said they were "thrilled" to win and "honoured" to receive the accolade. "it's always a nice surprise to hear you've done well but being awarded 'Wine of the Year' is something special," they say.
And former winner Veronica Bravo, CEO at Spanish winery Bodegas Francisco Gomez was equally effusive. "It's a great reward to receive this title at the London Wine Competition. We are ecstatic."
Another recipient of a prize at the 2022 event was South African winery Du Toitkskloof Wines which scooped Best in Show by Country "The London Wine Competition judges on quality, value, and packaging and I believe that Du Toitskloof is one of the leading South African producers that bring those three elements together," says marketing manager Ed Beukes. "Winning this award gives us a chance to showcase the potential of our Breedekloof wine region and it's wonderful to shine new light on the maiden vintage of our Old Vine Sauvignon Blanc."
These highly prized awards come with the assurance that a top-notch panel of wine experts with a wide variety of different backgrounds have sniffed and tasted their way through the thousands of entrants to single out those they deem to be the very best in class.
The 2022 judging panel included a crack team of highly regarded industry professionals, and while the judges for 2023 has yet to be confirmed, they will be just as discerning and heavyweight as 2022.
This year's lineup comprised some of the great and the good from the wine world including Master of Wines Peter Mitchell and Claire Blackler as well as sommeliers and wine buyers from top names in the hospitality sector such as Vincenzo Arnese, head sommelier at the Dorchester, Biagio Castaldo, a senior sommelier at a private member's club in Mayfair, as well as representatives from the D&D Group, Gordon Ramsay and Goodman Restaurants. Meanwhile, the wholesale and retail sectors were represented by individuals including Fillipo Carnevale, wine buyer for Franklin's Wines, Selfridges's wine buyer Neil McDonald, and Berry Bros & Co's Barbara Drew, MW, to single out just a few.
Richard Dennis, sales director at Prosecco brand Della Vite, and formerly of Benchmark Drinks, has also been part of the judging panel for the past three years, and says there was a wide range of wines of differing qualities up for judging. "There was quite a range in quality from the entries I reviewed this year, which can be exaggerated when emerging producers such as Azerbaijan are in the mix versus Italy and France for example," he points out.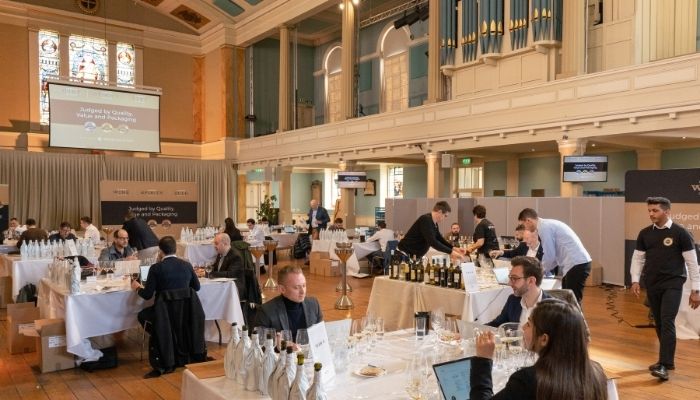 Dennis believes the judging process, whereby the wines are judged not just by taste but also for how commercial they are, is a key strength of the London Wine Competition. "It's a good system and produces a fair and balanced view via the averaging system and mix of judges that create the teams," he says.
Meanwhile, first-time judge Salvatore Castano, recipient of the prestigious Best Sommelier of Europe and Africa ASI award last year, who is the on-trade advisor and assistant wine buyer at Friarwood Fine Wines says he was impressed by the quality of entries.
"Of course, is not easy to find amazing quality in all of the wines, but a few of them were great,' he says.
As for the judging system, Castano has nothing but praise. "It was really easy to use the judging platform and it was well organised. Judging the packaging is something unusual in a blind tasting but very important because many people buy wines just looking at the bottle/label. The quality of the wines was good too."
So if you are planning on entering your wines with the chance to walk off with one of the top prizes, you can sign up now to take advantage of the early bird entrance fees. If you submit your entry before August 31st 2022 then the fee is discounted to £75 per entry. Get your application in before October 16th, and you will still be eligible for the early bird discount of £85. Wait until December 9th and the fee increases to £95, after which time the fee is the standard £110.
Key Dates for entering the London Wine Competition 2023:
Warehouse Closes: March 2, 2023

Judging Date: March - 20 & 21, 2023

Winners Announced: April 12, 2023

Registration Ends - Feb 22, 2023
Fees
£75 Super Early Bird - May 2 to August 31, 2022

£85 Special - September 1 to October 16, 2022

£95 Early Bird - October 17 to Dec 9, 2022

£110 Regular - Dec 10 to Feb 22, 2023
Quantity Discount Now Available
4 to 9 entries: 10% discount

10 to 14 entries: 15% discount

15 or more entries: 20% discount
The London Wine Competition is now open for submissions. Register your wines today to save BIG on super early bird pricing. Ship your samples later.