2023 Winners
London.
March 20 & 21
Announced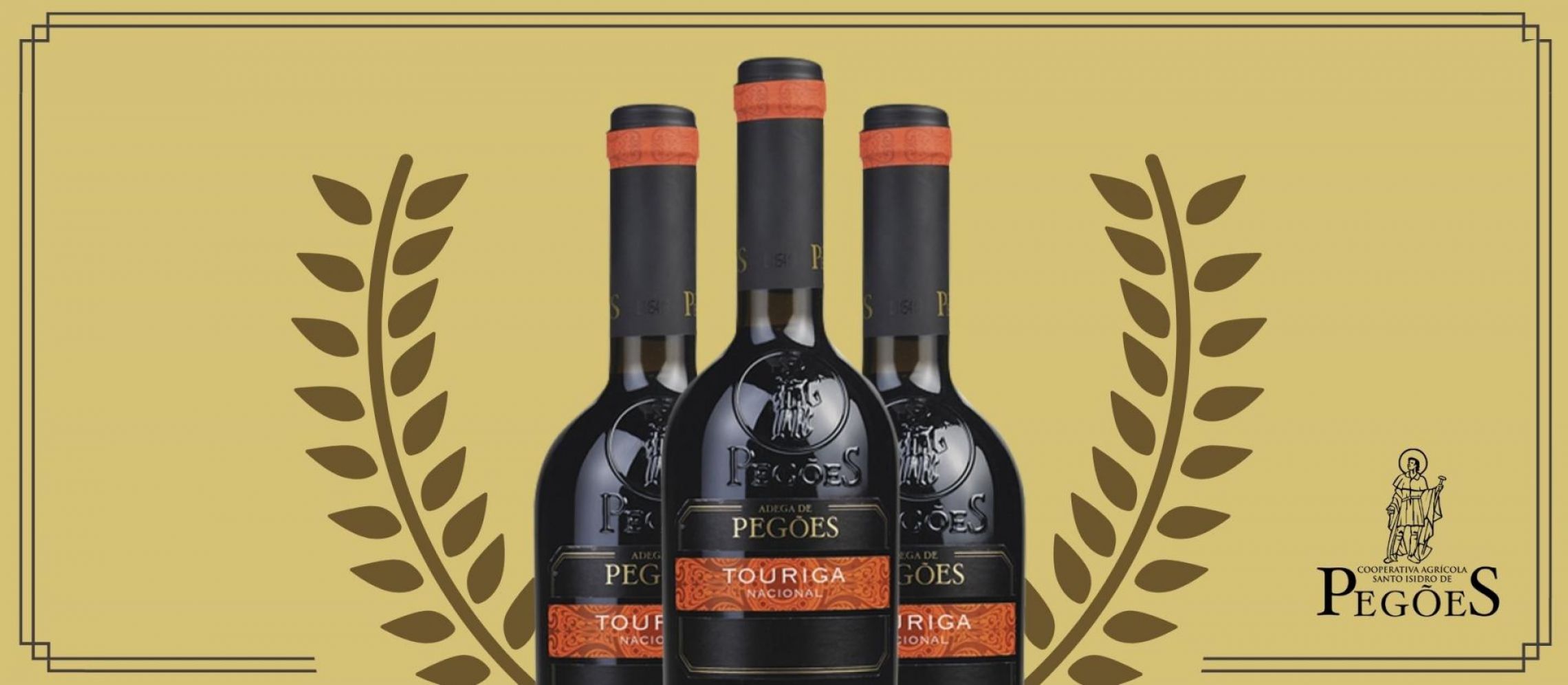 Portugal's Tourega Nacional 2017 is the Best Wine of the Year by Value 2022
London Wine Competition 2022 results are out, and Pegoes have claimed 10 medals in total including Best Wine of the Year by Value 2022
At the London Wine Competition 2022, a panel of esteemed judges tasted more than 1000 wines from 30+ countries to recognize and reward them based on quality, value and packaging.
They awarded wines Gold, Silver and Bronze medals, alongside category winners like Wine of The Year by Value, by Country, by Varietal, Winery of the Year and more.
WINE OF THE YEAR 2022 by Value was claimed by Adega de Pegoes Touriga Nacional 2017 at 94 points and a Gold Medal.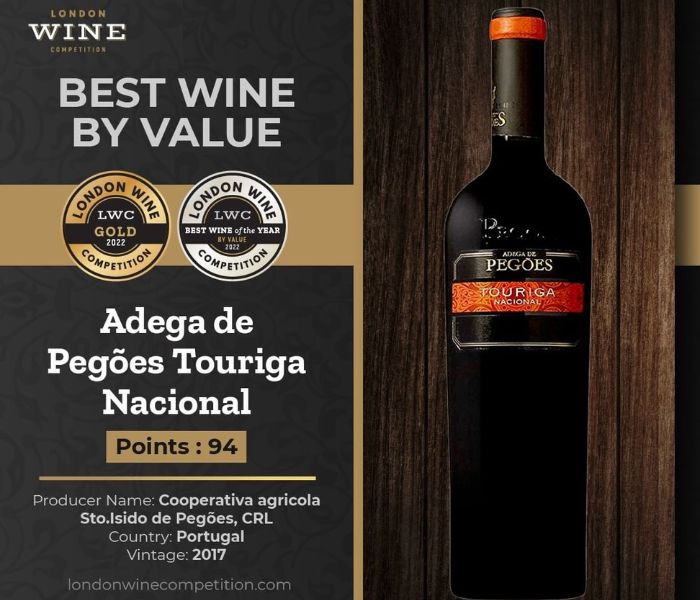 Pegões is distinguished by a unique "Terroir".
It is characterised by the combination of poor sandy soils rich in water, with the Mediterranean climate in the proximity of the Atlantic sea. This combination creates a perfect harmony that brings an excellent environment to the development of noble grapes.
What to expect?
Well-balanced and deep character with medium acidity, fine acidity and aromas of black currant & herbs. Complex palate with notes of plums, blackberries, herbs and balsam and a lengthy finish.
This is recommended maximum storage time. It is best served at 16-18 degrees celsius, and best consumed with meat, cheese and well cooked fish dishes.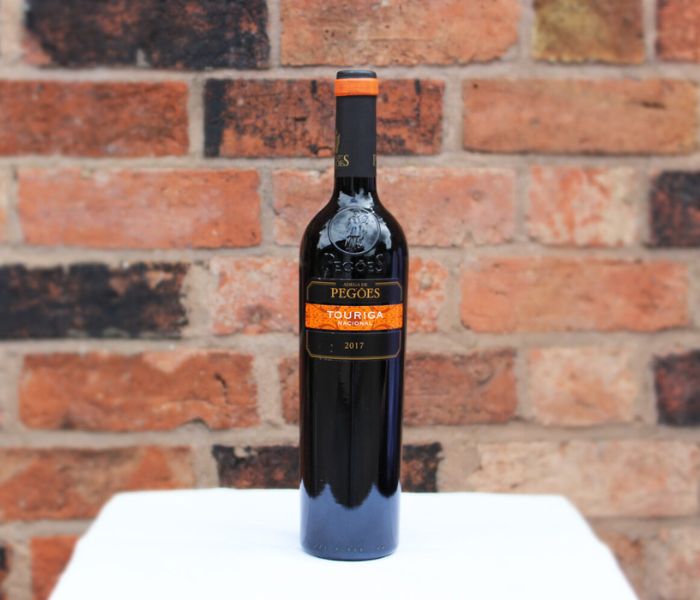 Pegões is a modern and competitive winery recognised both in the domestic and international markets. Pegões wines have been distinguished with more than 500 awards at the most important international wine contest, in the last 10 years.
Pegões are a group of vineyards with an area of 1117 hectares and an average annual grape production of about 11.000.000 tons, 70% red and 30% white.
[[relatedPurchasesItems-38]]
All the production, of about 9 million litres, in bottles (12 millions) – is broken up as follows -
65% for the domestic market and 35% for export.
In the London Wine Competitions 2022, this winery won 8 more awards apart from the above mentioned.
GOLD MEDALS -
93 points Adega de Pegões Colheita Selecionada Red 2016
92 points Adega de Pegões Moscatel de Setúbal
91 points Sobreiro de Pegões Premium Red 2020
91 points Adega de Pegões Grande Reserva Red 2017
90 points Encostas da Arrábida Reserva Red 2020
SILVER MEDALS -
86 points Encostas da Arrábida Reserva White 2020
82 points Sobreiro de Pegões Premium White 2020
77 points Adega de Pegões Colheita Selecionada White 2020
Written by Stuti Khetan, Beverage Trade Network