2023 Registration
London,uk
March 20 & 21
Closed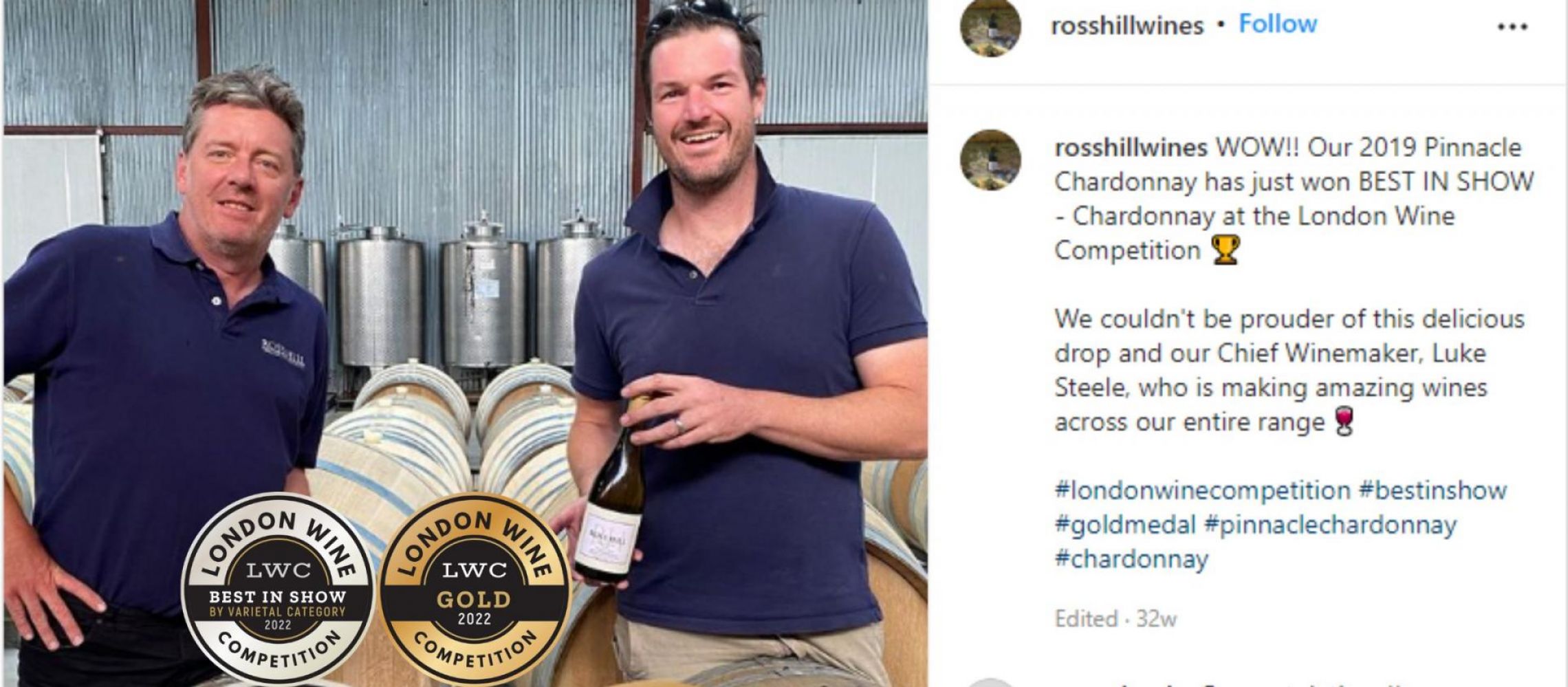 How a small winery created big news and how you can do it too
Take these steps to make a big impact with your win at the London Competitions.
You enroll your wines in the London Wine Competition, you wait for the results. With bated breath, you check the results on the day of the announcements. You won! Oh, the joy, the excitement, and the pride that you and your team experienced, for creating a product that got the nod from UK's finest wine experts.
Your next steps are key to driving the credibility and sales of your wine brand.
Here are a few things you can do to get the ball rolling. First and foremost, go into documentation mode.
[[relatedPurchasesItems-38]]
Record yourself delivering the news to your team, record the update you are giving to your team and their reactions on receiving word of your win. Draft the email to the team and take a screenshot, create a story within the story. Sell that story.
Let's go through the action plan:
1) Write 5-6 different versions of a Press Release internally. See how Ross Hill Wines put together an exciting story of their win. You may use the press release templates provided by LWC to get started.
2) Take pictures of the product that won the medal showing it in the best light.
3) Take pictures of the winemakers and people you want to be mentioned in the story and those that will make your story more interesting (maybe even your pets who call your winery home!).
4) Order medal stickers for your bottles and use them in your pictures so the story connects and has an effect. When you post a picture of a medal along with captions on social media, the visual proof will do the talking for you.
5) Download your medal certificate (free).
6) Download your shelf talkers (free), professional tasting notes, and any updates from the organizer about statistics, data, and details showing the judging process.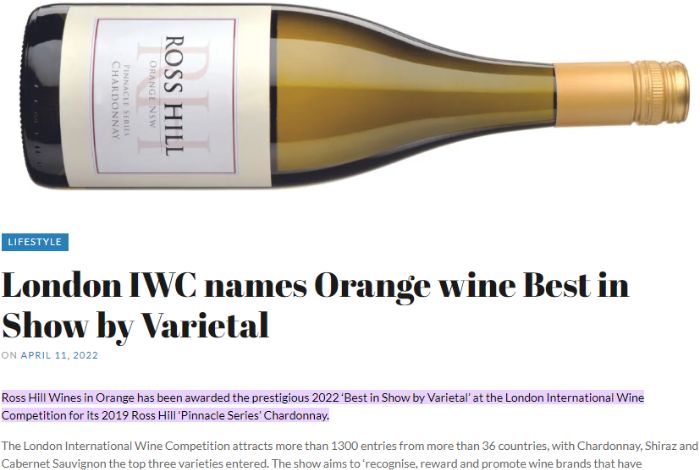 "What?! It says.... it can't... can it?! Ross Hill Pinnacle Series Chardonnay awarded 'Best in Show Chardonnay" says Ross Hill Wines, Australia." A great example of PR execution is by Ross Hill Wines. Image source Drinks Digest.
Next comes 'the work'.
1) Make a database of press people. Start locally, then expand to regional, national, and markets where your wines are selling.
Writing unique stories per type of platform is pivotal in getting your stories picked up and published, like this one.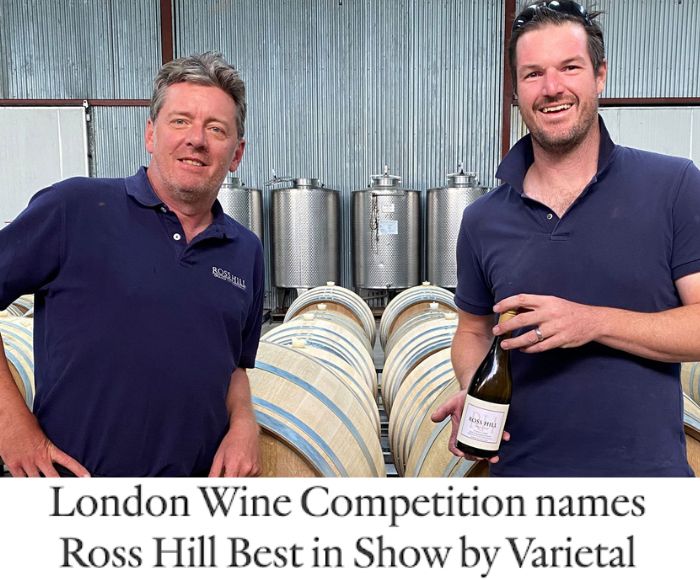 2) Make a database of your retail, distributors, and import partners.
3) Make a database of your potential customers.
4) Send out the exciting news as a Press Release to each of them contextually with the images you have taken of your product along with their medal stickers and medal certificate.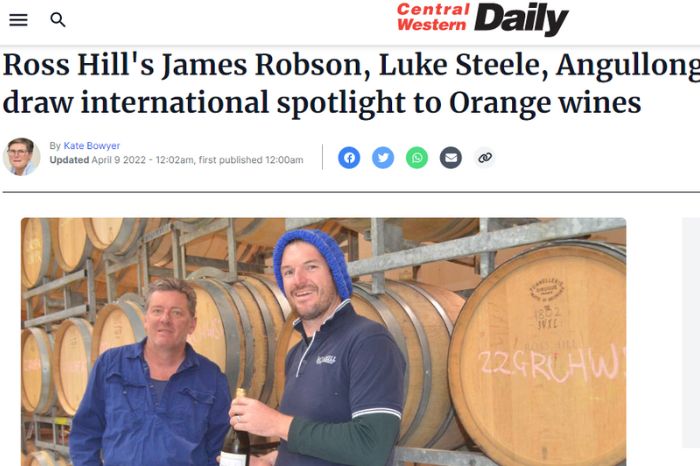 It is important to focus on a regional story. This story was about wine from the Orange region in Australia that won, which piqued the interest of local newspapers.
Upload the Press Release on your own website.
Offer to add shelf talkers for your bottles at retail stores.
Use professionally written tasting notes for your sales material.
Share news of your win on all your social media channels.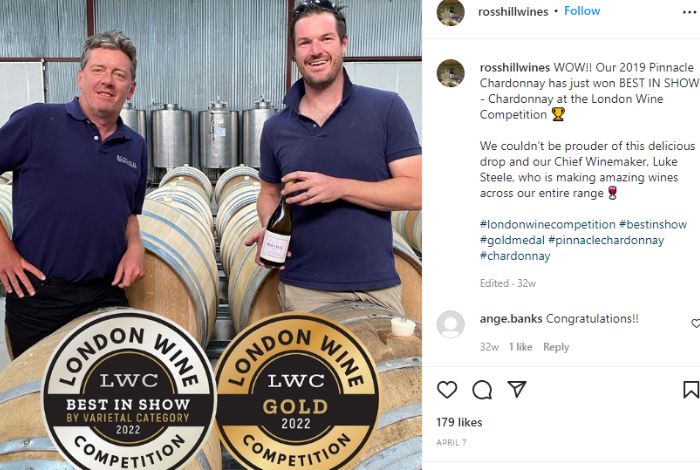 Hold tastings at retail outlets displaying your winning bottles.
Your excitement should be passed down to your team. This will bring a surge in the team's energy and enthusiasm in marketing your wine and boost the brand's selling potential.
One of Ross Hill Wines' bottleshop customers published a feature about their win helping them sell more stock.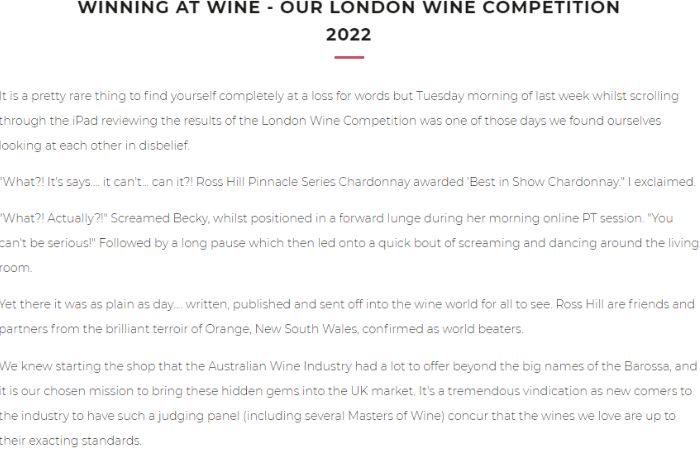 It's thrilling to win a medal from the London Wine Competition but what you do with the win, spells out the impact of it. And, how soon you put your win to work.
Take the steps we have outlined above. The diligence and effort with which you spread the word about your win and your winning product will determine whether your shiny new medal helps you make a ripple or a big wave like Ross Hill Wines!