Habla Nº22 Wins Best Value Award At The 2021 London Wine Competition
14/04/2021
Habla Nº22, Vintage 2016, made by Bodegas HABLA, Spain is the Best Wine By Value at the 2021 London Wine Competition.
Spanish Tempranillo, Habla Nº22 scored 95 points at the 2021 London Wine Competition and the top value score making it the best value for money wine in the world.

Judge Christopher Delalonde, a Master Sommelier described the wine as "ripe, dark fruit, savoury notes, spices, tar. Forward, ripe and bodied but juicy and nervous. Great fruit drive on mid-palate, crushed dark fruit/spices and grilled meat tunes. Good balance with smooth tannic structure keeping the frame. Long finish on jammed dark fruit and touch of heat -Modern."
This year's competition saw entries from more than 36 countries. 135 different types of grape varietals were entered with the top three being Shiraz, Cabernet Sauvignon and Chardonnay.
The top countries to enter were Australia, Italy, Spain, France, Portugal, United States and Moldova. The biggest increase in wines was seen from Moldova.
The judges at the London Wine Competition include the world's leading trade buyers, Master Sommeliers and Master's of Wine. The competition prides itself on thinking and acting like the consumers that are going to end up buying the wines that win the top awards in the event. It is why from the day it was founded the competition has constantly been looking to listen and adapt its offerings so that it is giving producers, suppliers and importers clear and compelling reasons to enter their wines.
Here are the top winners of the 2021 London Wine Competition.
These wines won the Best Wines by Country award:
Australia - Levrier by Jo Irvine 2015 Anubis Cabernet Sauvignon
United States - Silverado Vineyards Estate Grown Cabernet Sauvignon
France - Champagne Philippe Glavier - Folie d'Cramant
Spain - Habla Nº22
Italy - 1924 Prosecco
Portugal - Quinta do Gradil 1492
New Zealand - Yealands Reserve Sauvignon Blanc
Greece - Nykteri
Austria - Hafner Kashmir
South Africa - Du Toitskloof Old Vine Sauvignon Blanc
Moldova, Republic of- Rose De Purcari Sapiens
Georgia -Château Mukhrani Qvevri 2017
These are the awards for the Best wines by varietal:
Cabernet Sauvignon- Levrier by Jo Irvine 2015 Anubis Cabernet Sauvignon, Australia
Shiraz - Mr Riggs 2014 The Chap, Australia
Tempranillo - Habla Nº22, Spain
Pinot noir - Clyde Park 2020 Single Block F College Pinot Noir, Australia
Zinfandel - Twisted Cedar Zinfandel, United States
Sauvignon blanc - Yealands Reserve Sauvignon Blanc, New Zealand
Riesling - 2018er Dürkheimer Michelsberg GG Riesling trocken
View the full list of results here.
About London Wine Competition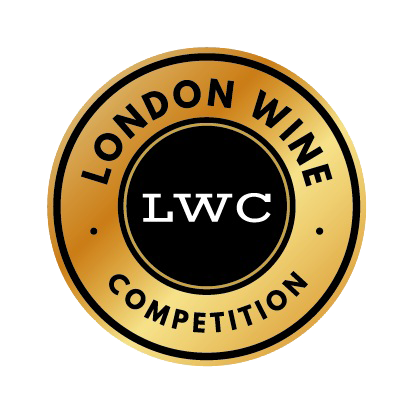 The London Wine Competition is an international wine competition organized by Beverage Trade Network. The competition looks to recognise, reward and help promote wine brands that have successfully been created to identify with and target a specific wine drinker profile. The competition recognizes that for any wine brand to earn its place on a retailer's shelf or a restaurant's wine list - and then vitally stay there - they need to be marketable and consumer-driven and not just produced in the general hope it can find enough people willing to sell and buy it. Learn more at www.londonwinecompetition.com.
Enter your brands now to save with early bird pricing and ship your samples later. Give a boost to your brand globally.