Ca'del Grevino Wins the Title - Best in Show Wine
25/12/2017
The London Wine Competition 2018 that took place on March 8-9 in London, has announced the winners after judging all the wines for their quality, value for money and their packaging. All the winning wines are certainly marketable and consumer driven and not just produced in the general hope it can find enough people willing to sell and buy it.
The "BEST IN SHOW WINE (BY VARIETAL)" title is given to Ca'del Grevino by London Wine Competition 2018 which took place in London on March 8-9.
Read more about the competition.
The best from all the varieties submitted by Ca'del Grevino was Grevino Pinot Noir.
$125.00
Pinot Noir is one of the most difficult grapes to cultivate; it requires thoroughness, hard-work and skills in the vineyard.
Tasting Notes:
It has dark rich garnet color and notes of ripe raspberry and cherry co-mingle with toasty oak. These delicious flavors contributed by the French Oak barrel aging for more than 12 months, give wine structure and creamy vanilla tones on the palate.
Wine maker:

Vineyard:

Ca' Del Grevino Estate

Varietal:

100% Pinot Noir

Clone 115, 667, 777

Appellation:

Santa Maria Valley

Soil type:

Sandy Loam

Barrel aging:

100% New French Oak

Alcohol:

14.5%

RS:

No Residual Sugar

PH:

3.52

ML:

100%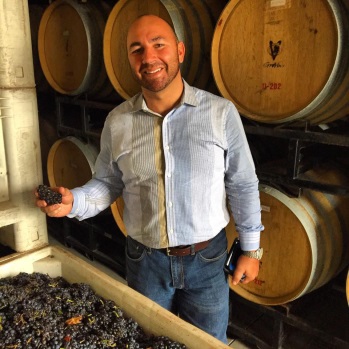 David Addamo is not only a winemaker but also a viticulturist. He spends a lot of his time working with vineyard managers to produce quality level fruit for the world class wine. And in order to achieve this high standard quality, they use properly grown, cropped, evenly ripened, handpicked and hand-sorted grapes.
Check their Exclusive Wine Club Membership.
Enter your brands now to save with early bird pricing and ship your samples later. Give a boost to your brand globally.