Early Deadline
December 20, 2023
Enter Now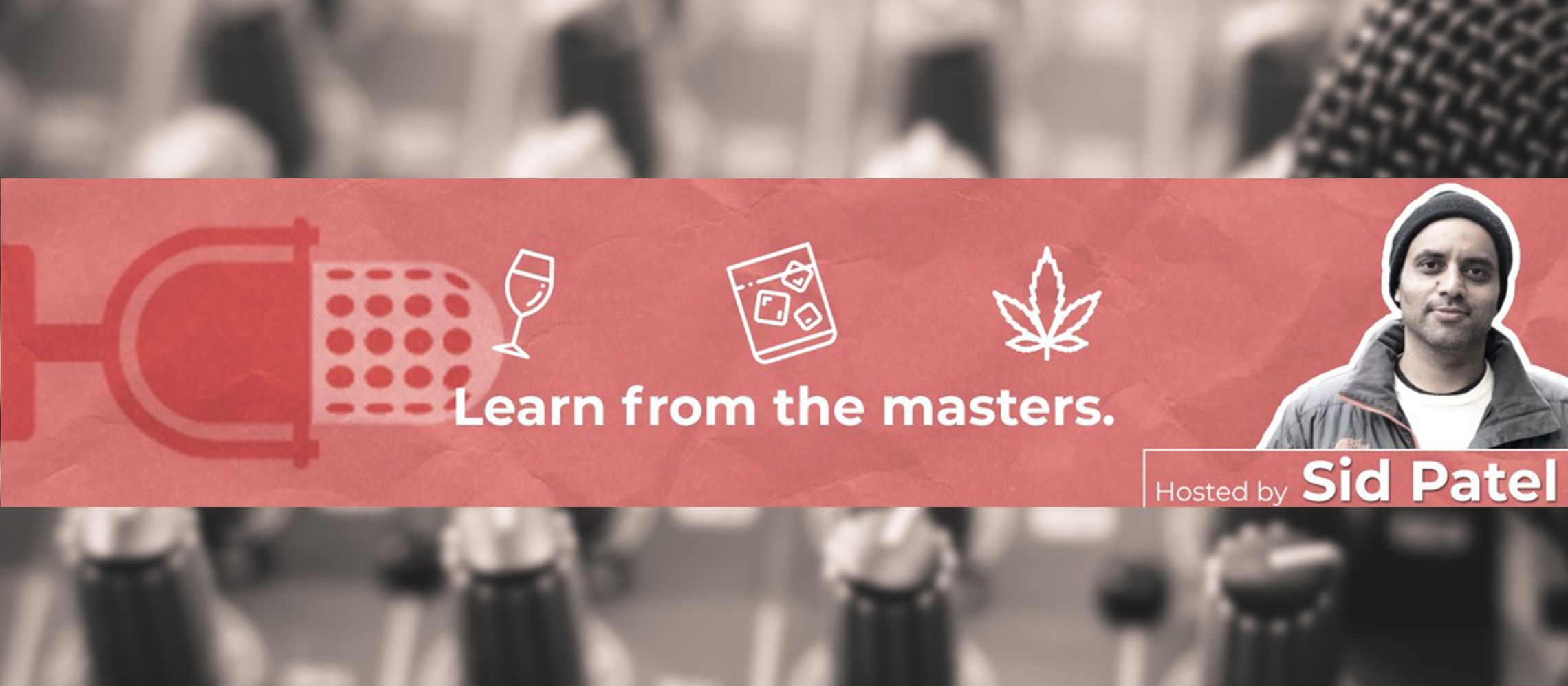 BTN Launches New Podcast: The Wine, Whiskey and Weed Show
Beverage Trade Network launches The Wine, Whiskey and Weed Show. The drinks industry's leading podcast to listen to this year.
With some of the world's leading trade shows and competitions, Beverage Trade Network (BTN) has been successful in gathering experts, spreading knowledge and unlocking doors across the alco-bev and cannabis industry. Taking the same approach, BTN has stepped up and launched a new podcast: The Wine, Whiskey and Weed Show.
The Wine, Whiskey and Weed Show is where Beverage Trade Network calls business practitioners to share their actionable insights, tips and hacks to grow your weed, wine, and spirits business. Here, what 'business practitioners' means is the entrepreneurs, brand owners, founders, and other industry experts who have started their business from scratch or have worked to turn an idea into a success story.
The podcast is hosted by Sid Patel, Founder and CEO of Beverage Trade Network. Sid has been in the wine and spirits industry for over 16 years. He founded his own wine company with brands from Australia, Argentina, Chile, France, New Zealand, Spain, and South Africa. His first brand, 'Friday Monkey' was sourced from the Riverina region of New South Wales. Having sold his brands in the USA to both independent retailers and national chains, small distributors to the nation's largest distributors, he brings immense experience in building a brand from the ground-up.
"The whole idea behind the podcast was to bring in real practitioners who have built their business, to give you actionable insights from real practitioners who have done it, that you can apply to your business on a daily business," said Sid Patel.
The Wine, Whiskey and Weed Show was birthed to give value to those looking to enter the alco-bev or cannabis industry or expand their already existing business. Experts from across the industry sit down with Sid each week, share their experiences and dish out some super tactical advice, tips, and tricks for listeners.
The podcast brings in guests such as:
And many more…
---
Check out all episodes of The Wine, Whiskey and Weed Show here.
---
"As BTN chats with global hot leaders in markets like USA, China, and the UK, this was a perfect way to bring their experience to you" added Ankita Okate, Global Growth Communications Head at Beverage Trade Network.
The Wine, Whiskey and Weed Show releases episodes every Friday, filled with tips, tricks, and advice from industry leaders. It's a drinks business podcast you cannot afford to miss out on.
---
Check out all episodes of The Wine, Whiskey and Weed Show here.
---
About Beverage Trade Network
Beverage Trade Network is the world's leading B2B beverage networking & media platform, creating global platforms & marketplace for the drinks & cannabis industry to learn, network & grow. Along with IBWSS UK, IBWSS SF, and IBWSS Shanghai, BTN also organizes other trade shows such as Cannabis Food Show & Cannabis Drinks Expo in both San Francisco and Chicago and USA Trade Tasting in New York. The platform also shines the light on wines, beers, and spirits, by bringing them in front of trade buyers through their competitions like Sommelier's Choice Awards, Bartender's Spirits Awards, London Wine Competition, London Spirits Competition, and London Beer Competition.
To know more, visit www.beveragetradenetwork.com