2023 Winners
London.
March 20 & 21
Announced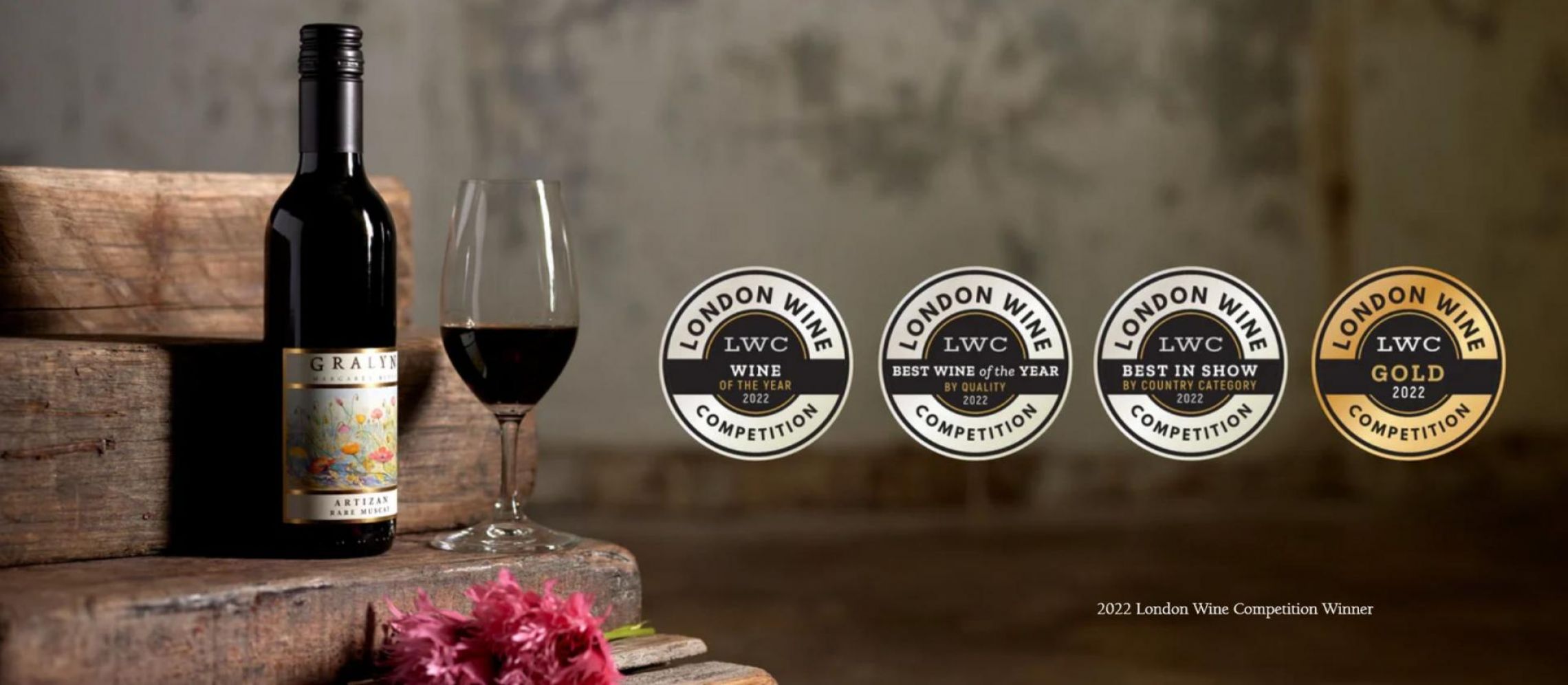 Australia's Gralyn Estate produces WINE OF THE YEAR 2022
The Artizan Rare Muscat has won hearts, and medals at the 2022 London Wine Competitions.
Of the 1300 entries submitted from more than 36 countries, an esteemed panel of judges including sommeliers, Master of Wines and Wine Buyers have unanimously found Gralyn Estate's Artizan Rare Muscat to be the highest scoring wine.
It won a whopping 97 points, making it a Gold Medal Winner, and the WINE OF THE YEAR 2022.
Alongside the 2 prestigious medals, it also won Best Wine by Quality, and Wine of the Year by Country (Australia) award.
Gralyn Estate Artizan Rare Muscat is a limited release, matured in old oak casks. Everything about this wine is exquisite — from flavour to label. It is rich and sports intense flavours of raisin and toffee. A consistent trophy winner, this luscious fortified dessert wine is predominantly muscat - vibrant, deep amber-brown with a green rim. Aptly labelled, this limited release has the stamp of a true Artizan – hand crafted and unique.
This exquisiteness also reflects in the intricate label which is an original artwork by Merilyn Hutton.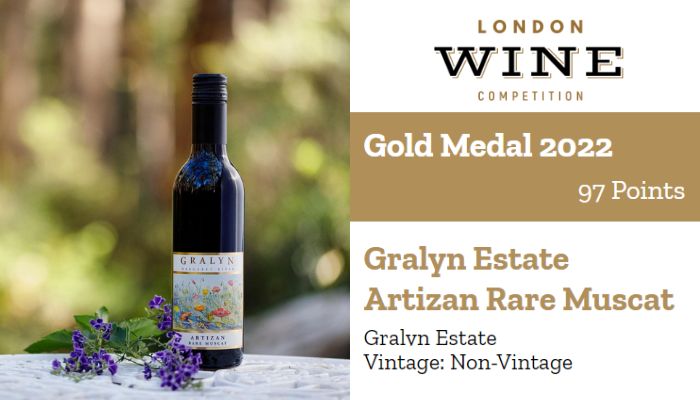 Image Source : Gralyn Estate
What to expect?
Rich, dense character with good acidity and pronounced aromas of toffee, raisins, candied fruit, chocolate, mocha and dates. Generous palate with notes of toast, caramel and raisins and a complex long finish.
What is special?
This wine, along with other barrel aged fortifieds are produced using a Solera System. A Solera is a process for ageing wine by fractional blending in such a way that the finished product is a blend of ages. Blending and freshening plays a key role in producing a beautifully balanced wine. The solera in the Artizan Rare Muscat dates back 40+ years.
[[relatedPurchasesItems-38]]
Other wine varietals produced by Gralyn Estate include :
Chardonnay Varietal Wine Styles
Fortified Styles
Shiraz and Cabernet Sauvignon Varietal Wine Styles
Museum Wines
Established in 1975 by Merilyn and Graham Hutton, Gralyn Estate was one of the first names in Margaret River wine. Now under the stewardship of their daughter Annette Baxter and husband Scott, they act as viticulturists and winemakers, continuing Gralyn Estate's decades long journey, producing premium wine and fortifieds from non-irrigated, mature vines.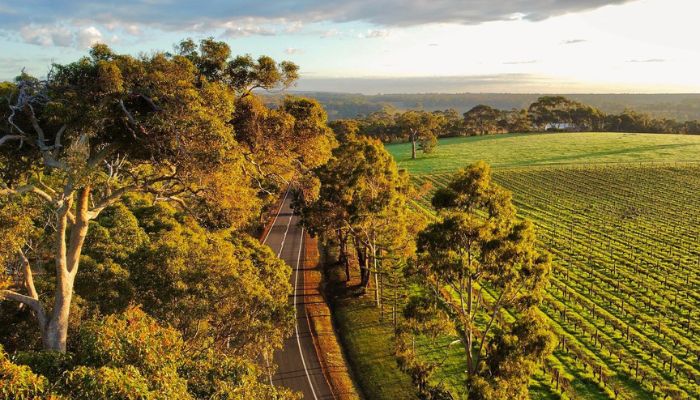 Image Source : Gralyn Estate
Wines are exclusively available at Gralyn Estate's landmark cellar door situated on Caves Road in Wilyabrup. Open daily for tastings, sales and bespoke experiences.
To see more award winning wines, head here.
The London Wine Competition is the UK-based international wine competition that looks to recognise, reward and help promote wine brands. The wines are judged on their quality, their value for money, and what they look like.
Written by Stuti Khetan, Beverage Trade Network