3 More Master of Wines Join the London Wine Competition as Judges
2019 London Wine Competition welcomes 3 new judges.
We are glad to have Madeleine Stenwreth, Rebecca Gibb and Demetri Walters to join judge's panel at 2019 London Wine Competition. Only the top level wine buyers with current direct buying responsibilities are going to be the judges of this competition. The list will be drawn from leading retail chains, distributors, wholesalers and on-trade groups.
Get to know more about these new judges of LWC in the list below.
Madeleine Stenwreth MW
Madeleine Stenwreth is a Master of Wine and an international wine consultant based in Sweden. She consults to high profile wine producers on product development, inspires and challenges winemakers on blending and quality & style strategy. She also acts as an advisor and educator for their export managers, sales and marketing teams, including their key clients.
Madeleine is an appreciated coach, mentor, advisor and competence-booster for trade professionals such as brand managers and on-trade sales teams at leading importing companies across the Nordic market, challenging them through inspirational & educational benchmark tastings.
She is a speaker at seminars, holds master-classes for generic wine marketing bodies and trade organizations as well as lecturing at various educational institutes for sommeliers and WSET Diploma students. She is also involved in education at the Institute of Masters of Wine (IMW).
Rebecca Gibb MW
Rebecca Gibb was born and raised in north-east England but the local steelworks and coal mining industry was on its knees so wine journalism seemed like a better way of earning a living to her.
After winning the UK's Young Wine Writer of the Year in 2006, she joined UK wine trade magazine, Harpers. As a freelancer, she contributed to prestigious titles including Decanter, Wine Business International, Imbibe, Food & Travel and Sommelier Journal, and was named the Louis Roederer International Wine Writer Awards' inaugural Emerging Writer of the Year. From 2012 until 2015, she was the editor of Wine-Searcher. Within 18 months of launching the editorial side of Wine-Searcher, it was shortlisted for Wine Website of the Year in the 2013 Louis Roederer Awards. She is also one of only 353 Masters of Wine in the world. She graduated top of her class in 2015 and was also named the Bollinger Medal winner for outstanding tasting ability.
Demetri Walters MW
Demetri Walters MW is a wine educator and presenter with many years of experience selling wine, running wine schools and hosting corporate and private wine tasting events to groups of all sizes. As Wine Educator & Presenter for the prestigious Berry Bros. & Rudd, Demetri's approach to presenting wine is amusing, accessible and entertaining.
He is an expert at leading wine tasting events, conducting private wine tuition, providing specialist presentations at third party Wine Fairs and Master of Wine Educational Seminars, and is an international wine judge. Demetri also operates product training, WSET education and wine list advice to the restaurant and hotel trade. His remit is international and involves teaching wine students, private clients, on-trade customers (restaurant teams, sommeliers and corporate wholesale customers) and distributors all over the world, including in Abu Dhabi, Cyprus, Dubai, Japan and Hong Kong. Demetri was made a Master of Wine in 2013, his thesis for which brought him back to his formative interest in Cypriot wine.
About London Wine Competition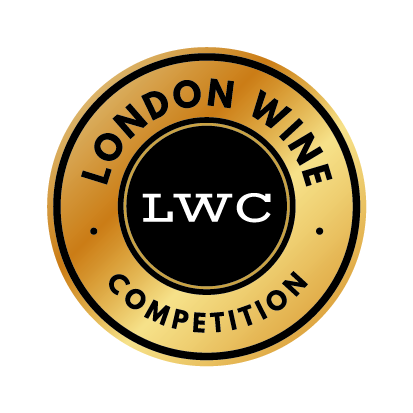 The London Wine Competition recognizes, rewards and help promote wine brands that have successfully been created to identify with and target a specific wine drinker. It rates the brands based on three important criteria: Quality, Value For Money & Packaging. The event is organized by Beverage Trade Network (BTN), the leading online platform dedicated to connecting the global beverage industry.
Enter Your Wines Today and Get Rated By Quality, Value and Package. Submissions Deadline: 20 February 2019.
Enter your brands now to save with early bird pricing and ship your samples later. Give a boost to your brand globally.