2017 The Dead Arm From Australia Crowned Wine Of The Year
28/07/2020
d'Arenberg's 2017 The Dead Arm grabs 'Wine of the Year' along with 4 other medals
2017 The Dead Arm is created by d'Arenberg in Australia. This 2017 Shiraz Magnum shone at the London Wine Competition held on July 8, 2020, by winning 'Wine Of The Year' along with a Gold medal, 'Best in Show by Country,' 'Best in Show By Varietal,' and 'Best Wine By Quality'
This 2017 The Dead Arm Shiraz Magnum is totally brooding & alluring. It contains plum, blackberry, liquorice, and spice entwined with a raft of dark, earthy notes.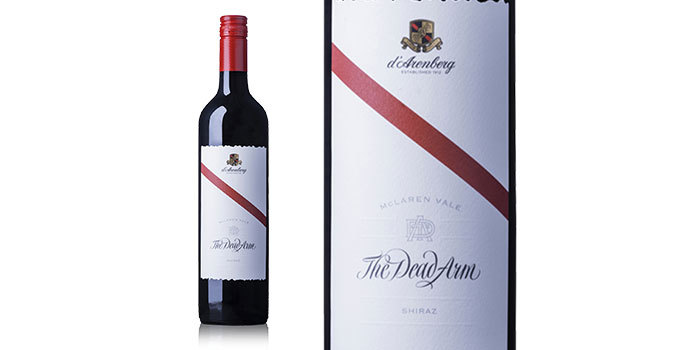 You might think where did this 2017 Shiraz Magnum get its name from. Dead Arm. So, Dead Arm is a vine disease caused by the fungus Eutypa Lata that randomly affects vineyards all over the world. One half of an 'arm' of the vine slowly becomes reduced to deadwood. That side may be lifeless and brittle, but the grapes on the other side display amazing intensity. Isn't that interesting?
2017 The Dead Arm Shiraz Magnum will have you second-guessing as it skips between red fruits and lifted spice notes on the one hand to more brooding, dark, ashen, earthy aromas on the other. The seasonal conditions are even more evident on the palate where flavor, tannin, and acid are in perfect balance. There is an impressive amount of concentration in this wine but at the same time, it feels somewhat more restrained compared to other Dead Arm vintages.
Particularly when we look at the tannin profile which is a relatively fine example for this wine. The benefit of all of this of course is that it is immediately drinkable upon release. Don't be fooled by its approachability however, The Dead Arm Shiraz 2017 also shows all the hallmarks of a classic McLaren Vale Shiraz that will see it age gracefully for 15 plus years.
While creating 2017 The Dead Arm Shiraz Magnum, small batches of grapes are gently crushed and then transferred to five tonnes headed down open fermenters. These batches remain separate until final blending. Foot treading is undertaken two-thirds of the way through fermentation. The wine is then basket pressed and transferred to a mixture of new and used French oak barriques to complete fermentation. The barrel ferments are aged on lees, there is no racking until final blending and no fining or filtration.
2020 London Wine Competition Results are live. Click here to check out
Enter your brands now to save with early bird pricing and ship your samples later. Give a boost to your brand globally.