2016 Knights Bridge Estate Cabernet Sauvignon Grabs A Gold
11/08/2020
Knights Bridge Winery's 2016 Cabernet Sauvignon from the USA shines at the 2020 London Wine Competition.
2016 Knights Bridge Estate Cabernet Sauvignon by Knights Bridge Winery from the United States won a Gold medal at the London Wine Competition held on July 7, 2020.
Knights Bridge Winery's 2016 Knights Bridge Estate Cabernet Sauvignon has compelling aromas of blueberry, star anise and cacao, along with subtle hints of sweet French oak and Asian spice.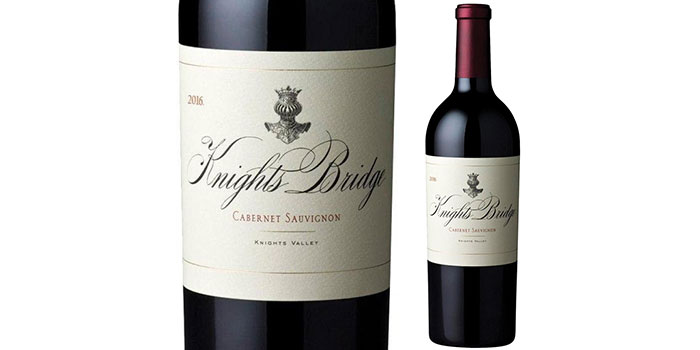 In 2006, several close-knit family members discovered 50 acres of hillside vineyards in Knights Valley, the perfect spot to produce exceptional Sauvignon Blanc, Chardonnay and Cabernet Sauvignon.
Knights Bridge vineyard, owned by Jim Bailey is situated on the pristine west side of Knights Valley, the warmest appellation in Sonoma County. It was here that the family decided to create Knights Bridge Winery with the singular goal of producing world-class wines. Joining on their quest is a group of talented professionals, all striving together in the pursuit of excellence from sustainable farming methods and small lot wine production to unique tasting experiences.
Knights Bridge Winery is guided by a deep respect for nature, a passion for fine wines, and a dedication to family and friends.
2020 London Wine Competition Results are live. Click here to check out
Enter your brands now to save with early bird pricing and ship your samples later. Give a boost to your brand globally.