2023 Winners
London.
March 20 & 21
Announced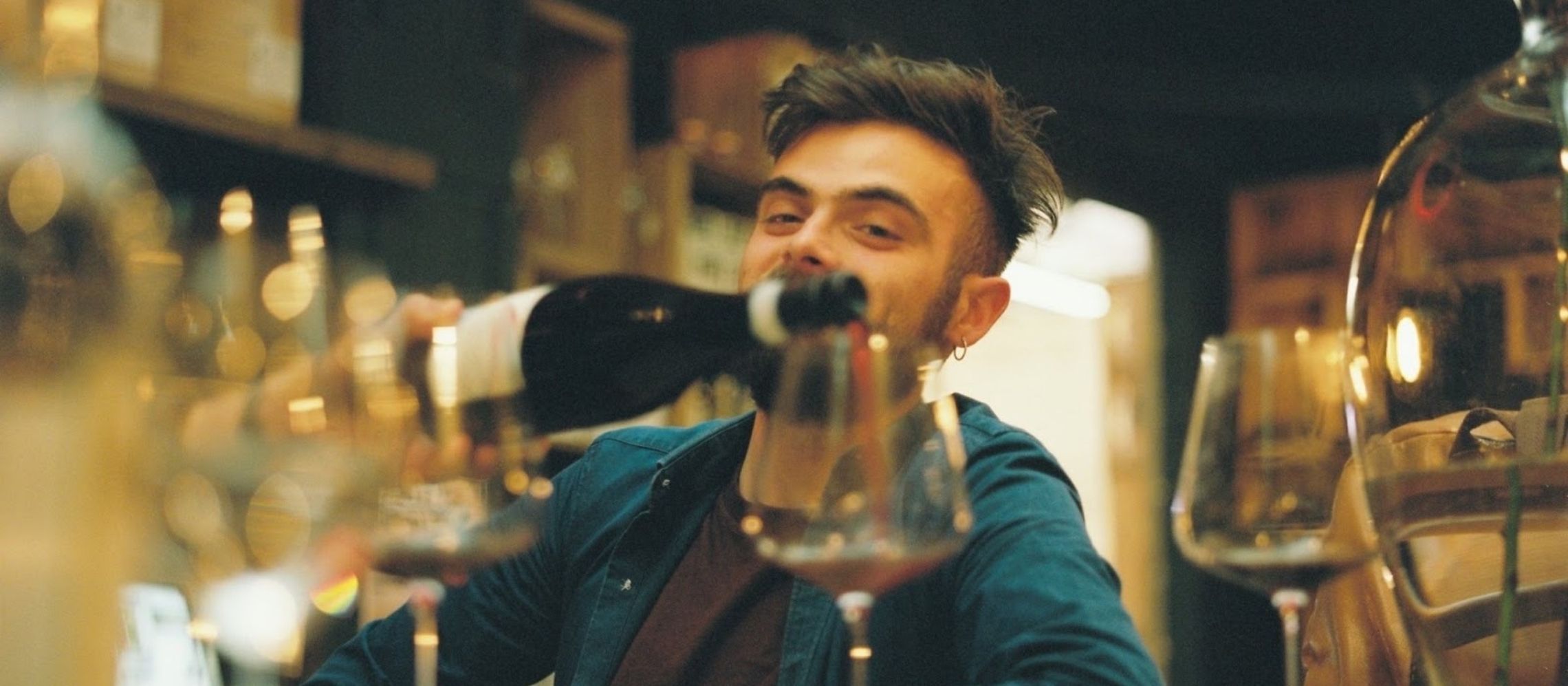 The Somm's Personality writes the Wine List
Luigi Coco believes that a somm's favourites should also drop into a wine list so it has a bit of their personality along with the other factors needed to create a great list.
Your current place of work?
Tell us more about yourself
I'm a Sicilian coming from Sciacca, a beautiful town by the sea, on the southwest part of the island.
When I was 20, I decided to pack my bags and fly away for a new adventure. My first experience in the UK was in Edinburgh, working for 'The Balmoral Hotel' within the Rocco Forte Hotels.
[[relatedPurchasesItems-22]]
In 2014, I went to London and fell in love straight away with the city (who doesn't!?). I have spent the past 7 years here.
At the beginning it wasn't easy at all. After sending many CVs, Chiltern Firehouse by André Balazs hired me (at that time it was the biggest hospitality opening in London).
My employment at the Firehouse lasted for almost 6 years, giving me the opportunity to grow as a sommelier achieving level 2 and 3 of the WSET, travelling through Europe and USA to the most prestigious wineries, deepening my knowledge on wine and working with the bests sommeliers in the city.
In 2019 a new door opened for me, accepting the role of Head Sommelier at Allegra Restaurant in Stratford, by Manhattan Loft Garden, where I wrote my very first wine list in London.
Why did you want to become a sommelier?
Well, to be honest, I never planned to become a sommelier. Actually, I never planned to work in Hospitality at all!
Everything started at The Firehouse. The first time for me working with a team of five sommeliers, while I was watching them from the corner of the room, taking beautiful bottles that I had never seen, the only thing I could think of was: 'I want to be like them!', running around the floor, making people happy talking about wine, challenging themselves with knowledge, tasting constantly and working with a wine list of around 400 bins from all around the world. I was going to the bin collecting empty bottles just to look at the labels.
A life-changing moment for me was when one of the sommeliers came to me with a taste of the Riesling Smaragd Ried Loibenberg Knoll 2013, an explosion of flavour in my mouth, and that was love!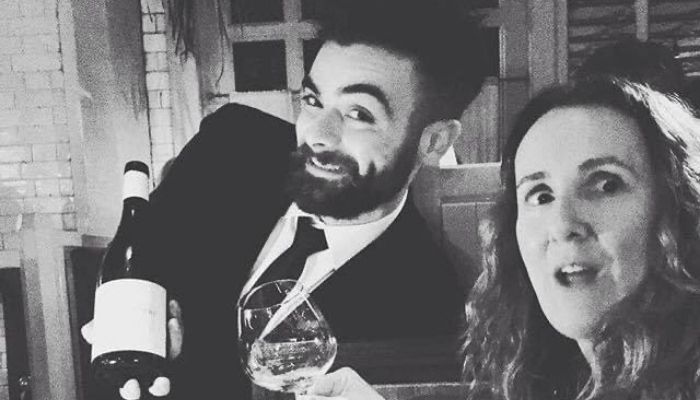 Luigi Coco, Head Sommelier
What are some of the most important skills for a sommelier to have?
Knowledge and being humble for sure is very important, but first of all, a sommelier needs to be on the floor at all times! Service is the key skill to being the best sommelier!
What do you look for when you plan to buy wine for your business?
First of all, I need to think about where my business is located, what kind of clientele it can attract. Then I start to build my list around that, looking for the best value quality wines possible; without forgetting about your personal favourites, as I think that there's always a little bit of the personality of the sommelier that writes every wine list. All of those were the questions I asked myself while I was writing the wine list for the opening of Allegra, in Stratford as the first fine dining restaurant in the area.
Your favorite places to enjoy great wine in London?
That's a tricky one because there are many places that I can choose. Passione Vino is one of them, perfect if you are looking for a good glass of vino italiano; the Laughing Heart and Sager+Wilde for their selection of natural wines; Noble Rot for a combination of classic French food and wine; last but not least Theatre of Wine, perfect if you want to buy little gems or either enjoy one of their shop tastings.
Ah and don't forget about Allegra a mix of classics and unconventional wines with the most beautiful terrace in London and amazing food!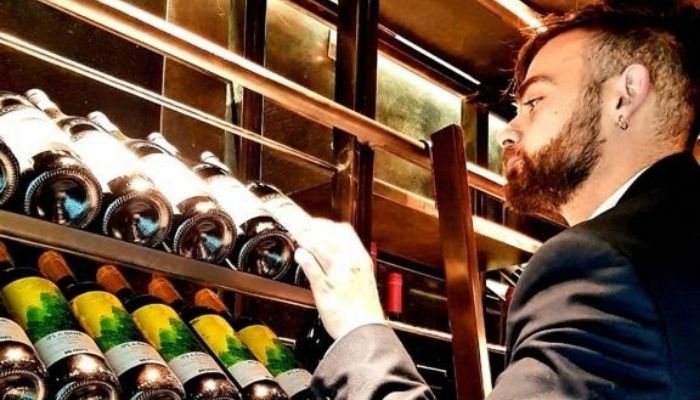 Luigi Coco perusing his bottle selection.
What is your approach to matching food and wine?
When I need to do a pairing I consider acidity, intensity of flavour, bitterness, of both wine and food. It is important to balance: the wine must not hide the food and the food must not hide the wine.
If you had to pick one red and one white wine as your personal best, which wines would they be?
Condrieu George Vernay 'Coteau de Vernon' 2017 as a white, and I really miss drinking a good bottle of Brunello Soldera.
What's the best part of your job?
There are actually two aspects that I really love. Going to tastings all the time, meeting other sommeliers in London which is very important for discovering new wines for me and for the business, and of course being on the floor during the service with my guests.
Any favorite food and wine pairing suggestions for London drinks enthusiasts?
I'd like to recommend the Lamb with mole, swede, yogurt and mint served by Patrick Powell at Allegra. There is lots going on (earthiness, sweetness) and I always enjoy that with a glass of Etna Rosso, I Custodi delle Vigne dell'Etna 2013, beautiful Nerello Mascalese blend from the volcano, showing crispy red fruits, earthy notes and balsamic hints.
What's your personal career goal? And how are you investing or planning to get there?
I'm currently enjoying my role as a head sommelier however one of my plans for the future will be studying enology to get as much knowledge as I can in terms of producing wine and who knows, it could be for my future winery.
Give us one good story that you remember of a customer and you.
I think there isn't just one good story. Their smiles are already saying everything!