2023 Winners
London.
March 20 & 21
Announced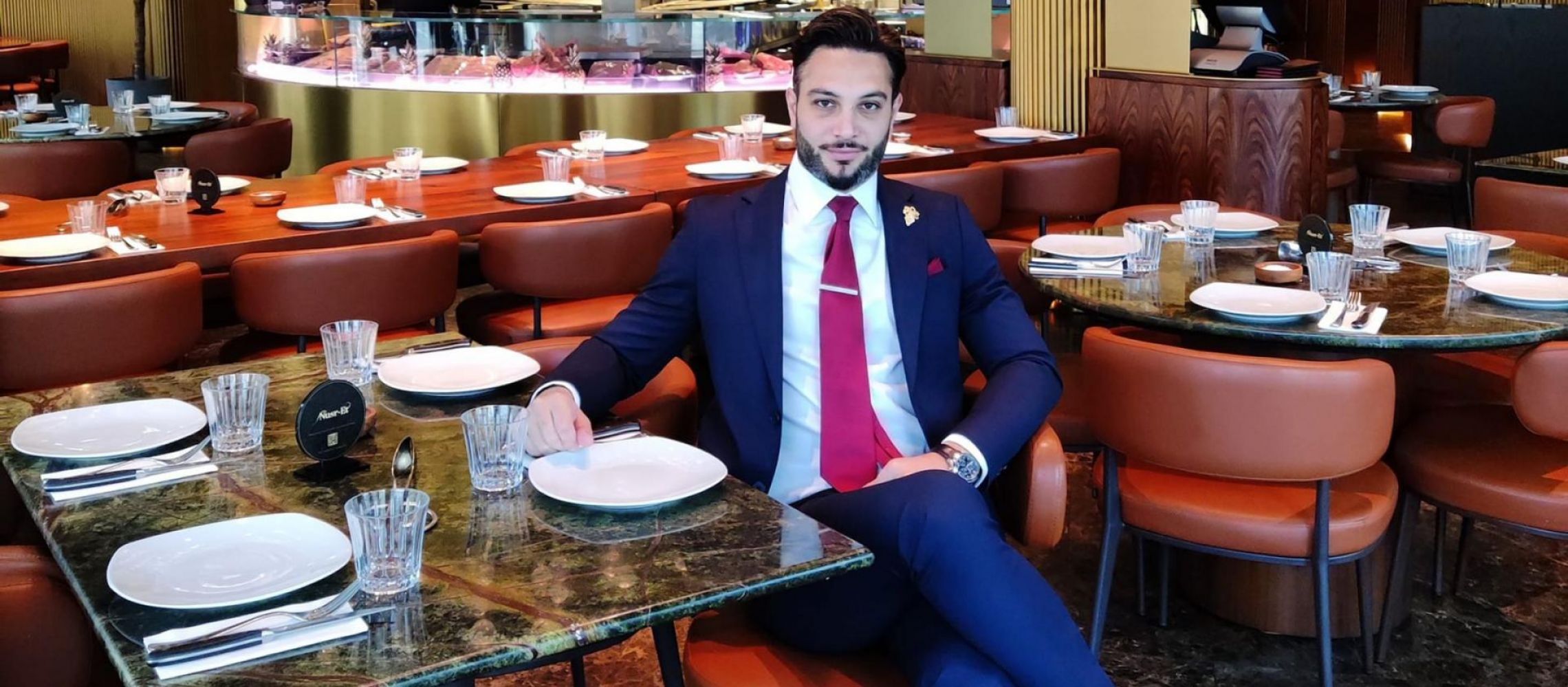 Seeing a Happy Customer Is The Best Part Of My Job, Says Antonio Polise
Every single wine bottle has a story behind it, and I am very passionate about the story.
Your current place of work
Head of wine at Koyn, and next opening Socca bistró (LSL Capital is the name of the company)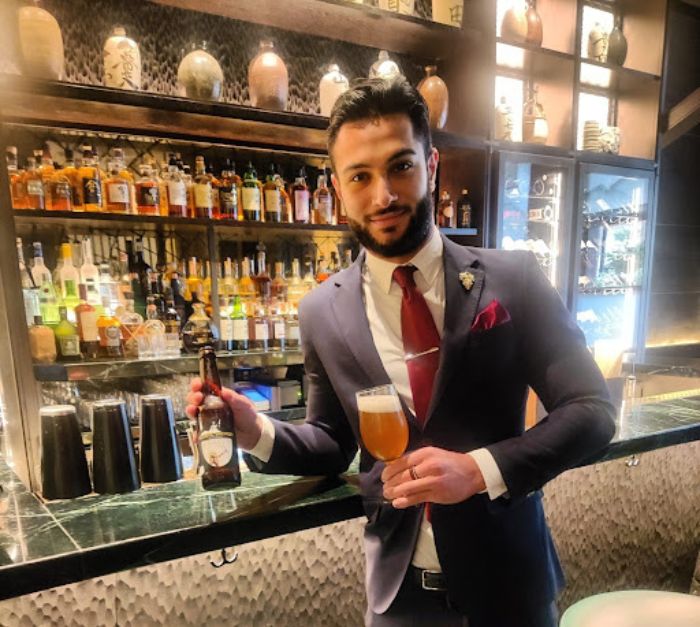 Image: Antonio Polise; Source: Facebook
Tell us about yourself
I define myself as an ambitious, and a willing guy with a strong personality, always ready to solve any problems life put me ahead of, I like to take risks when is worth it and take responsibility if my choices are wrong. I have always been taught by masters, and I want to teach to make masters. I have always thought that to make a strong man, it needs a strong team, and one of my important points to have a strong one is to trust in people giving them responsibilities, especially the youngest passionate people.
Why did you want to become a sommelier?
I became a sommelier of a personal challenge at the very beginning, my father makes wine since ever, and when I started to work with him, I understood that I really liked the wine, and the first thing I thought was to become a sommelier at a higher level and show him that I could do this job in the best places in the world, so I started to study wines, and I got my first diploma as a sommelier with AIS ( Association Italian Sommelier). Then I moved to London. For the first six months, I started as a pizza chef to learn the language, after I started as commis sommelier at the Savoy grill of Gordon Ramsay, I have been there for 4 years until the position of deputy head sommelier, I reached a lot of objectives like WSET, best Uk sommelier 16 and 17 semi-finalists. After I moved to The Square a Michelin star restaurant in Mayfair as head sommelier, my first experience as head, after a year I moved to Italy to try the experience in Italy, precisely I was working in Positano at the Sirenuse hotel for 2 seasons, then I moved again to London starting again as a head sommelier to Nusret and after six months I moved to this company.
What do I look for in a new brand before taking it into my restaurant?
Every single product there is a story behind it, and I am very passionate about the story, so the first thing that I ask every producer before listing their product is the story, then the taste and the Properties of the wine itself.
What sources do you follow to stay on top of industry trends and new launches worldwide?
I am keeping updated with the magazine Decanter, and with the contact of the suppliers, that keep me updated every day, about new things, prices, and the wine market.
Questions you would ask a customer who doesn't know anything about wine?
The easiest way I found to make understand wines to customers is to explain them in their way, I mean, explaining the wine in the most basic and known terminology so as to give them an idea of what they are going to drink.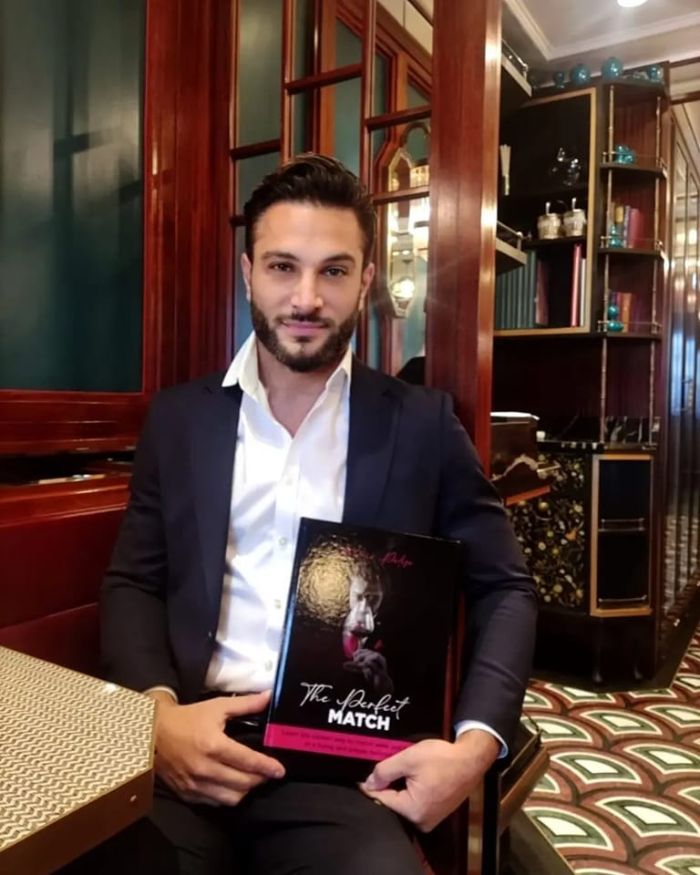 Image: Antonio Polise; Source: Facebook
Your favourite book?
The world atlas of wine by Hugh Johnson
What are some of the most important skills for a sommelier?
I think that the most important skills for a sommelier are 5: Attitude, Knowledge, Passion, Communication, and Organization. some of them you have inside others you improve during the career. On top of that, I am very focused on the elegance of a sommelier on the floor a skill very important and very hard to find, the way a sommelier moves through the tables the way approaches and communicates with the customers, the way answers the colleagues this is a skill that for me make the difference.
How I would train my new staff member in their first 7 days of them joining.
On the first day, I will try to understand the knowledge level according to the position through a general wine test. On the second day, I will see the way he is moving on the floor and see where to improve, and for the resting 5 days, I will leave him on the pass to learn the dishes and wines list.
What methods do you use to grow wine sales? Please explain with examples.
I think the first thing to improve sales is to make the customers comfortable, and to do that it needs to start from the beginning, for example, if a sommelier goes to the table after the food order is taken it will be a cold impact with the customers because until that you haven't touched the table yet, and customers don't know your face Instead, if the sommelier approaches the table first, asking for aperitif and welcoming the table, has already been creating a familiar bond, then when is time to ask about the wine it will be easy because the customers are already familiar with your face and will follow in a different way the recommendation given. So, the approach is essential to start the sales, after the recommendations there will be time to pass your passion to the customers, and there will be fundamental, because if you are upselling, customers will notice straight away, but if you are really explaining wine as you will drink it, then will be different and will make the customer trust you.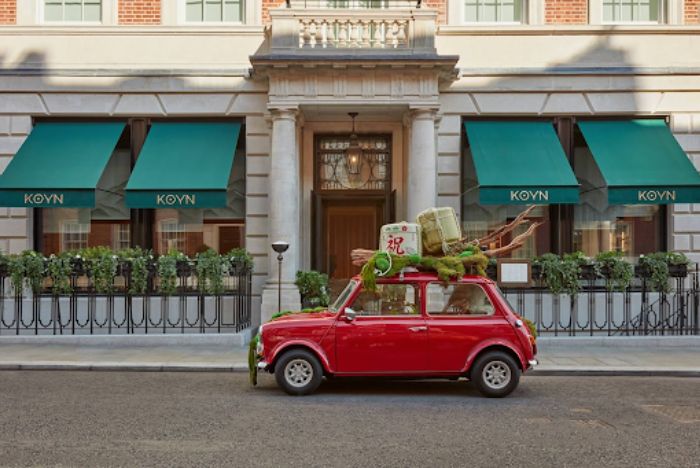 Image Source: Koyn Restaurant
What methods do you use to grow profits
the best method to grow the profits is to understand the kind of customers you got in the restaurants and try to make a wine list according to their taste, for example, is known that most people know some grapes varieties, so is important to choose the right producers and vintages to put in the list because is sure that you are going to sell them. Many times the kind of customers change during the year and that is the moment when a good head sommelier makes the right changes in the wine list to keep the profit high. to do that you need a strong knowledge of customers and wine.
How do you self-learn and improve your skills
every day in the restaurant makes me grow and learn new things, every day happen situations that make you solve them in one way or another, so every day is a challenge not just with the customers, but especially with your team.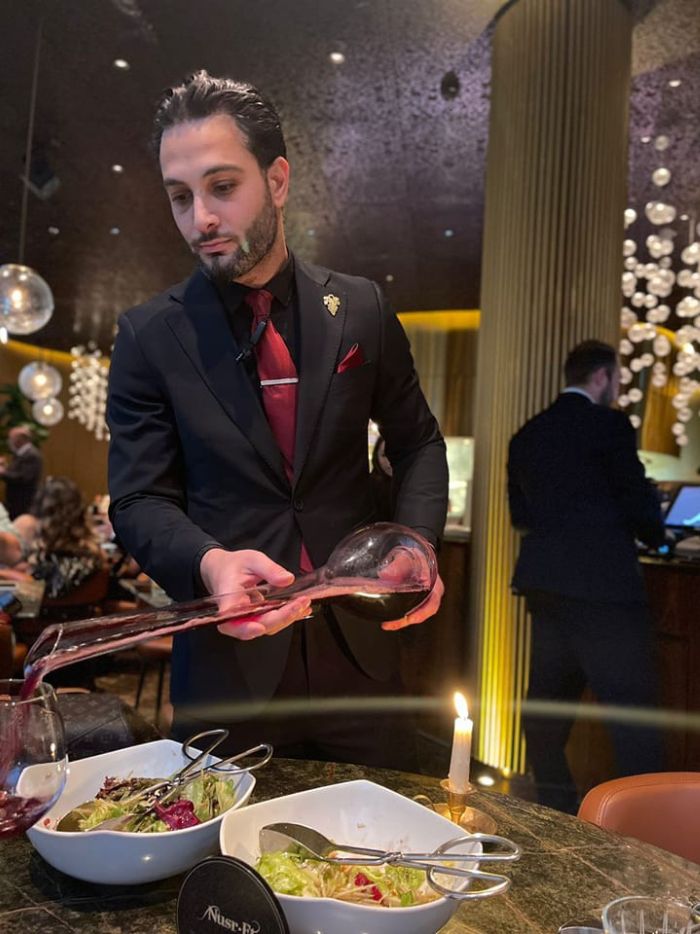 Image: Antonio Polise; Source: Facebook
What's the best part of your job?
I would say first seeing a happy customer, that enjoyed the meal with a recommendation of your wine but also seeing every day my team growing and learning from me, is something that makes me very proud.
How do you elevate the guest experience? Please give 4-5 examples and insights here.
service, food, beverage, comfortability, prices
An unforgettable wine experience for you - tell us the whole story!
traveling in champagne for sure, Champagne is my favorite wine and I travel to many countries for a wine trip, but Champagne has been the place where I really felt the wine, the landscapes, the culture the methods, every time that I go there is always like the first time.
What is the biggest faux pas that customers tend to make when ordering and drinking wine?
putting ice in the wine
[[relatedPurchasesItems-38]]
Your favourite restaurant in London right now?
I am a meat lover, so my favourite is il Macellaio
Any favourite food and wine pairing suggestions for London drinks enthusiasts?
being Italian, I will suggest something unusual so I will suggest the most famous dish classic Lasagna with a Valpolicella Ripasso, something very worth trying, I have also written a book about food and wine matching because I am very keen on this argument.
Name 3 sommeliers in the UK you like
Matteo Montrone, Vincenzo Arnese, Ronan Sayburn
What's your personal career goal? And how are you investing or planning to get there?
At moment I am in charge of 2 restaurants, and I would like to carry on with this company and grow as wine director for their next opening, moreover, I produce my own beer, a project started in Italy in 2018 and now, I have my production and sales in London, the name is Olympus Brewery, and the first beer. a golden ale called Apollo. so, a secondary objective is to grow with my beer and who knows, maybe one day will be a well-known product all over the UK, another important goal is the book that I mentioned before, The Perfect match, is my theory about food and wine matching, after schools as WSET, AIS and Court of Master Sommelier I create my own theory about this thing, so this is another objective where I would love to grow.
Give us one good story that you remember of a customer and you.
One story that has impressed in my mind, happens at the Savoy Grill of Gordon Ramsay, I was at the beginning of my career, and there was a gentleman where I sold a bottle of Sassicaia 1990, after he finished, he asked me for another bottle, then I tried to sell him a Masseto 2000, I was very keen to taste it, and I push it more than the normal, but the price was twice the one of Sassicaia, then the gentleman, felt like he was been pushed, then he made me open another Sassicaia 2000 around 600£, after that I opened, he said that was cold and finding any excuse to don't take the wine due to my pushing, then I found a bottle of Sassicaia 2000 open at the station.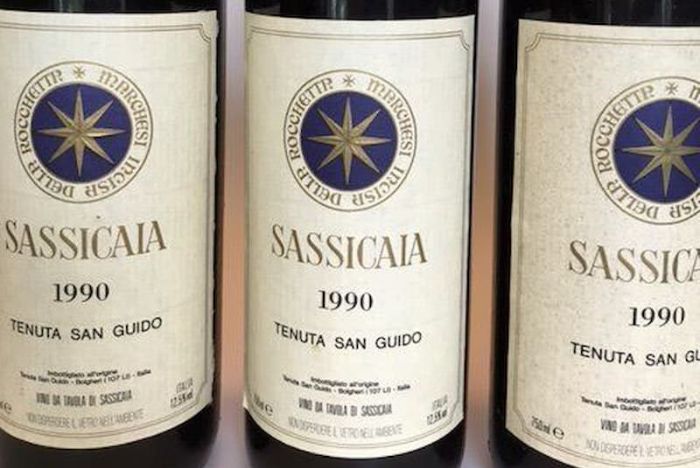 Image Source: Shopping
After an hour came to a table of 5 gentlemen who asked me for Bordeaux recommendations, I tried to explain about the Sassicaia and the Bordeaux blend in Tuscany, which they never heard about, but in the end, I convince them to change their mind and they took the bottle of Sassicaia 2000 to start, they trusted me so much that they took the Masseto as well, that was a unique experience because I made them learn about this style of wines and they were very happy, and I sold the bottle of Sassicaia I had open the hour before for a mistake of over pushing.
Header Image: Antonio Polise; Source: Facebook