Deadline
September 30, 2023
Enter Now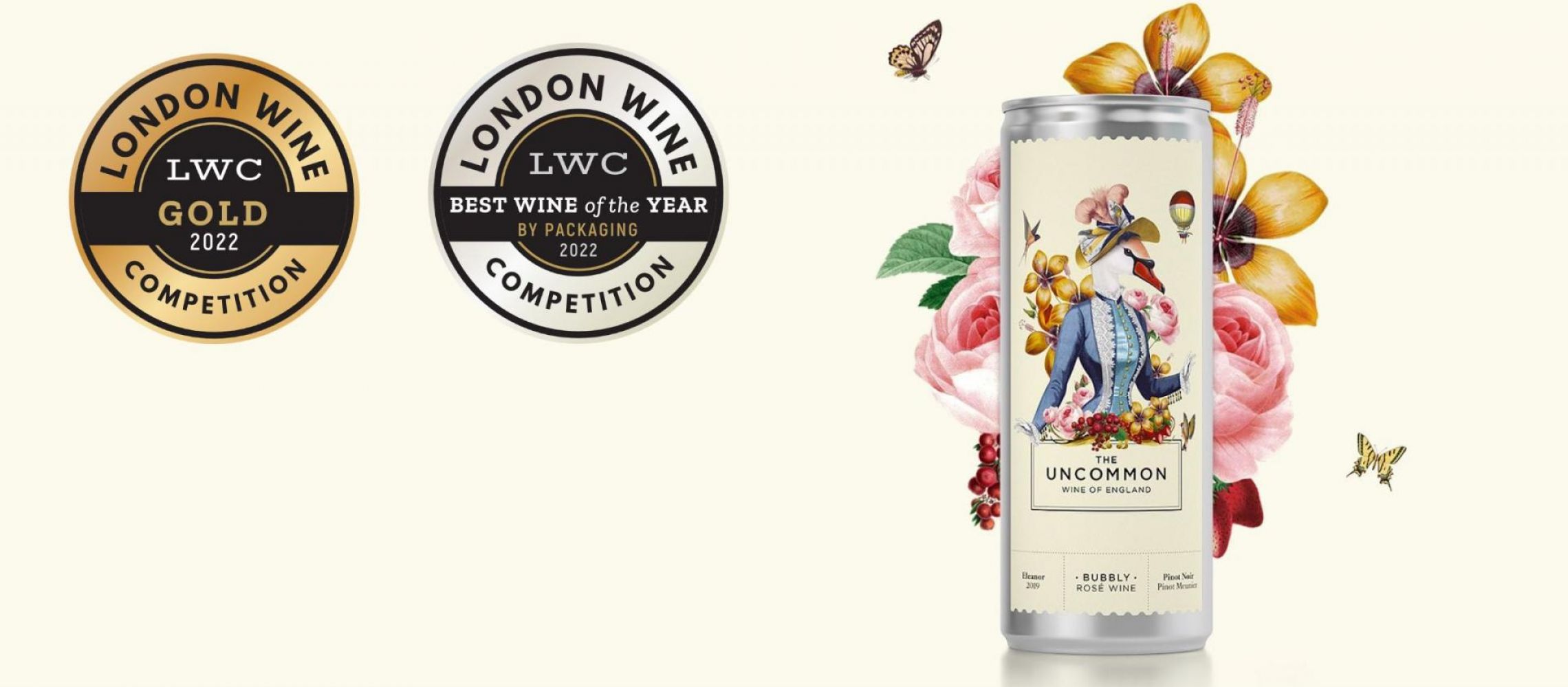 Where does the UK stand on canned wines?
Canned wines offer several benefits over traditional glass bottles, despite which they have faced criticism.
When the GERALD - BUBBLY WHITE WINE by The Uncommon won BEST WINE BY PACKAGE 2022 at the London Wine Competition, we were compelled to revisit the long-existing question - are canned wines really changing the game?
Some research indicated that -
In the UK, canned wines are becoming increasingly popular, particularly among younger consumers who are looking for convenient and portable options for enjoying wine on the go.
Canned wines offer several benefits over traditional glass bottles, including -
1) Ease of transport and reduced packaging waste.
2) A more affordable option for consumers
3) No accessories are required example: no glasses, no bottle opener
4) Quantity control since one can only hold about 2 glasses worth of wine on average
Despite this, canned wines have faced criticism in the UK, with some consumers feeling that they detract from the traditional experience of drinking wine. This perception may be changing, however, as consumers become more familiar with the convenience and affordability of canned wines.
After all, the London Wine Competition 2022 was judged by a stellar lineup of the UK's best on-premise buyers, master sommeliers, and wine experts.
Many UK wine producers have begun to embrace the trend, offering canned wines in a variety of styles, from light and refreshing whites to bold and fruity reds. There are also a number of smaller, independent producers who are leading the way in the UK canned wine market, offering unique and innovative products.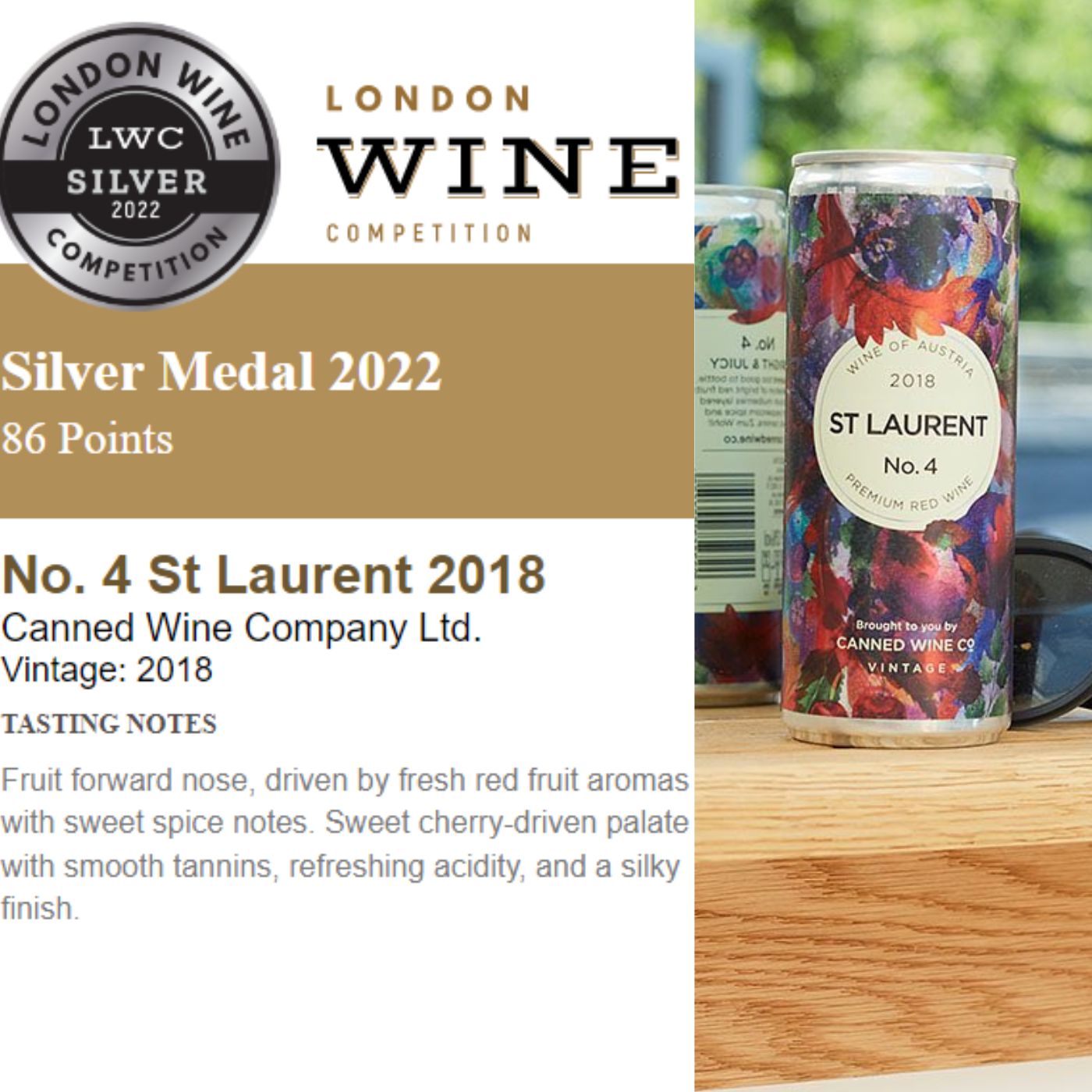 Canned Wine Company - won a silver medal for one of its best-selling wines - No. 4 StLaurent 2018.
No. 2 Viognier 2020 followed with a bronze medal too.
The judges did a blind taste test and here was the result -
"An intense aromatic dry white wine with notes of spearmint, peach stones, and yellow plums on the nose. This wine has a crisp and refreshing minerality with light unripe notes on the palate."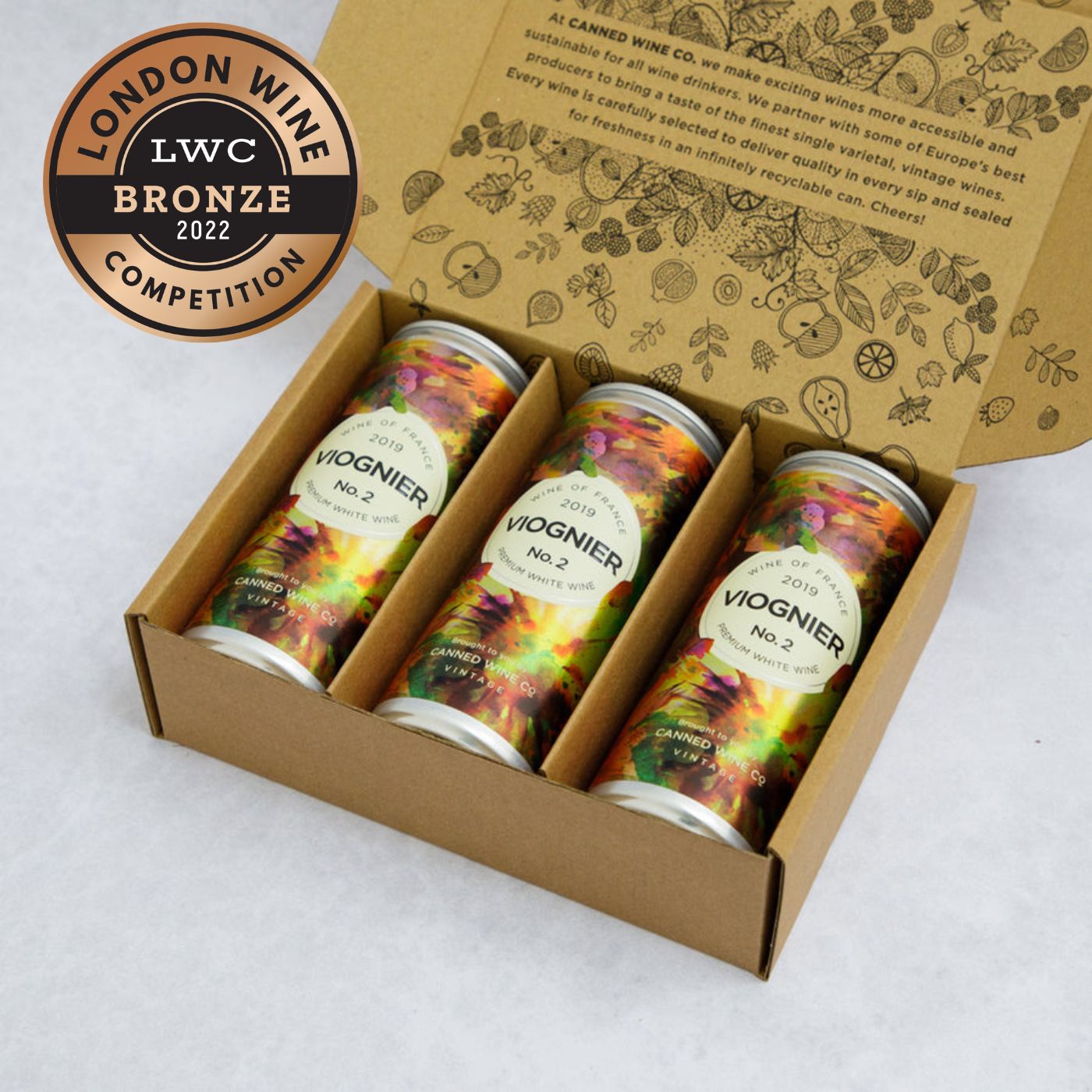 Overall, canned wines are becoming a more widely accepted option in the UK, as consumers look for convenient and affordable ways to enjoy wine.
With brands like Hun, West + Wilder, Balfour, Kiss of Wine, Copper Crew, etc, and the trend towards premiumization also taking hold, it is likely that we will see an increase in high-quality canned wines in the future.
Written by Stuti Khetan, Beverage Trade Network
The London Wine Competition is now open for submissions. Register your wines today to save BIG on super early bird pricing. Ship your samples later.