Early Deadline
December 20, 2023
Enter Now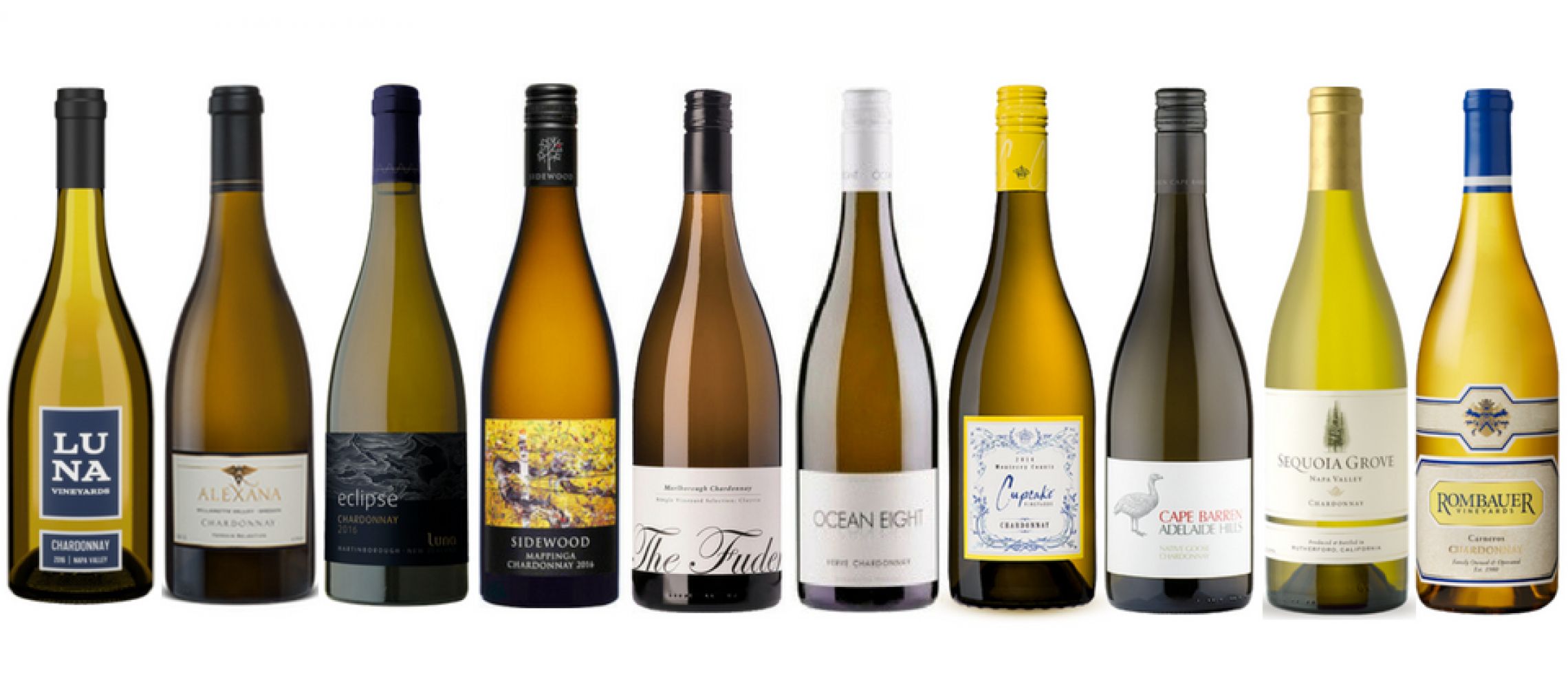 Best Chardonnay Wines to Pair with Shrimp and Pasta
Chardonnay is mild and less complex by nature, hence, it should be paired with mild, buttery and creamy dishes. Spicy food paired with Chardonnay will destroy the original flavour of this wine.
There are two different types of Chardonnay wine, one is creamy and rich white wine while the other is lean, minerally and dry wine. The richness and flavours of Chardonnay play a crucial role when it comes to food pairing with this wine. A very ripe Chardonnay usually has flavours of tropical fruits like pineapple, guava, and mango, whereas a less ripe Chardonnay will have green apple and lemon flavours.
The natural flavour of Chardonnay is mild and less complex, hence, serving it with seasoned food or super spicy dishes is a bad idea. The flavours of Chardonnay mingle well with mild, buttery and creamy dishes. It is best to serve Chardonnay with the dishes that have a silky texture. The most common dishes that pair well with any type of Chardonnay are shrimp and pasta.
Here are ten best Chardonnay wines to pair with shrimp and pasta.
2016 Chardonnay

2016 Chardonnay is a blend of 100% Chardonnay. The notes of lemon and honey fill the nose. Tangerine, green apple, creamy roasted almonds and citrus notes dominate the palate. This Chardonnay is created and hand-crafted by an award-winning winemaker, Shawna Miller.
2015 Terroir Series Chardonnay

2015 Terroir Series Chardonnay is double hand-sorted, whole cluster pressed and fermented for 21-28 days. After fermentation, the juice is then aged for 10 months in a combination of stainless steel and Oak. The nose has notes of citrus, vanilla and toast while the palate is filled with toasted brioche, pineapple and barrel spice.
Eclipse Chardonnay 2016

Eclipse Chardonnay 2016 is a clear, bright and pale gold in appearance. This Chardonnay is strongly mineral with crushed rock. Seaspray complexity combines with pleasing white floral aromas. Flavours of grapefruit and stone fruit fill the palate. This Chardonnay is made with acidity and texture, and a strong focus on purity rather than winemaking effect.
Clayvin Chardonnay

Clayvin Chardonnay has a hint of smoke, nougat, toast, grilled peach, nectarine, brioche and spicy oak on the nose. It is rich, mealy and layered, with hints of mineral textures, stonefruit, citrus, toast and cream.
Mappinga Chardonnay

Mappinga Chardonnay has a medium straw colour. It displays lifted mandarin citrus and melon notes on the nose. This barrel-fermented chardonnay offers structured characters of melon and honey with a hint of cashew.
2016 Napa Valley Chardonnay

2016 Napa Valley has aromas of green apple and pear, followed by fresh toast, toasted walnuts and lemon custard. On the background, the nose is filled with the notes of nutmeg and lemon zest. The wine is elegant on the palate, with notes of caramel and fresh citrus. This is a bright, vibrant and well-balanced Chardonnay.
2015 Ocean Eight Verve Chardonnay

2015 Ocean Eight Verve Chardonnay shows distinctive grapefruit and lemon on the nose with some mineral components. The palate's richness is due to the intensity of fruit, then the crisp, dry finish kicks and lingers in the aftertaste. With age, this Chardonnay will develop the flavours of toffee and honey.
Cupcake Vineyard Chardonnay

Cupcake Vineyard Chardonnay is crafted with grapes from California's esteemed Monterey County. This Chardonnay is barrel fermented to achieve a rich, creamy wine with flavours of apple, vanilla, lemon and hints of toasted almonds.
2016 Native Goose Chardonnay

2016 Native Goose Chardonnay has a vibrant green appearance with fresh attractiveness. It has an elegant nose with the hints of grapefruit, pineapple and lime juice. The palate is flavoured with great intensity, drive and length. The lemon curd creaminess fills the mouth.
2016 Carneros Chardonnay

2016 Carneros Chardonnay has aromas of vanilla, melon and mango with apricot, crème Brulee, butter and a slight minerality. The palate is creamy and rich with peach, pie crust and baking spices. It has a long, smooth finish with mouthwatering acidity.
Oaky Chardonnays are well complemented with the foods that have toasty flavours, such as toasted nuts, pastry crust, grilling or smoking. Chardonnays do not go well with bitter foods; it will make the taste sour. If the Chardonnay is served too cold, it dulls its pairing powers. Before pouring it into the glass, it should be kept out of the refrigerator for 15 to 20 minutes.
Stay tuned with us to read more articles like this.