Interviewing Andy Talbot, Managing Director, Off-Piste Wines
30/12/2020
Andy Talbot shares his view of the current UK scene from an Off-Piste perspective.
[Image: Ant Fairbank (CEO/Co-founder), Andy Talbot (Managing Director) and Paul Letheren (CEO/Co-founder) Left to Right]
Off-Piste Wines was founded by partners Ant Fairbank and Paul Letheren back in 2007. Their business is focussed on supplying the off-trade, something that they do exceptionally well, turning over £37million according to the latest accounts. Amongst others, their most well-known brands include Most Wanted, PinotPinot, and they have been leaders in the canned wine market.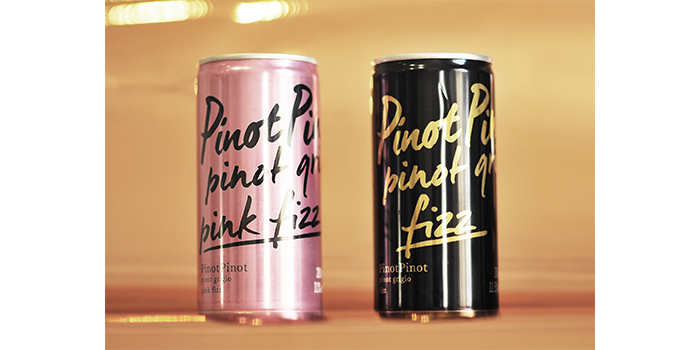 Their MD, Andy Talbot gives us his view of the current UK scene from an Off-Piste perspective.
How was 2020 going before COVID-19?
We started the year in a great place. We secured investment in the business in December 2019 so for us, 2020 was very much the start of Off-Piste 2.0 with lots of excitement around plans for the year. We have strengthened our team in every area of the business, leading to an increase in turnover of around 33%, all of which started before COVID-19. Most of our growth is driven by a wider distribution of our Most Wanted brand in the UK and internationally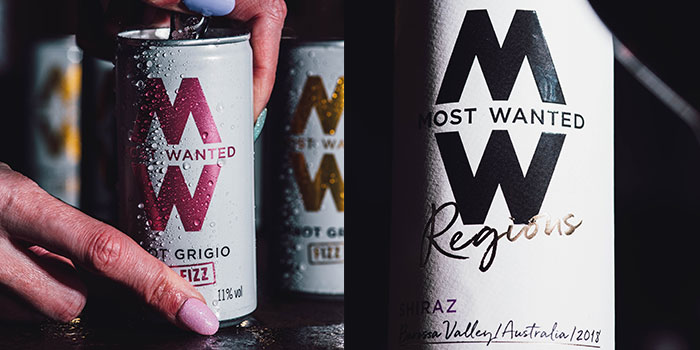 How did you respond as a business to the lockdown in terms of managing teams and furloughing staff?
Like most companies, we had to shift from the office to home working and from meetings to video calls from one day to the next. We made sure that we were all in regular contact within smaller teams and that staff well-being was our priority. It took a while to settle into the 'new normal' but the team has coped extremely well under the circumstances. We made the strategic decision not to furlough anybody and to use any spare resource to help grow other areas of the business.
How have you found the various teams working from home – any challenges and how did you overcome them?
Around half of the team already worked from home so effectively carried on as normal without travelling to meetings. Our IT systems for the office-based team didn't cope as well as we would have hoped in the move to home working. We were already planning to change the infrastructure to cloud-based software but the pandemic has just increased the urgency for it. We will be implementing this after Christmas. Our offices are well set up for all new COVID guidelines so my team feels safe when they do need to come into the office.
Have you seen an increased demand from retailers selling online? If so, what trends did you see there in terms of styles of wine and prices people were paying?
Online demand has significantly increased and there are many companies that quickly pivoted once their main income stream was damaged. We saw general increases in sales of boxed wine through retailers also as people became used to bulk purchases. I expect there to be more of an impact over Christmas with smaller gatherings and the need to treat ourselves. I think most people will trade up, keeping their value spend similar but from a lower volume.
How has the physical distribution network (warehousing, couriers, etc) coped?
Logistics have been tested in many new ways but the industry has great resilience and a will to make things happen. The closing of South African ports just at the time when exports would have peaked was the greatest cause of frustration.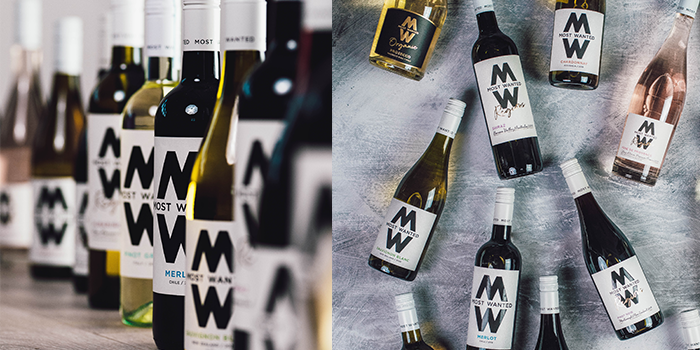 How were your off-trade sales during the lockdown and what lessons have you learned?
Off-trade sales were strong as our customers remained open. The speed at which they addressed shortages in online delivery slots was fantastic to see and really helped those who were shielding or self-isolating.
There was a big shift to bag in box formats and as a result, the market has quickly become flooded with new entrants in this space. However, we did notice a small drop-off in sales as restrictions relaxed over the summer.
The Brexit issue still looms - what impact, if any, do you expect to have?
It is amazing we are this close to the Brexit date and yet no agreement has been reached. There are large consequences for all of our trade if no deal is reached (paperwork, tariffs, extra analysis, label regulations) and there is little time now to implement any changes needed. We remain well placed for every eventuality and have kept good communication with customers and suppliers.
What are your thoughts on what might happen over the next six to 12 months? Are you optimistic or pessimistic?
Anyone who knows OPW will know that optimism and enthusiasm is what we are all about. We have some great NPD waiting in the wings and some really exciting new listings in 2021 in the UK and internationally. We have a very clear direction of where we are heading and that has enabled us to make quick and clear decisions as a business.
What will be the key factors that will determine the success that you need to get right?
We have to keep meeting and wherever possible exceeding the expectations of everyone we deal with, whether that be customers, suppliers or our employees.
If you could have just two wines from the Off-Piste Range which symbolized 2020 & the 2021 expectation respectively what would they be?
2020 - El Domador del Fuego Rioja – translates to "The Fire Tamer" – Anyone watching the team putting out fires everywhere from March through to July would understand this. It was probably the biggest movement we have seen in my lifetime in supply and demand plus working conditions, the need for agile fast responses had never been greater. Looking back now, I am so proud of the way my team all marched on in the most challenging of circumstances.
2021 – Most Wanted Organic Prosecco would have to be my choice, I think we will all toast the end of 2020. As we have seen in the stock market following news of potential vaccine, there is a real hunger and desire for the world to get back to the "old normal". Who wouldn't raise a glass of fizz to that?
About The Author

The article is contributed by Alistair Morrell a Wine Inspector, wine industry consultant, journalist and, commentator. Over 30 years as a wine business professional, Alistair shares his global knowledge, network, and experience of growers, importers, distributors and buyers.