2023 Winners
London.
March 20 & 21
Announced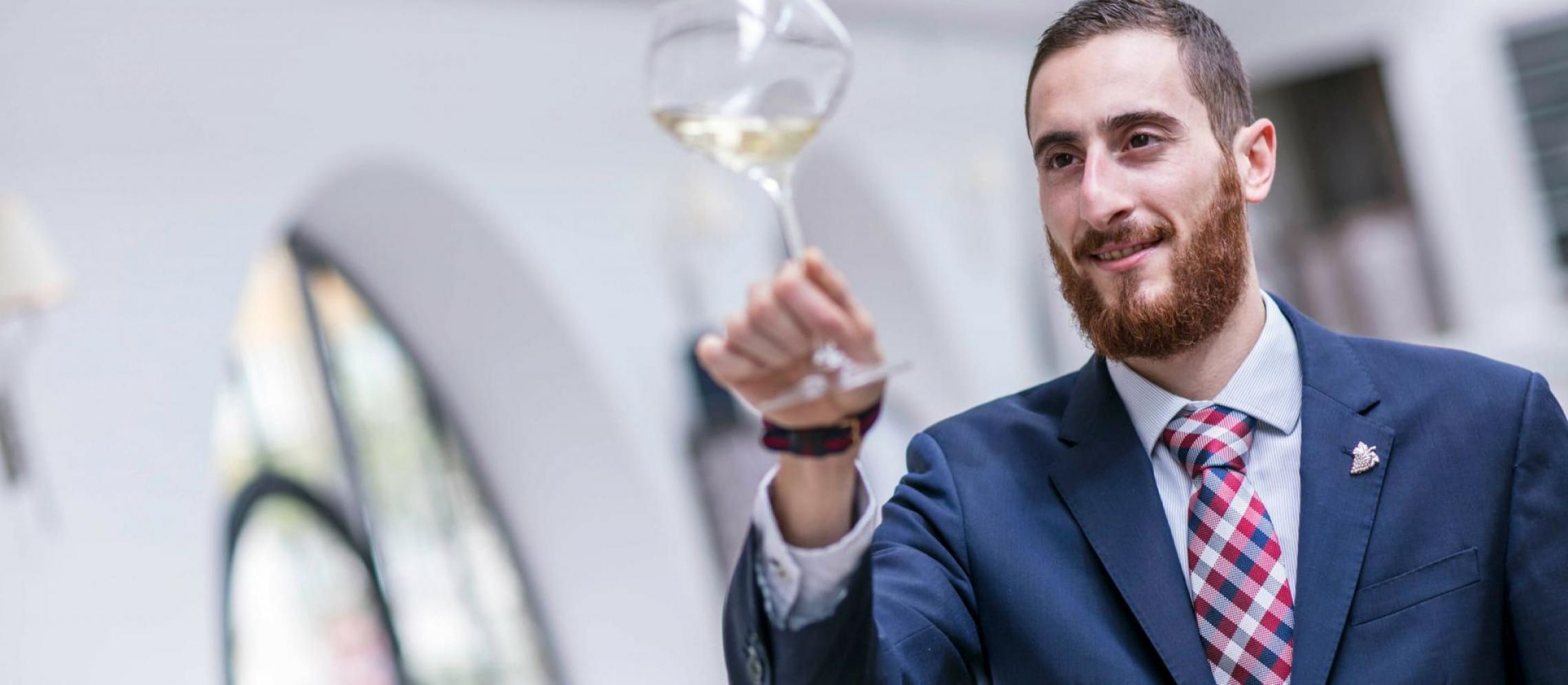 An Interview With Nicola Perrone, Head Sommelier at Zuma Hong Kong
In an interview Nicola Perrone talks about The Wine List Must Have The Right Balance Between Classics And Sommelier Wines.
Nicola Perrone worked as a waiter at London's Le Querce before switching to wine and began his professional sommelier training in January 2013. Later that year, he joined Gordon Ramsay's Maze as commis sommelier, continuing his studies. In January 2015, Perrone was officially certified as a sommelier by the Court of Master Sommeliers. He left Maze in 2016 after rising through the ranks to become an assistant head sommelier. He has since worked at Luca in Clerkenwell and Jason Atherton's City Social, Orrery in Marylebone, and was responsible for the beverage program in Launceston Place in Kensington.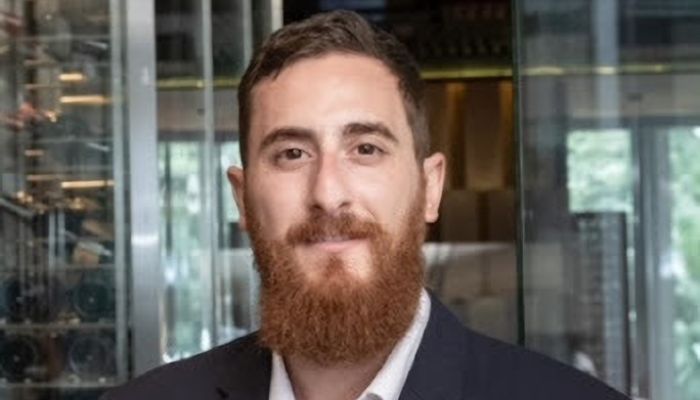 Image: Nicola Perrone
Your current place of work
I am currently working at Zuma Hong Kong.
Tell us about yourself.
I was born in Sardinia, Italy, and moved to London in 2009. I started my sommelier career by joining Gordon Ramsay's Maze, followed by Jason Atherton's City Social, Luca Restaurant, Orrery, and Launceston Place.
In May 2022, I moved to Hong Kong and am now responsible for the wine program in Zuma.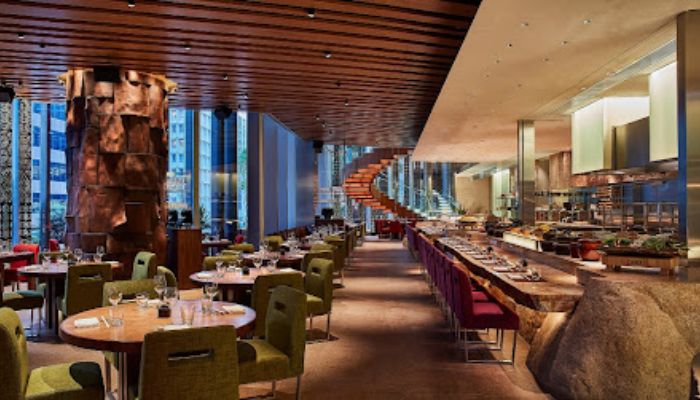 Why did you want to become a sommelier?
Growing up, I was always curious to know more about wine; it was fascinating. While working in a restaurant without a sommelier, the feeling of not being able to guide guests asking for wine suggestions became increasingly frustrating, so I started to learn about the wines on the list. Shortly after, I decided to start my first sommelier course.
What do you look for in a new brand before taking in my restaurant?
Value for money, in recent years, we have been experiencing a very high price increase in both food and wine, and it's very important to select the right wine at the right price to avoid disappointment.
What sources do you follow to stay on top of industry trends and new launches worldwide?
Masterclass, wine tasting, meeting with suppliers and colleagues, industry magazines.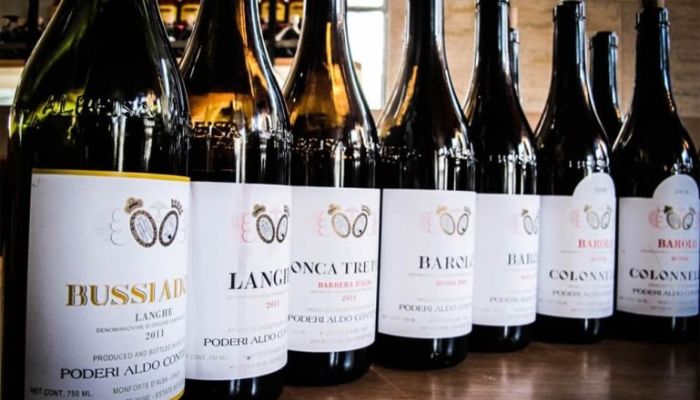 Questions you would ask a customer who doesn't know anything about wine?
First is important to understand which wine they are looking for (sparkling, white, red or rose), which format (glass or bottle), and what style they prefer (clean and fresher or slightly more round, spicy or buttery). I'd generally ask questions to make the guest at ease and recommend wines they'd like to drink daily.
What are some of the most important skills for a sommelier?
Knowledge, be curious, be humble, and always try to push yourself to become better.
How I would train my new staff member in their first 7 days of joining.
During the first week, it is very important to make them comfortable and feel part of the family - joining a new work environment can sometimes be a very daunting experience.
I usually make sure that there is always a senior member to guide them, show them the operation and correct them when necessary: service set up, table and position numbers, serving techniques, wine tasting, cellar wine allocation, to the overall wine service.
What methods do you use to grow wine sales? Please explain with examples.
The wine list must have the right balance between classics and "sommelier wines". Classic would include Sancerre, Pouilly Fumé, New Zealand Sauvignon Blanc, Malbec, and Chablis – they usually account for the majority of the daily revenue because they are well-known, and some guests prefer to drink more familiar wine.
At the same time, it is important to have a selection for those guests who want to discover new and less known wines; otherwise, there is the risk of losing appeal to that audience. The wine list must cover every price point for every style of wine.
Train the staff on wine knowledge and how to suggest to the guest without pushing them to spend more.
What methods do you use to grow profits?
Cost control, buying the item at the right price to make the right profit on it.
Wastage control, especially on overpouring and wine by the glass not moving enough to be sold.
Always try to get the best deal from suppliers based on volume.
How do you self-learn and improve your skills
Always watching colleagues with more experience than me and learning from my own mistakes.
What's the best part of your job?
Watching guests leave the restaurant with happy faces after a great experience.
How do you elevate the guest experience? Please give 4-5 examples and insights here.
Read your guest, be flexible, be humble, anticipate their needs, and exceed their expectation.
Your favourite TV show right now?
The big bang theory
An unforgettable wine experience for you - tell us the whole story!
Last October I went with a couple of friends on a wine trip to Langhe, we planned everything beforehand, mainly the wine estate to visit (there are too many great producers which has been really difficult to decide).
After the usual beautiful lunch in Alba, we went to visit Poderi Aldo Conterno in Monforte d'Alba; Giacomo, one of the three sons of Aldo is taking care of his brothers on the estate, was waiting for us.
In the beautiful estate's living room, the wine tasting was really casual; we started sharing our stories and "tasting" his wine from the Bussiador Langhe 2018, the Barbera Conca Tre Pile Barbera 2018, to the iconic Barolo Romirasco, Cicala, Colonello 2017, a few hours later we visit the estate cellar. We have been lucky enough to "taste" a not-yet-released Barolo Gran Bussia.
Giacomo shared with us his passion and love for his estate and job and his love for his motherland with some incredible stories.
[[relatedPurchasesItems-38]]
What is the biggest faux pas that customers tend to make when ordering and drinking wine?
The most common would probably be: "I don't like Chardonnay, but do you have any Chablis."
Your favourite restaurant in London right now?
I am probably biased, but I would say Launceston Place
Any favourite food and wine pairing suggestions for London drinks enthusiasts?
I found really interesting the Zuma's Spiced Lamb Cutlets with with Côte Rôtie Réserve, Stéphane Ogier 2015
Your favourite book?
Inside Burgundy, Jasper Morris.
Name 3 sommeliers in UK you like
Ronan Sayburn, Stefano D'Andrea, Julio Sierra
What's your personal career goal? And how are you investing or planning to get there?
Looking after the wine department for different venues, moving to Hong Kong has been a life choice in order to challenge me in a different country and manage a bigger operation.
Give us one good story that you remember of a customer and you.
Shortly after I left Luca Restaurant, I joined Orrery, and one day during dinner service, I was talking to a guest about our wine list. After a few minutes, he stopped me and asked me if I was the same sommelier that a couple of weeks before who suggested to him a bottle of wine in Luca, and it was indeed me.
Being recognized based on a wine suggestion really makes me proud.
Header Image: Nicola Perrone