Early Deadline
December 20, 2023
Enter Now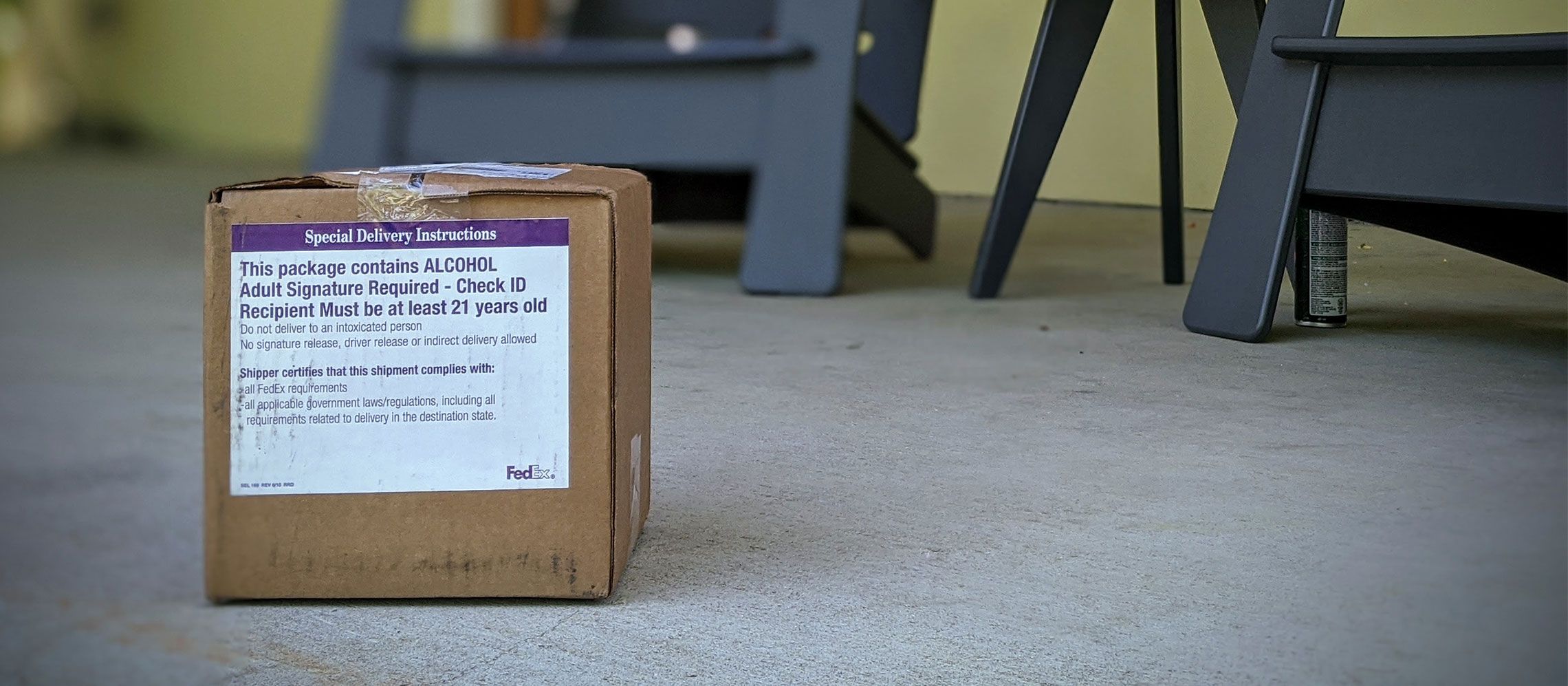 Looking For Alcohol Delivery In The UK? Here's Who Is Delivering
If you are looking to get alcohol delivered to you, here are the drinks merchant who are delivering in the UK.
Let's be honest with each other, pandemic or no pandemic, we're all still going to be drinking. The only difference is that right now, a lot of us aren't stepping out much. Yes, bars and pubs are opening up from the 4th of July, but the question is, how many of us are actually going to go and enjoy a pint at the bar with the virus outbreak still in place.
Instead, getting your alcohol delivered to your doorstep, enjoying a cocktail at home, and having a few friends over sounds much more relaxed, and well safe. Not only safe, but having your alcohol delivered to your home is so much easier and convenient for everyone. Think about it this way, having a box of booze at your doorstep by the click of a button. Kind of perfect, right?
Now you must be wondering, okay I'm getting my alcohol delivered, but who is going to deliver to me? Don't worry, we got you. Here's a list of 10 drinks merchants who are delivering in the UK.
For Gin Lovers
Gin has been a summer favorite across the UK as long as we can remember. With sunny days upon us, it's getting hotter day by day - and what's a better time to enjoy a classic G&T on a summer day, or maybe even delve into some gin cocktails?
Here are some gin brands delivering across the UK
Longtooth Gin Limited
Longtooth Gin was created as an homage to the 1960s Bengal Gin. Made from freshly sourced botanicals, Longtooth Gin has been a customer favorite for quite some time now. With Longtooth Gin's blend of 12 botanicals, the freshness in this gin is perfect for summer. Whether you're drinking during the day, or enjoying some gin at night - the flavours in Longtooth gin are perfect to go from day to night, just like your favorite pair of pants. Longtooth Gin is now offering paid delivery across the UK.
Chesford Garden Gin Co. Ltd
If you're looking for a handcrafted, small batch dry gin, then the Chesford Garden Gin is perfect to get delivered to your doorstep. 'Tea Garden' is quite simply a take on tea in the garden; the inclusion of orange pekoe tea is described as "creating a light and heady gin, with a huge presence on the palate". Not only is Chesford Garden Gin great for a G&T, but it's also a great gin to whip up some cocktails with. In fact, Chesford Garden Gin's website has a plethora of cocktails that are crafted with this handcrafted gin.
Sky Wave Gin
Award winning gin, Sky Wave Gin is known to be 'The World's Best Contemporary London Dry Gin'. Produced in micro batches of never more than 120 bottles at a time, Sky Wave Gin is famous for its authenticity. Along with the classic Gin, Sky Wave also offers a Raspberry & Rhubarb Gin, along with a Spiced Apple Gin Liqueur. So with Sky Wave, you'll never lack flavor. Stock up a classic gin, Raspberry & Rhubarb for summer, and the Spiced Apple Liqueur for those chilly nights where you could use a little bit of booze.
Wine, dine, and more wine
A plate of cheese, maybe a charcuterie board, or maybe some pigs and blankets this summer? Of course, you're all thinking of that. But you're also probably thinking where to get the perfect wine from? Mm, now we're thinking of what wines to drink. Maybe a crisp Chenin Blanc? Or a Merlot? How shall we ever choose? And how to get it easily. We all crave a crisp glass of vino here and there, and if it's going to be sent home, all the better.
Here are some wine brands and wineries delivering across the UK
Hacienda Del Sacramento
If you're a wine lover, you know that the rare Uruguayan flavor in wines is definitely one that every wine lover needs to try. Hacienda Del Sacramento, located in Colonia del Sacramento one of the key regions of Uruguay is a boutique winery that offers the Uruguayan flavor to the perfect T. The best part, they're delivering across the UK. Hacienda Del Sacramento offers 5 blends which have been highly praised amongst their drinkers. The boutique winery offers a Merlot, Pinot Noir Rose, a Tannat, a Tannat-Merlot blend, and a Viognier. With great flavors radiating from each of their wines, Hacienda Del Sacramento's wines are a perfect way to delve into the world of Uruguayan wines.
Hidden Spring
Before we jump into everything that is great about Hidden Spring Vineyards, let us remind you that they're offering free delivery Nationwide. So you're definitely in for a treat. Located in Sussex, Hidden Spring vineyards offer a great deal of whites, ranging from Chardonnay, to different Bacchus blends, Pinot Gris, and more. Hidden Spring also offers a range of mixed selection boxes for a great deal. Along with their impeccable wines, Hidden Spring also has virtual tasting tours taking place occasionally to help you delve into their wines the right way, and enjoy your glass of vino along with their winemaker.
Wiston Estate
Wiston Estate has been farmed by the Goring family for over 275 years. Its Sussex vineyard provides the foundation for their award-winning english sparkling wines. Rose's, Bruts, and a range of other sparkling wines on their portfolio, Winston Estate wines are the perfect way to step into the world of sparkling wines. And let's be honest here, sparkling wines are something that will never go out of style. Whether it's for a special occasion, or just a simple glass alone, sparkling wines are definitely a crowd favorite.
Getting into the right spirit(s)
A warm rum for chilly nights, vodka for a perfect cocktail, and some whiskey to drink straight - it's all in the spirit(s), and yes, pun intended. Here are some distilleries and spirits brands that are delivering across the UK.
Crucial Drinks
Whiskey, Rum, or a classic Single Malt. Whatever you're looking for, Crucial Drinks has it all for you, and they're offering contactless delivery across the UK. With its preppy hand crafted Whiskeys and Rums, Crucial Drinks offers their drinkers a full warm experience which will keep you wanting more. So whether you're looking to pop a bottle open, or just add one to your collection, the warm whiskeys and rums from Crucial Drinks are a great option.
Cooper King Distillery
Cooper King Distillery has two main spirits they offer: a whisky, and a gin. So there's something for the day and for the night. Creating a distinctive malt spirit unlike any other in the UK, the custom-made 900 litre copper pot still from Tasmania is the distillery centrepiece and the most important part of the spirit-making process. For the gin, Cooper King works with exceptional botanicals, innovation, and tree planting, making it a flavor which everyone can enjoy.
Jelley's Organic Vodka
Like the name says itself, Jelley's vodka is completely organic, and a great blend of flavors for all vodka lovers. The distillery goes by promoting the vodka as 'A vodka that needs nothing but you', making it an ideal vodka for everyone. Jelley's vodka line includes a range of three vodkas, namely their straight vodka, an elderflower vodka, and a pomegranate and rosemary flavored vodka. Along with their vodkas, Jelley's also sells a cocktail 'lockdown' mix, which is a perfect combination for everything you need to spice up your love for vodka.
The ideal pint
We all love a chilled pint when it comes to it. Winter, summer, day, night, it's never too early or late to enjoy a pint. The best part is when you can order more and more of your favorite beers straight to your doorstep.
Here are some breweries delivering their brews across the UK
Friendship Adventure
If you're looking for a quirky brew, then Friendship Adventure brewery is the one to order from. The brewery offers five different beers, including, Stowaway (a signature IPA), Caper (a modern lager), Tightfive (a table beer, IPA style), Detour (a grapefruit saison), and Headliner (New England Pale Ale). The way of drinking a beer just got quirkier with Friendship Adventure. And of course, as the name states, it's definitely a pint to enjoy with friends.
Redchurch Brewery
Redchurch Brewery is one brewery that offers a beer for everyone. Their product line includes a classic IPA, a blonde, a Great Eastern IPA, Lager, Pale Ale, and a heavy Stout. So whether you're having a get together at home, or enjoying a chilled beer with family or just with your friends, Redchurch brewery has something for everyone.
Kenton Park Estate
Not only is Kenton Park Estate a brewery that offers some top notch brews year round, but it's also a distillery that offers some great flavors of Gin and Whiskey, and a range of both still and sparkling wines, along with some great ciders. So no doubt, Kenton Park Estate has something for everyone. All you need to do is click a button, order, and stock up your home-bar.