Are You Really Ready to Pitch Your Wine Into Big UK Wine Chains?
10/10/2019
Necessary guidelines to understand the market and the retailer dynamics and optimise the opportunity.
By : Alistair Morrell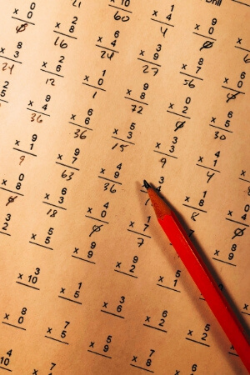 The £11-billion-plus-a-year UK wine market is one of the most open and competitive of any. It's really not surprising that the big wine chains, soaking up at least 60% of the market already have a portfolio of brands across categories and from myriad countries on the same shelves where you're looking to place your product.
Added to which, the focus by the big chains over recent years has been to rationalise portfolios, with cuts to ranges in order to focus on brands that can provide the volumes they're looking for, but, most of all, the best returns. With several suppliers approaching wine buyers at any one time – buyers have been known to say they can receive a dozen a week, whether by phone, email, or directly – also means that you're more than likely to pitching against a number of competitive offers for a single listing and the same couple of shelf-facings.
So much choice fighting for so little space really means that having a great wine to offer is not in itself enough to satisfy a wine buyer: you really also need to be able to position the wine in the context of the market and the retail chain's business, essentially providing the strongest possible proposition on how your brand will improve both the retailer's current portfolio and their business.
It's tough, but the opportunities still exist: after all, the UK is the second largest both by volume and value: if you take the population size into account, it could be said to rank at the very highest level.
So, it can pay to make sure it's not you who's adding to any hurdles, but shortening the odds, not only for getting in front of the right buyers but providing them with a convincing business message that can provide the best chance of a listing. In essence, it's about how you can help the buyer rather than vice versa. The following points may, therefore, help in fixing the odds more in your favour: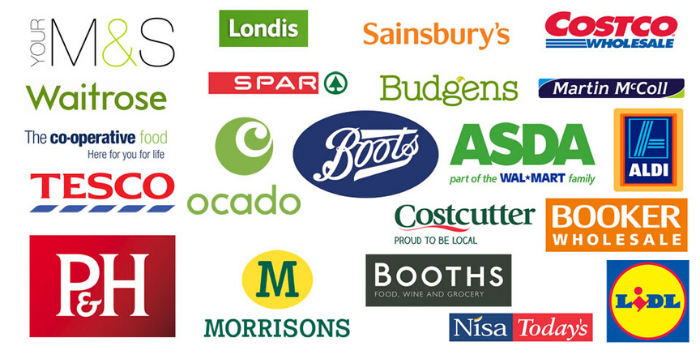 Laws, Taxes & Regulations
- Each producer and wholesaler (and, indeed, retailer) selling wine in the UK must adhere to a specific set of regulations set down by European trade law and have the necessary documentation available to show to the authorities. Despite Brexit, most of the administration is electronic and is unlikely to change dramatically.
- Each category and type of wine has to meet specific requirements and it's up to the business pitching to the retailer to understand which class their product falls under...
- Each wine must be properly labelled to comply with the regulations, bearing in mind they can differ depending on the style of wine produced: this includes the correct bar code, nominal volume, alcoholic strength, bottler details, country of origin, allergenic ingredients and type of wine, and all have to be designed to comply with specific field of vision (design format) requirements…
- Each wine must adhere to quality standards, including minimum & maximum alcoholic strengths (which also affect UK duty rates) and strict compliance with additives allowed both in winemaking and in the finished product…
Pricing, Logistics & Supply
- Her Majesty's Customs & Revenue (HMRC) assiduously police all products containing alcohol and their sale throughout the UK distribution and sales chain, from the moment the product enters that chain (so as it leaves a UK winery, or enters the country from a foreign producer) through to when the bottle is bought by the ultimate consumer…
- Particular UK wine duty levels and taxes will likely have a bearing on price points: when pricing a product for your pitch, as well as understanding all distributor and retailer margin requirements as much as your own, you need to take what are hefty duty levels into account (it's worth remembering that 60% of the average UK price of a bottle of wine is made up of duty – it's one of the reasons why the UK accounts for over 40% of all alcohol duties collected in the EU)...
- Wines destined for the UK market need to be imported and traded by the HMRC governed Alcohol Wholesale Registration Scheme (AWRS) licensed companies who must ensure all wine has the correct documentation: any wine you're pitching needs to include planned and costed logistics for getting the product to the client…
- You need to ensure you have the volumes are readily available to guarantee a consistent and uninterrupted supply – and, every bit as important, that the wine(s) in question are of a consistent, or improving, quality over time (or in vintage terms, year after year) …
Focus, Time & Money
- Whether a producer or distributor, having identified the product'(s') key competitive advantages and developed the brand(s') positioning, you need to set business goals over the short- to medium-term and develop a marketing and sales strategy to achieve these…
- If you're a producer working with a distributor, you need to provide sufficient support in terms of time, money and product as an aid to getting in front of that big chain buyer…
- A good start point in an initial contact – and certainly in your business presentation – is the ability to demonstrate an in-depth understanding of the market, as well as the client's business, by benchmarking your product in terms of the 3 key attributes of quality, price and availability. At the very least this will show the buyer you deserve to be taken seriously and may indeed have something to offer of value (both to the retailer and the consumer) …
- You need to hone your business presentation. Good buyers don't have closed minds, but aren't time rich, so can find themselves filtering approaches pretty ruthlessly: there's a real need, therefore, to work both on a contact database in order to make those initial connections, at the same time as developing the most effective approach methodology…
- You can never really know too much about the marketplace or the retailer – but you can certainly know too little. Knowing the name of the buyer, their PA, and their deputy/deputies are not just a nicety, it's really a necessity – personalised and carefully targeted approaches really can help ensure your approach is noticed and acted upon. In fact, as buyers themselves are often involved in admin, approach both the buyer and individual members of the team.
- If contacting by email (or indeed letter), spend the time needed to create an approach that's attention-grabbing so the recipients want to read your mail…
- And look to use social media by trying to find out which bloggers they follow, which publications they look at, and then work to be seen by them...
- Trade shows and exhibitions are other routes to the retail buyer, using the opportunity to approach the right buyers directly...
- Lastly, perseverance: be prepared to be rebuffed, but if you do the necessary spadework to identify the right decision-makers, and if your offer is indeed compelling from a commercial standpoint, then you'll have a better chance of getting that listing than those who haven't done their homework properly.
About the Author

The article is contributed by Alistair Morrell, Wine Inspector, wine industry consultant, journalist and, commentator. Over 30 years as a wine business professional, Alistair shares his global knowledge, network, and experience of growers, importers, distributors and buyers.
Enter your brands now to save with early bird pricing and ship your samples later. Give a boost to your brand globally.