Early Deadline
December 20, 2023
Enter Now
Velenosi Vini- Exploring World of Wines from Italy
Velenosi Vini Winery recount the nature from the ancient teachings interpreted with imagination and dynamism
The Velenosi Vini Winery was born in 1984 from the aspiration to harmony between taste and colour. Ercole and Angela Velenosi, with Paolo Garbini since 2005, combining traditional craftsmanship with modern technologies, have reinterpreted the winemaking processes with creativity and gave life to a company that today brings the aromas and nuances of the Piceno territory through wines into the world, with a unique character.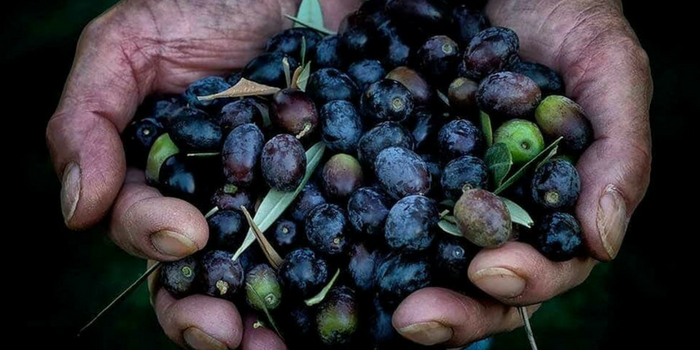 Their passion is dictated by the expectation of the moment when the harvest begins, to see the birth of wine and discover it enrich with perfumes. It is in the search for the perfect balance between taste and colour that, in 1984, the Cantina Velenosi was born. Entrepreneurs Ercole and Angela Velenosi have combined traditional craftsmanship with advanced technologies, reinterpreting the winemaking processes with creativity and thus giving life to a company that has continued to expand, with the arrival of Paolo Garbini in 2005, and which today brings in the whole world the scents and colors of the Piceno territory through wines of inimitable character.
OFFIDA DOCG ROSSO: Gold Winner at London Wine Competition 2018
First bottled harvest was in 1998 in the production area owned vineyards located in the municipalities of Offida and Castel di Lama. Grapes harvested by hand in mid-October, early in the morning or late in the afternoon, in small crates, before arriving in the cellar, in cold storage.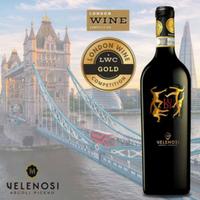 After destemming, the grapes are conveyed into 100 Hl steel fermentation tanks, fitted with pumping and temperature control systems. The maceration on the skins lasts about 28 days. After fermentation, the wine is placed in new barriques, personally selected by them, coming from various French artisan toneries, for about 18/24 months. The different types of wine are kept separate until the time of assembly, which occurs after a careful selection of products in barrels.
Ludi was born as a game and its name confirms it. Because they never forget the close bond that exists between wine, pleasure, joy; all obviously made with the utmost seriousness. With Ludi they put themselves at stake: it is not a point of arrival, but a starting point.
FALERIO VELENOSI: SMELL Delicately fruity and floral, it is pleasantly fresh and harmonious
VIGNA SOLARIA: This wine is able to combine the characteristics of typicality, a broad, balanced taste and uncommon elegance, which make it appreciated even by the most demanding palates.
QUERCIANTICA VERDICCHIO: Intense and complex, floral and pleasantly fruity, it reveals its character with vegetal notes of aromatic herbs.
VILLA ANGELA CHARDONNAY: Fresh and fragrant, in this wine one can find all the characteristic aromas of the vine accompanied by elegance and remarkable structure. Its strong acidity is pleasant.
VILLA ANGELA PASSERINA: Freshness and bright sapidity, characterize the gustatory phase of this intriguing and vital wine as a breath of sea breeze.
VILLA ANGELA PECORINO DOC: The freshness that enhances the characteristics of varietal aromas prevails in the mouth. This wine is able to combine an acid taste, fresh and soft at the same time.
RÊVE: Elegant structure and depth, with intense notes of white flowers and ripe fruit, followed by an intoxicating vanilla. In this wine, you will be able to discover sensual balsamic perfumes.
ROSE: Intense, the first impact is floral with hints of pink and violet, after a while the aromas become more marked with notes of small red fruits, currant, raspberry.
ROSSO PICENO: Character fresh, with a dry and soft taste, rightly tannic, sapid and with a good body. Harmonious and pleasant in the fruity finish.
MONTEPULCIANO D'ABRUZZO DOC: Fresh, with hints of currant, strawberry, raspberry with soft and velvety taste.
QUERCIANTICA LACRIMA DOC: An aromatic kit of singular richness. Intense, pleasantly fruity strawberry and maraschino and floral of violet and rosebuds.
QUERCIANTICA LACRIMA DOC SUPERIOR: Elegant aromas of strawberry, cherry, blackberries, blueberries, violet, violet and rose hips.
BRECCIAROLO: Intense, with marked recognition of pulpy red fruits. Floral of fresh violets, with suggestions of dark spices. Elegant vanilla notes close the complex bouquet.
BRECCIAROLO GOLD: The notes of currants, tobacco, licorice, cinnamon and nutmeg are palpitating. Its persistent taste, warm and full, making it a decisive and harmonious wine at the same time.
ROGGIO DEL FILARE: Velvety in the pulp and powerful in the plot, rightly tannic, fruity and spicy. Its warm, persistent, full-bodied and harmonious taste makes it a distinct and charismatic wine.