2023 Winners
London.
March 20 & 21
Announced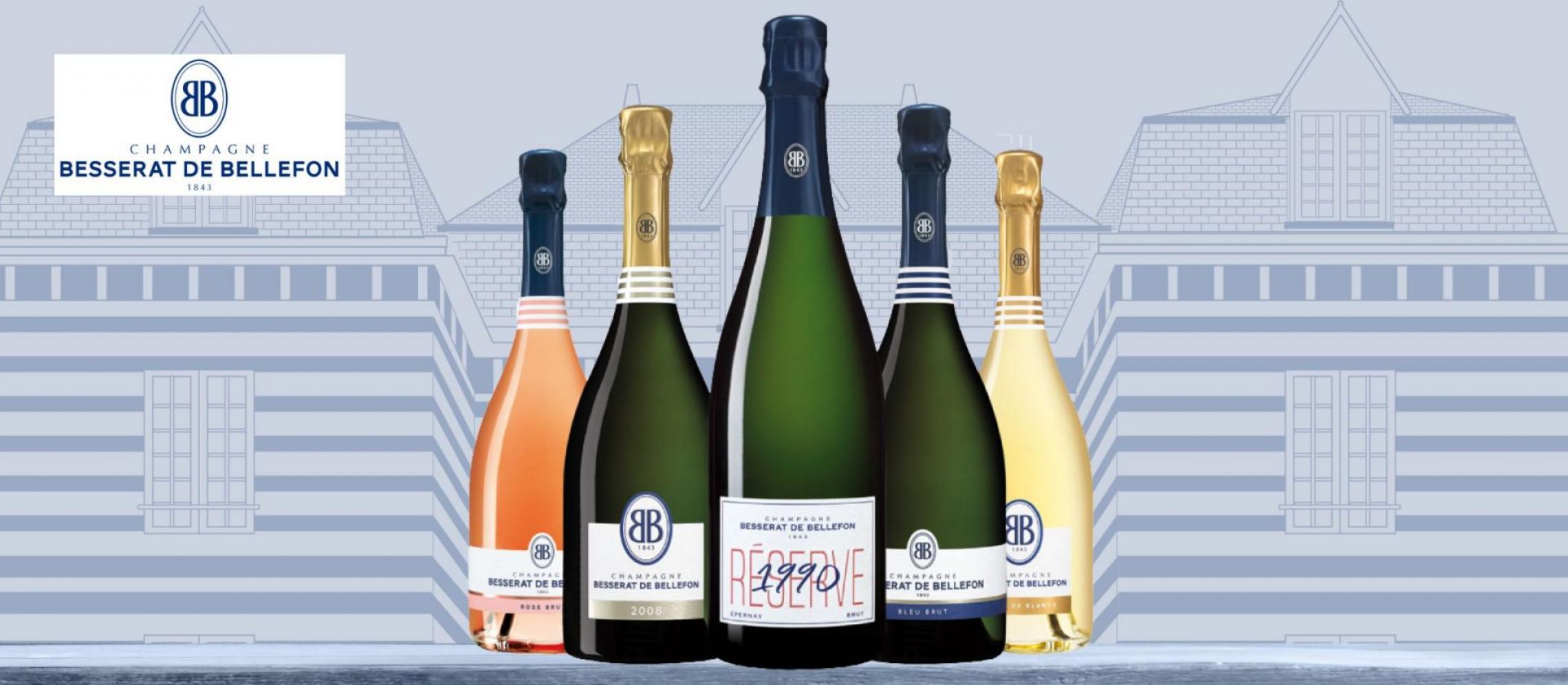 Raising a glass to the Best winery of 2022 : Besserat de Bellefon 1843
The wine competition results are out! And what better way to celebrate than with the winning Champagne itself!
This year at the London Wine Competition 2022, 1300 brands participated from over 43 countries. The entries were judged by an esteemed panel of Experienced Sommeliers, Masters of Wine and Prestigious Wine Buyers. The wines were given points as per their quality, value and looks.
Besserat de Bellefon 1843 was awarded WINERY OF THE YEAR 2022, owing to the multiple GOLDS that its various Champagne bottles claimed.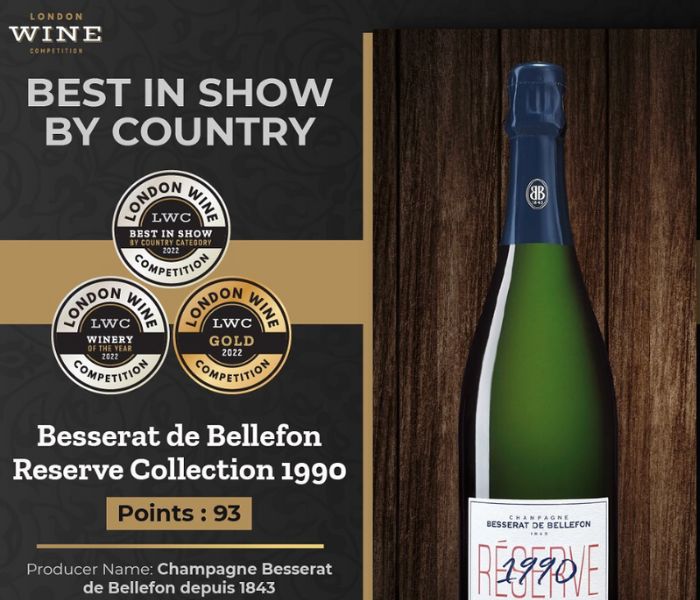 At the top is Besserat de Bellefon Reserve Collection 1990, a special edition from their wide collection of wine.
What to expect?
A rich and complex wine with fruit aromas with lovely nutty notes and well-balanced acidity. Pastry and candied lemon zest with vanilla notes are perceived on the palate. This wine is refreshing and well-aged.
4 more Champagnes from the range bagged a GOLD, and came very close to each other with 90+ points each.
About the Winery :
Born by the water on the countryside around "Aÿ" in 1843, BB leaves its mark on Parisian hotspots, from "Le Louvre" to "Orsay" to "Le Palais de l'Elysée". In vogue during the "Années Folles", BB celebrates the fervor of "cabarets" before concentrating on the freedom inspiration of the 1960s "Saint-Tropez".
To choose the elegance of life in the simplicity of its beauty means "being free" by BB! In the insouciance of its nearly two centuries, loyal to its deep nature, BB starts a new chapter of its history with colours of the finesse of French effervescence.
The BB magic, as the seed becomes fruit, releases its essence at the heart of the most unforgettable meeting, the one between history and the senses of he who receives it in his palate. You cannot teach or learn BB; you share BB, you tell BB, you live BB! To immerse yourself in BB's universe means travelling through moods, places, meetings and seasons, to discover the timeless flavour of the BB fantasy which belongs to you. Listen to it and let it flow into your glass!
[[relatedPurchasesItems-38]]
The full range of champagnes is as seen below :
The brand also has a manual or guide to Lifestyle, which expresses the quintessence of the BB style - "Petit traité de Frenchytude."
Accompanied by food, decoration & style experts, it lays the foundations for an elegant, bold and timeless style, and a way of life at BB that combines chic and simplicity.
To see more category winners, head straight to the 2022 results.
Written by Stuti Khetan, Beverage Trade Network.