Meet France's Best In Show By Country
04/08/2020
Chateau de Meursault's 2017 Beaune Toussaints 1er Cru grabbed 'Best in Show By Country (France)' along with two other medals
2017 Beaune Toussaints 1er Cru by Chateau de Meursault, France won 'Best In Show By Country' (France) along with a Gold medal & 'Best In Show By Varietal' at the London Wine Competition held on July 8, 2020.
2017 Beaune Toussaints 1er Cru is a wine with a brilliant garnet color, with a nose combining aromas of very ripe red and black fruits. It is a gourmet, tender, rich, precise, and elegant wine.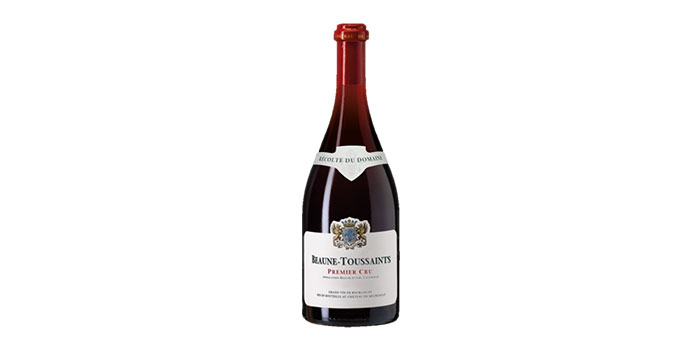 Chateau de Meursault's 2017 Beaune Toussaints 1er Cru is a wine of gastronomy. This Pinot Noir has a very nice plot located halfway up the hillside between Les Grèves and Les Fèves. It goes really well with roasted partridge with chanterelles.
After destemming the grapes, the juice, skin, and pulp are put into the vat for the cold maceration. It lasts from 15 to 18 days. The alcoholic fermentation follows, lasting from 5 to 6 days. These steps may be punctuated by push-downs. Then the wine is aged in new oak barrels (35%) as well as in oak barrels of one or two years, preceded by the pneumatic pressing with juice separation for 12 to 15 months.
2017 Beaune Toussaints 1er Cru is to be served at a temperature between 15° and 17°C F.
Chateau de Meursault has been a Great Patron of the "Climats de Bourgogne Association" that promoted their candidacy in the world heritage of UNESCO. The team was more than delighted to know that on the 5th of July 2015 it was finally accepted!
Château de Meursault is situated in the heart of Burgundy, to be precise in Côte de Beaune on the appellation of Meursault - the global reference for the great white wines. When you enter Château de Meursault, you find yourself in a mythical Burgundy wine estate, a place full of history where you can taste the wines from Côte de Beaune surrounded by unique architecture. Château de Meursault was acquired by the Halley family in December 2012, also owners of Château de Marsannay in Côte de Nuits and Marché aux Vins in Beaune. Over the years, the owners have made extensions and have considerably developed the vineyard which has become one of the most prestigious estates of Côte-d'Or. The vineyard extends on nearly 65 hectares from Puligny-Montrachet to Aloxe-Corton, including eighteen Premier Crus, three Grands Crus, and a monopoly.
2020 London Wine Competition Results are live. Click here to check out
Enter your brands now to save with early bird pricing and ship your samples later. Give a boost to your brand globally.