London Wine Competition's Winery of the Year
29/01/2021
A family-owned winery that ran away with the plaudits at the 2020 London Wine Competition.
The McLaren Vale region in Australia has long been known as an area that produces wines of the highest quality. Close to the town of Adelaide, it is known for its dry reds, especially those made from Shiraz, Mourvedre, and Grenache. Shiraz accounts for about 50% of the area's production making it the most important wine varietal of this region.
Many of the wineries in this region are family-owned wineries that have tended to vineyards for generations and are renowned for their wines. There is one family in particular that has galvanized this movement if we can use that word, with a rich history dating back to the early 1900s. The Osborn family is one of the most respected and revered families involved in winemaking today.
The Osborn family came to the world of wines in a very peculiar manner. Joseph and Mary Jane's third son Frank decided to lead a life on the land. His father Joseph, an accomplished horse racer, on hearing this decided to sell his fortunes earned from horse-racing to buy the d'Arenberg property in McLaren Vale. Just a year later in 1913, Frank Osborn harvested his first vintage. Since then, the Osborn family has never looked back.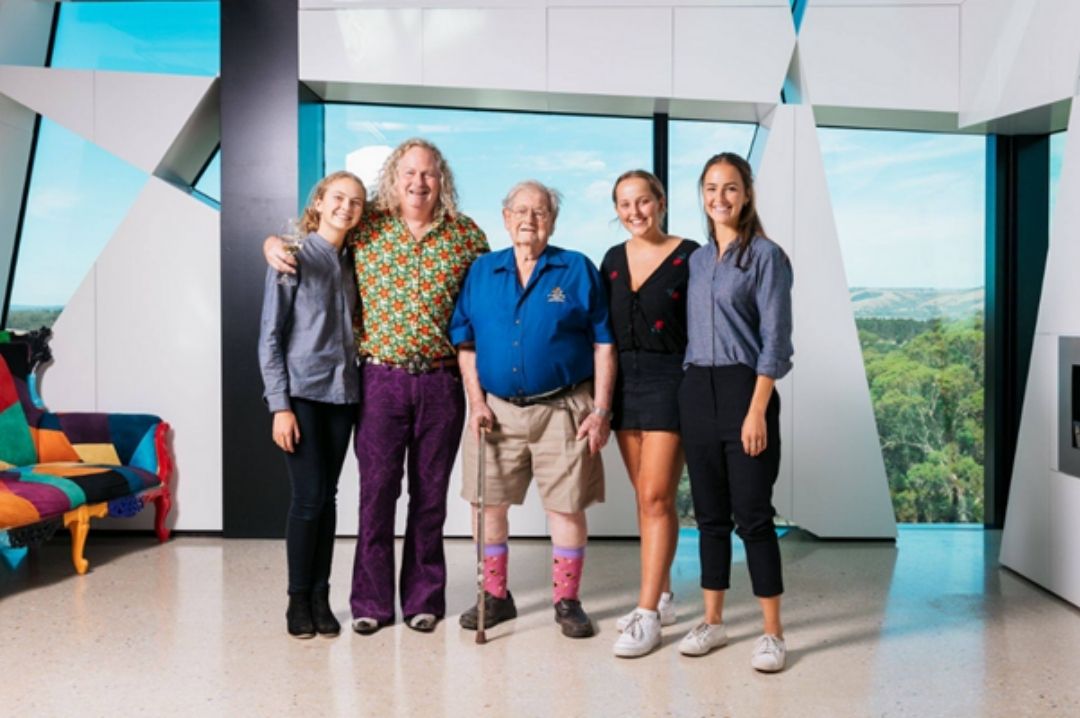 d'Arenberg family picture, Source: Facebook
The reigns of the winery were taken over from Frank by d'Arry Osborn. After the great war, he decided that it was his time to look after the vineyards and take the legacy of d'Arenberg wines forward. With tractors, electricity, and more people coming to the family, d'Arry Osborn got recognized with the Queen's Golden Jubilee Medal in 1978 for the family's contributions to the Australian winemaking industry.