When Wine is in your DNA
18/11/2021
Rui Paulo Monteiro Pereira has been around wines since he was a kid, crushing them, then as a grown up tasting them and now as a Sommelier knowing and loving them.
Where do you currently work?
Tell us more about yourself.
I am a Portuguese sommelier living in London for about 6 years now. I studied hospitality in Portugal. When I came to the UK it was super easy to find a job in the area. I started as a commis, always with the wine idea on my head.
I was getting as much wine from Tesco as I could, going through probably the whole range of wines that they had at the time. I grew up in the RAC in Pall Mall. When I felt that I had learned everything I could from them, I left and I became a sommelier.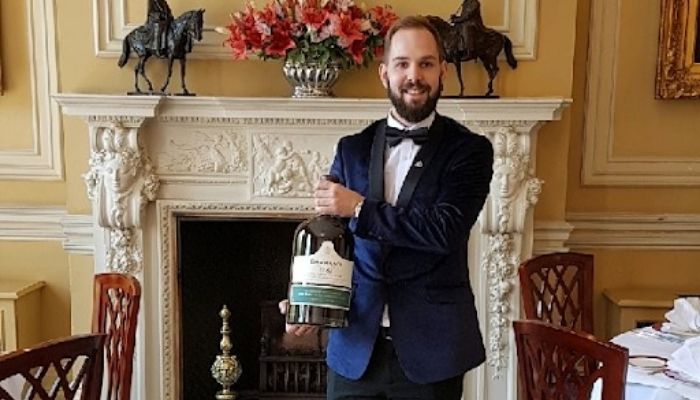 Rui Paulo Monteiro Pereira
Why did you want to become a sommelier?
I always had wine imprinted on my DNA. I still remember when I was little, people would pay me to foot tread the small "lagares" for a few hours. I would gather a few friends and we would all do it. And so later in life after studying in the hospitality school situated in Douro, where I learned about Port and Portuguese wines quite deeply, as soon as I had the chance of working with wine for a living I took it.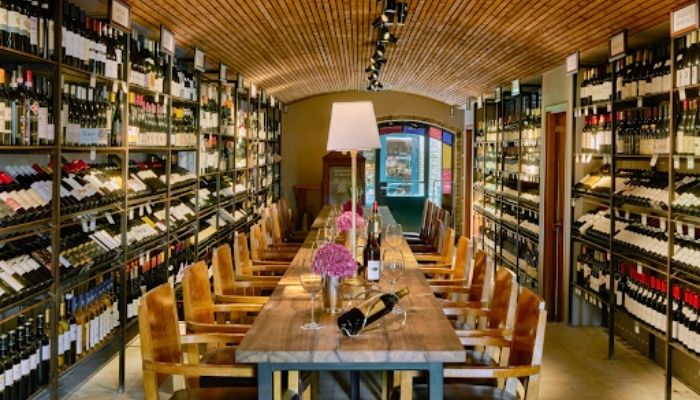 Le Pont de la Tour. A luxurious riverside destination with iconic views, Le Pont de la Tour combines traditional yet innovative French cuisine, knowledgeable and friendly staff, thoughtful design that evokes the Parisian chic of the 1930s and stunning views of the City and Tower Bridge.
How according to you has the role of the sommelier evolved, especially now during Covid times?
I would say that before, the companies would just look as a sommelier as a wine waiters almost, and now that the professionals in the area are quite scarce, and restaurants that some other time would have 5 sommeliers are forced to have only 1 because there is a shortage of people all around, sommeliers I would say are like gold, super rare and expensive, and the better you are the more value people will put in you. I feel that sommeliers are really valuable right now.
What are some of the most important skills for a sommelier to have?
Communication, knowledge and time management. The first 2 are obvious. Learn and sell wine, but having to work the floor, the back of the house, the tastings, the working the menu, the losing 1h per trip on the tube and still finding time for yourself and your family, there is where your inner juggler comes out, and being one is an extraordinary skill in my opinion.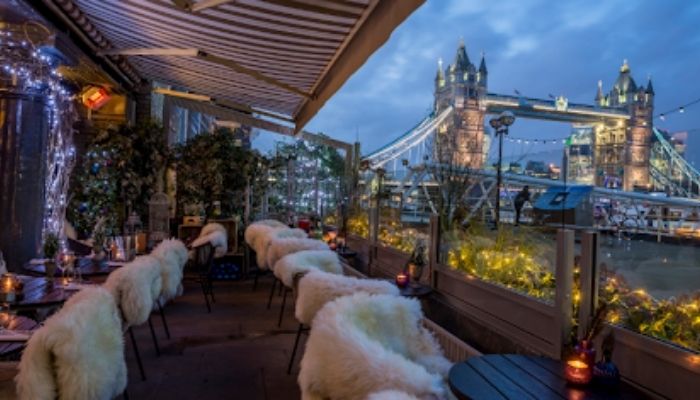 Alfresco dining on the famous terraces at Le Pont de la Tour.
What do you look for when you plan to buy wine for your business?
I try to see what my business needs, a particular region or grape, or a specific wine. I'm quite easy there and straightforward. If I work in a French restaurant I will spend more time looking for French wines and so on and so forth. As a sommelier I would also have my origins into consideration, so wherever I might go, I'll always bring a niche of Portuguese wines with me.
Your favorite places to enjoy great wine in London?
There isn't any place like home and the people that you are with, so even though a place might be important, more important is the people that you have to enjoy a glass with… I will choose a nice dinner at home where we crack open a few bottles of good stuff over any other place.
What is your approach to matching food and wine?
Always follow the classical pairings, sweet with sweet, exquisite with exquisite. But ultimately it comes down to personal preference, if someone wants a red wine with fish I'll try to find the best red wine I can to pair with that specific fish, personal choice for me as a massive weight because that is what makes us different, otherwise the world would be boring if we all liked the same things, if you like muscadet with steak, then go for it!
If you had to pick one red and one white wine as your personal best, which wines would they be?
Luis Seabra - Granito Cru from the Douro Valley as the white and probably .
What's the best part of your job?
Ahahaha, the drinking of course!
Any favorite food and wine pairing suggestions for London drinks enthusiasts?
Stilton and Port! My god, it is a classical pairing, but for real, it's so damn good!
Any tips for wine brands trying to grow in on-trade and how they can help sommeliers?
Tasting tasting tasting. If you want to sell your product, show your product.
Please explain your weekly tasks, going in detail about what all you do.
My weekly tasks are a bit messed up right now, since I work alone I have to do both services lunch and dinner, and I try to do as much paperwork as I can during these 2 services, either ordering more wine, preparing the wine list for new arrivals, organising menus for future events, etc.
What's your personal career goal? And how are you investing or planning to get there?
I would love to have a restaurant/wine bar opened someday, and I believe that, every experience, every person I am meeting, every wine I am tasting, will all be put together to reach that ultimate goal!
Tell us one good story that you remember of a customer and you.
On my very first week as a Sommelier, I was working lunch. Remember at this point I have never touched a decanter. Here I am, trying to do everything perfectly, serving from the right, bla bla bla, everything is going perfect!!
There were these 2 customers, which I will never ever forget. They ordered a bottle of Sarget de Gruaud-Larose 2009. We decanted it, I gave them 2 big Bordeaux glasses and everything is going perfect… when I go back to the table to top up the wine, after finishing the topping up, there is always this last drop on the decanter, as I go and clean it with the napkin, I touch the Bordeaux glass, that falls, breaks into a million pieces on the table, red wine everywhere… I had just made a fool of myself… the gentleman said to me "Don't worry about the wine we can always have some more, and don't worry about the table, we can swap, you were doing a great service, don't let one small mistake ruin your day, get us another bottle and pour yourself a glass, you seem like you need it"… just Uau!