Running a Good Bar in London
01/11/2018
Ed Semprini, General Manager of two bars in London, talks about the pubs and bars of London.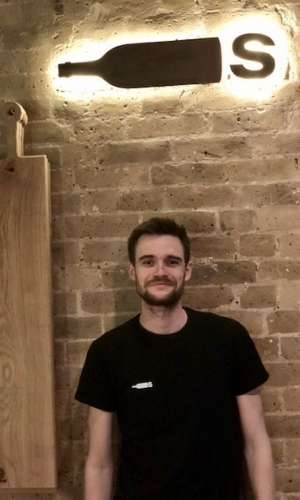 Ed Semprini is General Manager for 2 wine bars in London's vibrant bar scene. Their passion for wine oozes from every pore. They specialise in Italian wines as they are owned by Italians, and they look for sustainable independent, organic and bio-dynamic wines.
In an exclusive Q&A session with LWC, Ed talked about the pubs and bars of London and the latest drinks trends of those bars.
Tell us little more about Bottles?
Bottles started almost 3 yrs ago with Bottles & Battles. A group of Italian friends set up an Italian pet project. The idea was to loose some of the snobberies in the wine trade. They are primarily about the wine and particularly Italian wine – forgotten varieties, as well as small farms, many of whom are making incredible wine but have no UK trade.
Originally we observed that there had been a big drop in popularity in Italian wines bringing back a strong proposition to London. And showing that Italy is really 12 different countries in one.
The wine bars have big long sharing tables, Mediterranean style at which friends, families and strangers, all chat away whether they know each other or not.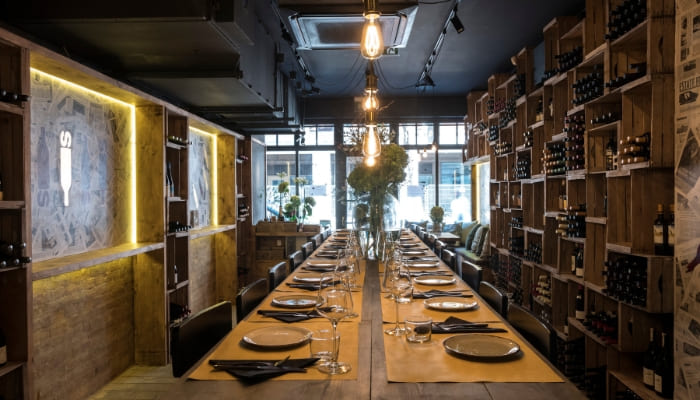 Is the current economic environment good or tough for pubs and bars?
It is getting tougher. As we aim to leave the EU then pricing is going up as new vintages come through, a lot of our suppliers are charging more because they are being charged more.
Finding trained staff is more and more difficult. We have had a lot of EU staff, who are now, it seems, heading to Berlin with the threat of being kicked out of here. So it leaves us in an industry that not many people want to get into.
Then again we are in our own bubble in London and there is some spare income around. The living wage has come in and improved things for some. It has been relatively steady for us over the last couple of years.
In general there seems to have been a lot of places that have shut down around the country and people are trying to save a little more. But in London that is less the case. Bottles is still doing well and people are coming to us for something slightly different, an experience. There is a slight upside for us in that there is less competition on the wine bar front. It does come down to what you offering – if there are 2 a penny – differentiation is key.
Even a small scale pub or bar has a million moving parts. How do you assert priorities and yet remain flexible to demand?
I have often asked my self the same thing. A lot of it comes from experience and learning. Prioritisation and organisation is the key. Lose those and things go to pot. Having a strong team is essential, ensuring that someone looks after the key areas.
Flexibility is tough. We get a lot of feedback and I have to match that with the company goals are aligned accordingly. It takes a lot of time and that comes back to having a good team behind you.
What are the top 5 priorities in running a great bar?
Have trust in your product and love it, then your selling it becomes easier and makes you happier and the customer happier.
Quality of the product. There are often certain things where – matching up quality with what it is trying to be is important.
Well trained staff. For me that's very important. Having right personalities and right training with people that know what they are doing. If they have happy work environment and then the customer gets right experience.
Creating right environment – create a path – that makes customers come back
Addressing the demand – what is out there and how can we be really good. You see wine bars throwing out not great food or bit of charcuterie or a restaurant without a decent wine list. We have tried to address demand between restaurant and wine experience incorporating the outstanding quality of the Sood family food offering.
Which is most important beer, wine, spirits, non-alcoholic drinks?
Wine obviously but outside of that then on the demand front is beer. Craft beers – they do want something slightly quirky –something quite similar to wine. We do have a selection of craft beers because not everyone wants wine. England is definitely at the frontier of that. There are now a lot of breweries in London offering some great craft beers like wine.
What is the hottest drink trend in Bottles currently?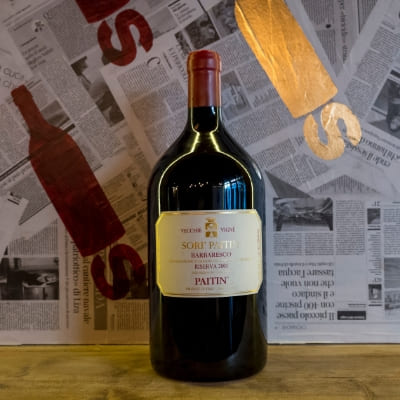 Its coming down to that more experimental side. A lot of people are wanting something a little different. We have trends of things like orange wines, but the public want something they haven't had before always discovering something new.
Wine is always changing always changing that's why I got into it.
For me there was this huge trend on orange and natural wine and they seemed to get mass-produced. But now as that has dropped down due to classification rules – and its less experimental. So now small producers create wine in a natural or more classical way.
On the list we have 245 wines including the fine wines.
We have great fun in picking out the small family producers. We have a wonderful small supplier that is just focused on Piedmont. He finds these small families and farms producing great wine and brings them over. This focus on particular areas really helps me and they are driven by their own goals and passion. And its those producers who are not doing this out of trend, but it is the way they have always done it and that is what is important.
People want the authentic experience – they want to try wines like when they're in the countries themselves trying local wines.
How important is it for suppliers to consider sustainability and environmental issues to pubs and bars?
I think it is very important. It is not just about supporting the winemakers; I think that everyone has general responsibility to the environment. We've noticed that consumers are actively choosing to have something that is produced in a sustainable, eco-friendly way. We can't ignore it in London because the new laws are coming in where deliveries will have to be done by electric vehicles between certain hours, which will make our lives a little awkward, but also packaging, the amount of tape and cellophane that we have to try and recycle.
Pubs and bars are still closing at 18 per week (CAMRA Aug 2018) – do pubs have a long-term future in the UK?
I hope that they do. On the pub front the large chains seem to be taking over. We have a fractious drinking society, which has taken the classic pub and boozer off the scene. So now you have anonymous boozers run by bigger companies where people go and just get slaughtered.
What we see round here are bars and pubs 20 a dozen. So the ones who survive are offering an experience and offering something different.
Overheads are now ridiculous in London so every little thing makes a difference. It is a tough environment – lot of people leaving the country and less disposable income.
I've noticed also that there are many new pubs and bars being opened without experienced management. Unless you know what you are doing it is a very tough environment. People miss the intricacy and it comes back to the demand people need to be open to change and check everything. There are a lot of cafes, bars all sell alcohol and almost routinely every month one or two close then few more pop up which to me shows it is tough and you have to have a plan and offer something that is affordable or unique.
Numbers will go up and it'll balance out in the end.
Are pubs a place to have a drink or centre of a community?
They always used to be a centre of community, but now they are simply a place to drink. There are still a few long standing pubs – where they have their regulars. In general just a place to drink – I personally never go to a pub on the community side.
Recruitment seems to be a big issue in the UK hospitality sector. What strategies and tactics can you use to manage it?
Training and incentive is key. If you take France and other European countries then it is a career.
Companies need to offer more training and a place to have fun in. The strict environments don't really work. If you can create a sense of belonging then you can retain people. Certainly on the wine front, it is difficult trying to find trained wine staff. People have certain expectations and our staff do a bit of everything. The only strategy that I have is to make people feel at home as we expand want to build people to move to different bars areas etc.
How do you manage range and choice with a limited number of suppliers in such a competitive market?
We have 14 suppliers to keep range diverse, all UK only. On Tuesday & Friday suppliers turn up every 5 minutes so it is pretty hectic.
But it takes up a lot of time between both sites and has to be direct delivery to each site. So unless you move to central buying and ordering then it is about relying on the team and having people in the team to help. We have organised orders, specific times and days to bring deliveries in and then there is a member of staff who helps me on the buying side maintaining quality and going to tastings etc.
In order to supply such a dynamic wine list then it is the only way.
Our goal is to import and have our own warehouse, but a little way away at the moment.
Will Alexa replace bar staff?
It would be very interesting to see but no I don't think it will.
Staff are just as interesting and important as the product. There may be a bar somewhere that tries it, but Alexa can't pour a wine or stack a shelf so I'm not sure that is going to happen. I certainly don't think that the power of staff can be underestimated it is them who create the experience.
Enter your brands now to save with early bird pricing and ship your samples later. Give a boost to your brand globally.