Meet Nik Darlington, MD at Red Squirrel Wine, London
29/10/2018
In a 30 min session with LWC, MD of Red Squirrel Wine, Nik Darlington shares insights about his business, from where they source wine and their key price points.
In an exclusive interview with LWC, Nik Darlington, the Managing Director of Red Squirrel Wine, explains how and why he set up his wine merchant business that looks to bring wines from off the beaten path to UK bars, restaurants and wine stores.
Tell us about the background to the business?
Red Squirrel was something of a 'save the world' idea! A mission to seek out and protect native and alternative grape varieties. I wouldn't say we've saved the world, but I hope we've changed the way many people approach more obscure wines, contributed to a growing conversation, and had a lot of fun doing it surrounded by lovely, passionate people.
Why do you think your business stands out from the competition?
We don't take ourselves too seriously and like to keep things on a very personal level but strive for the professionalism and service of a much bigger company. And we've stuck to a clear vision of what we're all about, even as we've grown and adapted.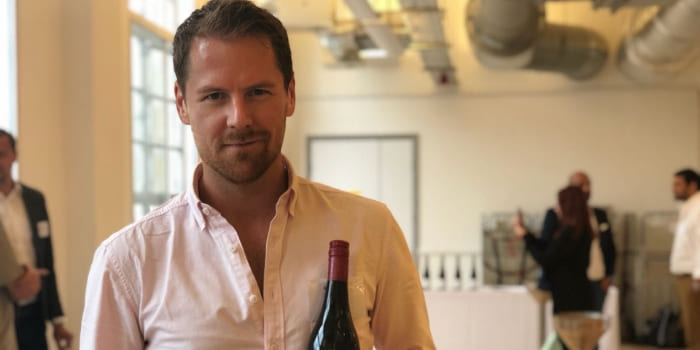 Describe your approach to wine buying? What are you hoping to offer your customers?
Something they haven't seen before, that makes them smile and makes them want to know more.
Where are the main wine countries and regions that you source your wine from?
All over the world really, from Canada to Turkey! Our bestselling producer is Austrian, but the majority of our wines naturally come from France and Italy where there's a treasure trove of unheralded regions and native grapes.
Has that changed much in the last five years?
Not really, and if anything it has consolidated and shrunk as the company has gone from being an online retailer buying from other merchants to what we are now, which is essentially 99% a direct importer and supplier to the trade.
What are the key price points for you and why?
Our sweet spot in UK retail terms is £12-18. This is where we're selling most wine, and in the equivalent bracket for restaurants or bars, who represent a little more than two-thirds of our customers.
What do you think will be the key wine regions, countries, grapes and styles of wine in the next 18 months?
I can't see much change in provenance or style over the next 18 months, to be honest. Perhaps as a general rule, the inquisitive drinkers will continue to seek out the more unusual corners of the world of wine, and lesser-known regions, but the key countries like France, Italy and Spain will remain paramount. Austria is always gaining ground, but that's never been a surprise from our point of view. I can see South Africa and its wonderful personalities continue to enthral, and I hope that Australia will continue to claw back some ground. We're definitely seeing positive signs for both. We have a brilliant, multi-skilled team that I'm incredibly proud to be a part of, an array of customers we love working with, and a band of winemakers whose wines we love drinking and talking about.
Where are you seeing the most growth in how people are buying wine?
We have invested a lot of time and effort in growing our range of wines in KeyKeg, from existing and new producers. This time a year ago we hadn't even launched the keg wines but it's already roughly one-fifth of our business and growing all the time. It's a different and invigorating format that's environmentally friendly and relevant, but crucially these days it's not just about putting the cheapest wine in keg. We have serious producers putting serious wine in them and it's creating a lot of excitement among customers. So certainly wine-on-tap will continue to present big opportunities.
Enter your brands now to save with early bird pricing and ship your samples later. Give a boost to your brand globally.