Meet future Sake Samurai: Savvas Symeonidis
02/11/2021
Savvas Symeonidis is living his best life between Zuma London and Mykonos while he also works towards his goal of becoming a Sake Samurai.
Where do you currently work?
ZUMA Knightsbridge in the winter, ZUMA Mykonos in the summer.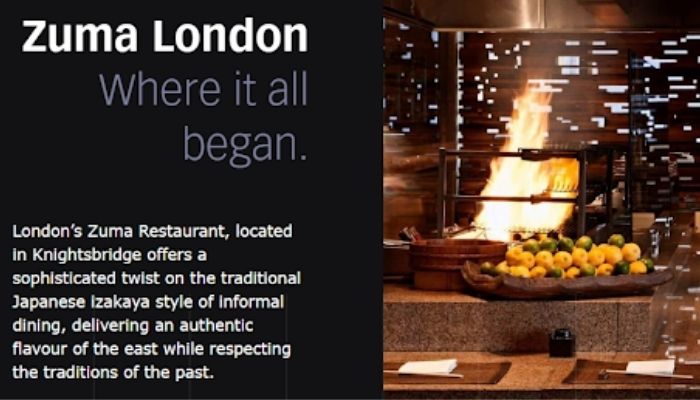 Zuma Restaurant, London
Tell us a little about yourself
I was born in Athens in 1984. From a young age I was and still am into martial arts, painting and making music, being able to sing and play the guitar. After attending a British high school in Alexandria of Egypt, I entered the faculty of medicine in Athens. After completing my national service at the Greek army I decided to quit medicine to follow my passion for wine.
I was working in fancy restaurants for my pocket money in parallel with my studies and watching the sommeliers work always fascinated me. Eventually I took the WSET route in wine education and moved for work in the UK, being one of the leading markets in the industry.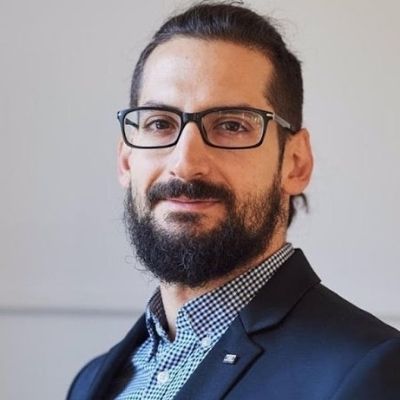 Savvas Symeonidis, Head Sommelier & Wine Buyer ZUMA Mykonos
Why did you want to become a sommelier?
The idea that you grow a living organism and you convert it into something else, still living, is fascinating to me. Death and rebirth in a sense. The wine industry is also quite diverse, allowing you to work in education, retail, front of house and more. Wine connects the world, you need to learn about places that grow wine and there are vines everywhere.
How according to you has the role of the sommelier evolved, especially now during covid times?
With margins being tighter than ever we need to be even more flexible with our listings and how we manage stock.
What are some of the most important skills for a sommelier?
The sommelier business and wine in general is a social thing. Socialise and network as much as you taste wine.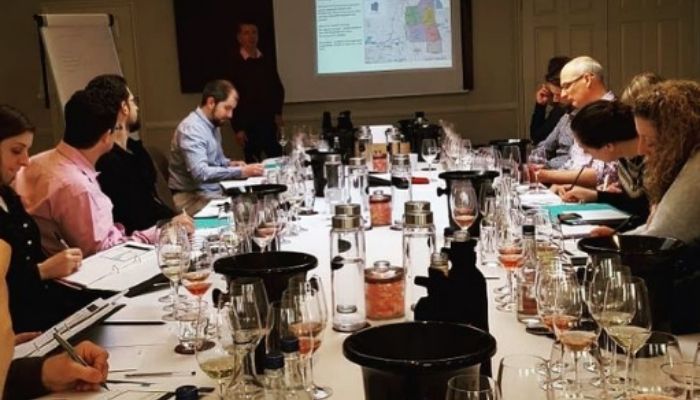 Attending a course about Californian wines from California Wines and Justin Knock
What do you look for when you plan to buy wine for your business?
I look for something of outstanding value for quality for core listings. In fine wines I look for the right vintages stored in the best conditions. All depending on the food pairing of course. Making a deal with a supplier is good but it shouldn't dictate the direction you take on your wine list.
Your favorite places to enjoy great wine in London?
At home with friends or by the canal when weather permits. Picnic at the park works too for me.
What is your approach to matching food and wine?
It's all about the balance of flavours. Food and wine shouldn't overwhelm one another.
If you had to pick one red and one white wine as your personal best, which wines would they be?
Mount Eden Pinot Noir from the US and any Riesling from Hirtzberger from Austria.
What's the best part of your job?
The moment a diner tastes a wine he/she really enjoys is precious. It's like you communicate through flavour. Interacting with guests is the part of my job I enjoy the most.
What are the 5 challenges you normally face in your job and how do you tackle these?
- Communication with colleagues - Breaking down information into simple yet precise sentences.
- Power trip from guests and sometimes management colleagues - Staying positive and not getting swayed by someone's ambition/malicious intent.Meeting deadlines - Planning is everything. No room for procrastination, do what you have to, do it now.
- Interacting with a guest that has an open "Wine-app" in front of you. - Keep it cool, if possible explain that ratings are not everything.
- Finding time to switch off. There's more to life than the restaurant floor. - Days off are "off", non negotiable.