Mattia Scarpazza on what it takes to break through as a sommelier
28/10/2021
Mattia Scarpazza is fast with becoming one of the most influential sommeliers working in the UK.
Not only does he have a prestigious role as head sommelier at the award-winning Petersham Nurseries but he is building a worldwide audience for his breakthrough Looking Into Wine podcast.
Can you tell us about your background and how you first got into wine?
I first got into wine at a young age. I can still remember going with my grandfather to Piedmont wineries collecting Demijohns of wines. I first started out in the trade with some work experience in a wine shop in Italy, but it was when I moved to London eight years ago that wine became my main focus and I have not looked back since.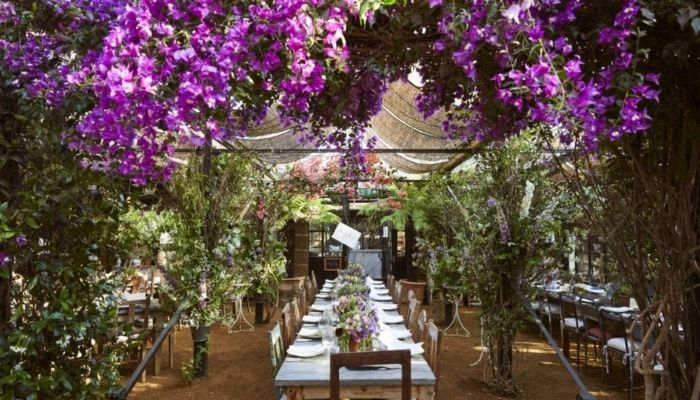 Petersham Nurseries
How did you progress into your current role?
It was a leap of faith. I was working in a bar and there was an opening for a sommelier in the restaurant that was part of the same business. I applied and I got it. Then I moved to my current workplace, Petersham Nurseries, where I the been able to study and get my accreditations right up to the WSET Diploma. I have during that time been promoted to head sommelier.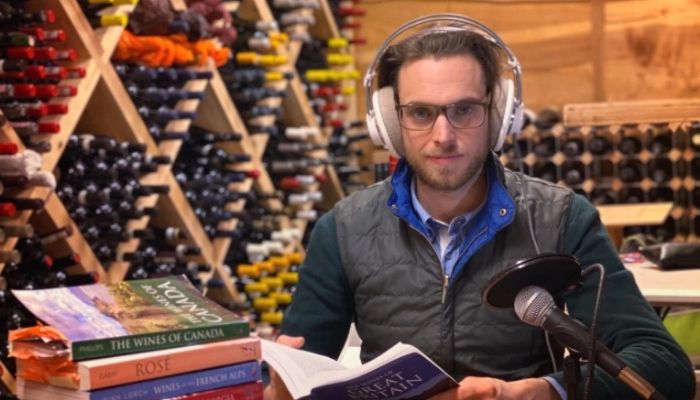 Mattia Scarpazza on his podcast
Why did you want to be a sommelier?
I always had an interest in wine and food and how they work together, so when the opportunity came up to be a sommelier I took it. I then discovered the whole production side of making wine and I became even more fascinated in the whole process. It is still my favourite part about wine.
What is involved in your current role and your main tasks?
I mainly look after the operational side of things with events, wine tastings and development of the wine list. I am always looking out for deals and to follow the right trends in the wine world.
How have you helped devise the wine list and wine programme at Petersham Nurseries?
I have managed, over the years, to develop the list from two pages of A4, to the booklet we have now. I have worked hard to make sure we that how we describe the wines on the list will connect with our customers. I always make sure our service can be as efficient as it can be. With the help of Petersham Cellar we look for small, and not so small wineries in Italy, that can become part of our list.
What are the key factors about the list that help and drive the bottom line?
We import some of our wines direct from producers which gives us control over the quality and we have been able to build up long term relationship with those producers. We, for instance, import our own Prosecco which is used for cocktails and our own Bellini. It gives us more confidence when we are selling these wines.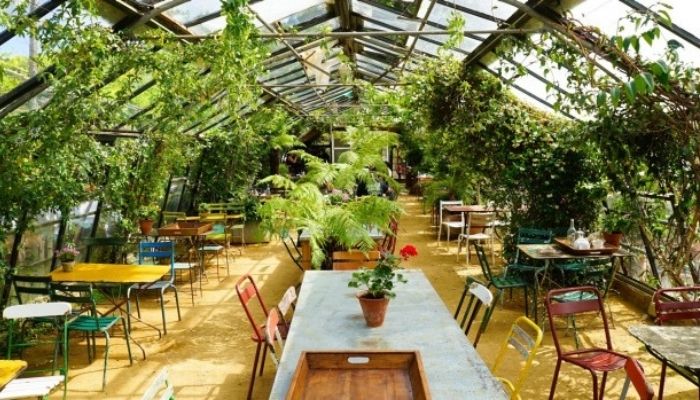 Petersham Nurserie sitting area
What do you most look for and want from wine suppliers to help drive sales?
As we have an extensive selection of Italian wines on the list, I do not want to see the same sort of wines from our suppliers. Help with our staff training and giving us access to back vintages is also important.
How do you determine if your wine list is successful? What criteria do you use?
If the wines are moving quickly off the list then we know we are doing a good job. But we also have to make sure we are meeting our margins. At the end of the day it is all about cashflow. We look at our most selling wines and their prices and look at how we can increase the average spend.
What are the criteria you look for in a wine when deciding whether to include it on your list or not?
I focus on the story of the wine, who produces and why and how does a particular wine compare to others. Is it a true example of the style? If the story is good, and the price is right it gets to be a good candidate for the list.
What do you see as being the key skills and talents needed to be a good sommelier?
There are a lot of skills needed, but I think patience, resolve, and quick thinking are the most important.
It is also important they are confident around food and understand what the driving flavours are in a particular dish so that they can suggest the right wine pairing to go with it.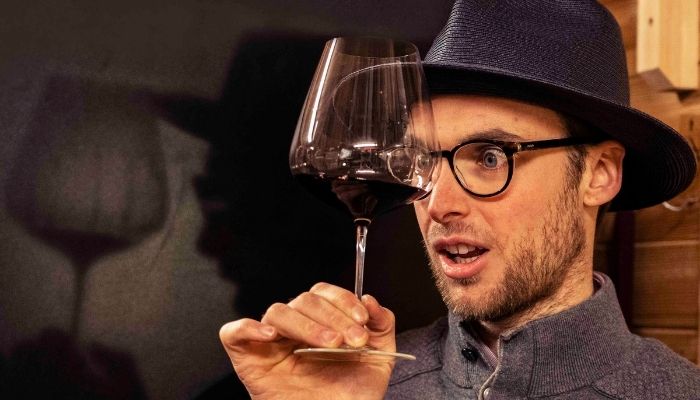 Have those changed at all during your career?
I believe I have been able to improve my patience levels and resolve over the years. I have also been working hard on my own food skills and it has helped me make better decisions on what wines to offer.
What do you most look for when interviewing sommeliers that makes them stand out?
I like to see a willingness to learn and to challenge themselves. It means you have to be a good reader of people and their characteristics.
What wine buying trends have you seen since lockdown in terms of styles of wine?
Customers are looking for wines that can take them to places they know or have visited. They are looking for some sort of escapism. We are as a result seeing more wines from the lesser-known regions of Italy becoming more popular, like Liguria, Sardegna and Abruzzo.
What are the sweet spots in terms of price points?
In the terms of value, I would say £50 to £65 is where I find it the most. *You can find our more about the wines and the list at Petersham Nurseries here.
To tune into Mattia Scarpazza's Looking Into Wine podcast click here.