Mark Wrigglesworth on why the Good Wine Shop lives up to its name
26/11/2021
London's The Good Wine Shop as a key player, playing its part in building a local community as Mark Wrigglesworth expands his Wine Merchants
For a growing number of residents in south London The Good Wine Shop is a key part of their local community as Mark Wrigglesworth has expanded his wine merchants into more suburban areas, including Richmond Hill which was named Decanter's Best London Neighbourhood Wine Shop in London in its 2020 awards. Here he explains what he thinks makes his model such a success.
What is your background and how did you get into the drinks industry?
I used to have a successful career in a number of different business sectors. I started out in healthcare, which involved setting up, from scratch, a European division for a US healthcare company. That was brilliant for me. I was only 26 years old at the time and it enabled me to really cut my teeth in knowing how to run a business. After five years I had built it up to a turnover of close to £1 million and was ready for my next challenge.
I then moved to the telecoms sector where I was part of a small start-up business, helping it to grow to a company with 50 staff over a three-year period.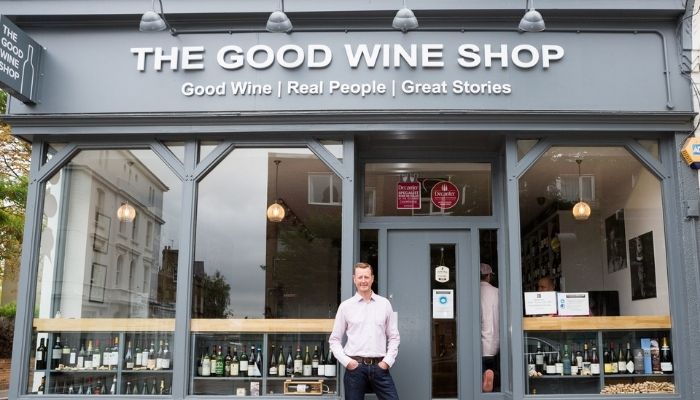 Mark Wrigglesworth, Owner at the Good Wine Shop
Why did you want to work in the wine sector and wine retailing in particular?
After working in other business areas I thought it was time to "own something" for myself. That Christmas, in 2000, my mum bought me some Michael Schuster wine courses and I had this "light-bulb moment" to run a wine business. As I had worked in a few other start ups for other people I really fancied doing my own thing in something I was passionate about.
What was your goal from the outset - what did you want your point of difference to be?
I wanted to find wines that were not widely available in multiples. So that meant seeking out unique small artisan producers. That has been our USP from the start and we have built on that.
I also realise that to be a good wine merchants you have to be part of the community, you need to know your customers by name, the names of their dogs and kids.
How have you gone about building up your range and deciding on what regions and countries to concentrate on?
It's somewhat driven by consumer demand and a sense of having a mission to introduce customers to new things, grape varieties or emerging regions. but also making sure we could appeal to the more traditional and well informed wine buyer too.
What are the key factors you look for in a new wine or producer before taking them on?
Quality, quality, quality - then the back story of the estate or family and why they produce that wine and how.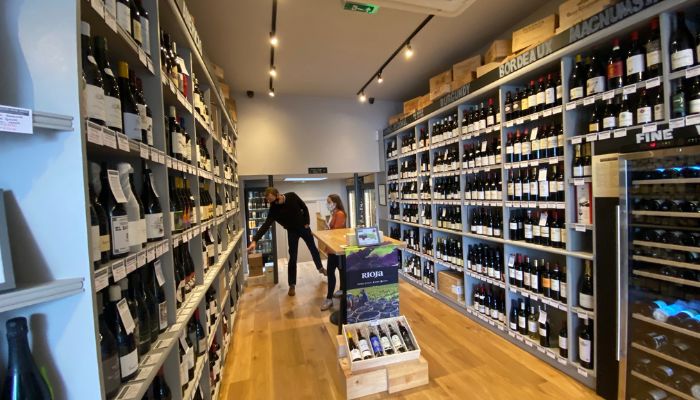 The Good Wine Shop
What are the things a producer can do to make your life easier?
Provide marketing support materials as online is so key now - high quality bottle shots, images of the vineyard and also key people in the business. We need all the help they can give us to tell their story and that of their wines - we need their suppor to do that.
What are the things that producers get wrong that frustrate you and make you less likely to want to work with them?
Poor communication, particularly when working directly with producers. Slow to respond can be frustrating when you are trying to plan ahead.
What trends are you seeing post lockdown in terms of wines being bought, styles and price points?
Things haven't change dramatically although the average price which spiked during lockdown is now coming back to more normal historic levels.
What are your plans for the next steps for the business to help you grow?
We want to build more direct relationships with producers that allow us to provide a unique customer offering and enable better margins by cutting our the middle man. We are pushing to do more of that where we can get the right economies of scale. We have also scaled back the range. We have a core range of around 600 wines that goes into all the stores, with the flexibility for each store manager to list more or less of a particular style or country. But we were 850 wines and that was too many. We need every bottle to earn its place on the list.
What do you think are the key skills needed to be a good wine retailer?
The only wine business I have ever worked in is my own. So I have not got any template or rule or thumb to go by. Know your market demographic and customer base, understand what motivates them to visit you rather than the myriad of other places they can buy wine. It's why it was so important not just for the business, but the team when we were recognised in the Decanter Awards. It was a real accolade for the team at the Richmond Hill store. They have done a great job in engaging with the local customers there. They just get the DNA of the business. We are really proud of it.
Do you think those skills have changed over the years - if so how?
Not really, but you need to clear on this and keep that customer base interested by constantly having things to interest them and bring them back.