Lenart Cernelic: how growing up with wine has helped me become a better sommelier
24/11/2021
Lenart Cernelic looks back on his career that has taken him from Slovenia to some of London's leading restaurants and bars, to now his new role as manager of JB Parkers in Guernsey.
Can you tell us about your background and how you first got into wine?
Well, I originally come from a winemaking country, Slovenia. There are over 28,000 wineries in the country, most of them tiny with less than a hectare of land on average. In a country of 2 million, this results in everyone having a vineyard either directly, or via a family member or at the very least through a close friend.
I was lucky enough that both my dad and my grandparents owned a vineyard each, which meant I was doing harvest since I was a baby. Harvest is hard labour, especially when you are a child and you'd much rather play than collect sticky grapes, push around heavy crates or my least favourite part of the job clean the barrels before new wine gets transferred in.
This all resulted in me having absolutely no interest in wine. Until I moved to London that is. I quickly learned that to advance, you need to stand out, and I noticed wine was one of the things majority of the hospitality was weakest in.
I quickly set on passing my WSETs 1,2 and 3. My understanding of wine, and more importantly grapes helped me progress very quickly and within a year of starting the WSET journey I landed my first sommelier gig at Sketch. The rest is history as they say.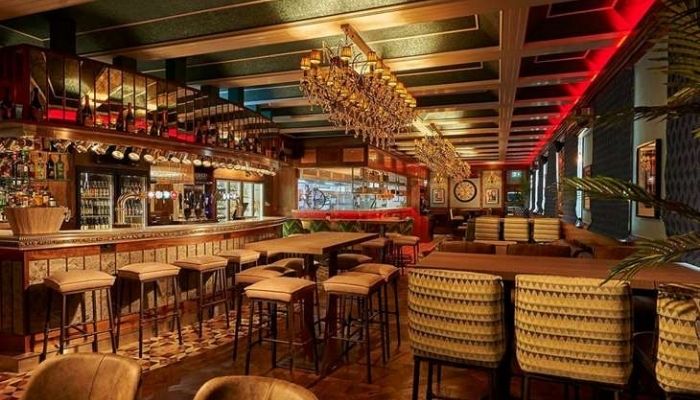 Why did you want to be a sommelier?
The way I always understood the role of the sommelier was, it is your job to educate and expand your guests' horizons. Anyone can recommend a New Zealand Sauvignon Blanc, but it takes a lot of knowledge and confidence to get your guest to believe you a dry Tokaji Harslevelu is the better option to go to.
I found a role where you can influence a guest's experience in this strong way very exciting. Plus, all the benefits of tasting insanely expensive and rare wines of course.
How did you progress into your current role?
I like a challenge. I need a challenge. This keeps me moving forward. In my previous position I was running a wine programme for a group of restaurants, which was fantastic from a business standpoint, but at some point, I realised I need to be back on the floor more. Interacting with guests, and teaching them to ensure I don't lose touch of trends and new questions that are burning in their minds.
JB Parker's came calling, with a beautiful underground wine cellar and it offered no fuss modern dining with huge potential to became the premier wine place in Guernsey. But, it would take a lot of work and a lot of patience. I didn't hesitate for very long and made the jump.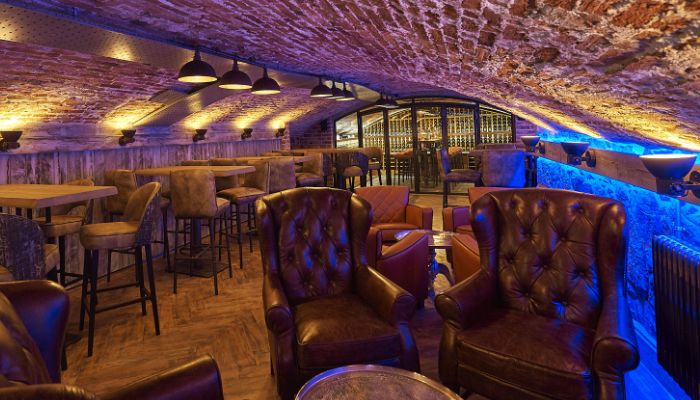 JB parker's sitting lounge
What is involved in your current role and your main tasks?
I manage JB Parker's which is a really cool venue within Moores Hotel in St.Peter Port. Everything from enforcing the vision which we see for it, to actively running the service, to bringing in new ideas to connect with our guests and, of course, buying and organising the wine lists for JBs and the hotel which it is located in.
My favourite part of the job are the numerous consumer tastings we do. We don't have a template or a screenplay, we just let them ask questions and have long debates about wine. We advertise our tastings to last 90 minutes, but they sometimes last as long as four hours, with guests so appreciative of having their questions answered.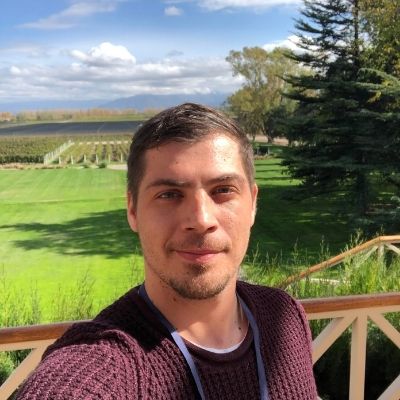 Lenart Cernelic, Manager at JB Parkers
How have you devised the wine list and wine programme at JB Parkers?
The people of Guernesy have not had the privilege of having many serious wine places exposed to them, so the level of knowledge in the general public is not the highest. That drove my decision to ease them into new and interesting wines.
Instead of complicating wine lists with countries, regions, sub-regions etc, we devised categories based on the categories they are familiar with. So we have a category Red Bordeaux, which of course lists all of those, but we added a section "You might like..." where we recommend the likes of a Loire Valley Cabernet Franc, or an Uruguayan Tannat. Or a category for Sauvignon Blanc, which would recommend a Torrontes or an Albarino, and so on.
What are the key factors about the list that help and drive the bottom line?
The key factor as with every list is, you need to make sure guests aren't overwhelmed by too many wines and that you offer good value for money. Bottom line is not a short-term thing, it evolves and you need to be patient. You might make a smaller GP in the beginning when you are trying to shape mindsets, but in the long-term they pay out.
For example, before my arrival our house Pinot Noir, was pretty terrible, and it showed in the sales. Yes the GP was good, but we didn't sell any of it, or any Pinot from the full bottle list either. So I've upgraded by 50%, and it is now in-line with other house wines in terms of sales, but more importantly the category by the bottle has seen a significant rise in sales, and our GP is even better than before.
What do you most look for and want from wine suppliers to help drive sales?
Courage for one. I like wine suppliers that are not afraid to list a good wine, just because it could be slightly more difficult to sell. All we need from them to help drive sales is an occasional sample which we can use for either training or pouring some tasters to our guests. It's that simple.
How do you determine if your wine list is successful? What criteria do you use?
Well, it's a business, so, of course, the margins have to be there, the higher the better. But I also want to see sales across all lines. If we are only selling three wines from the wine list, that's hardly successful. We also look for feedback on value. When we don't hear feedback about value, we know we are doing it right.
If guests would mention great value on wines, it means we are not maximising our profits, if they mention too expensive, that's a different problem.
What are the criteria you look for in a wine when deciding whether to include it in your wine program or not?
It starts with the price point, always. If it's unrealistic there is no chance for a wine to make its way on to the list as I won't sell something that is not worth it. People have enough suspicions and fear of sommeliers already, we don't need the added pressure of selling sub-par products.
I like to taste wines for the first time blind (as in no price tag) and guesstimate their cost. If i'm within a £1 that wine makes it on the shortlist. After that they just need to fit with the idea of the list. I don't overcomplicate things.
What do you see as being the key skills and talents needed to be a good sommelier?
You need to be observant, that can help you connect with guests better, pick up on social cues, correctly assess the occasion etc. Curiosity is also very important. You need to be curious about wine, beverages and service.
In terms of skills, the most useful one is learning to use the language. Make it poetic, make it passionate, make it literary, this makes guests fall in love with the wine you are describing.
Have those changed at all during your career?
I think these were always the most important, but I didn't realise it early on. I thought knowing ABVs is important, or how quietly you can open a bottle of bubbles, or which part of the foil you should cut. None of these things will leave an impression on your guest, which is ultimately what you want to do.
What do you most look for when interviewing sommeliers that makes them stand out?
Curiosity and thinking on their feet. Anything else we can teach them, but these are things that need to be natural.
What wine buying trends have you seen since lockdown in terms of styles of wine and regions?
During lockdown, I still ran our wine shop and the key trend there was volume. After the lockdown, there was a slightly higher spend per bottle, but I think that has more to do with the lack of entertainment in lockdown and wanting to treat yourself, rather than an evolving trend. Argentine Malbec definitely seems to be grabbing people's attention more than ever.
What are the sweet spots in terms of price points?
Depends on the grape variety, colour, location and your venue. We can't charge £60 for the cheapest bottle of Sancerre at JB's, whereas in Mayfair, that's on the very low end. Our margins are way lower and we have no tax to worry about either. For our type of venue, around £40 average spend per bottle is a good bet for regular diners.