Deadline
September 30, 2023
Enter Now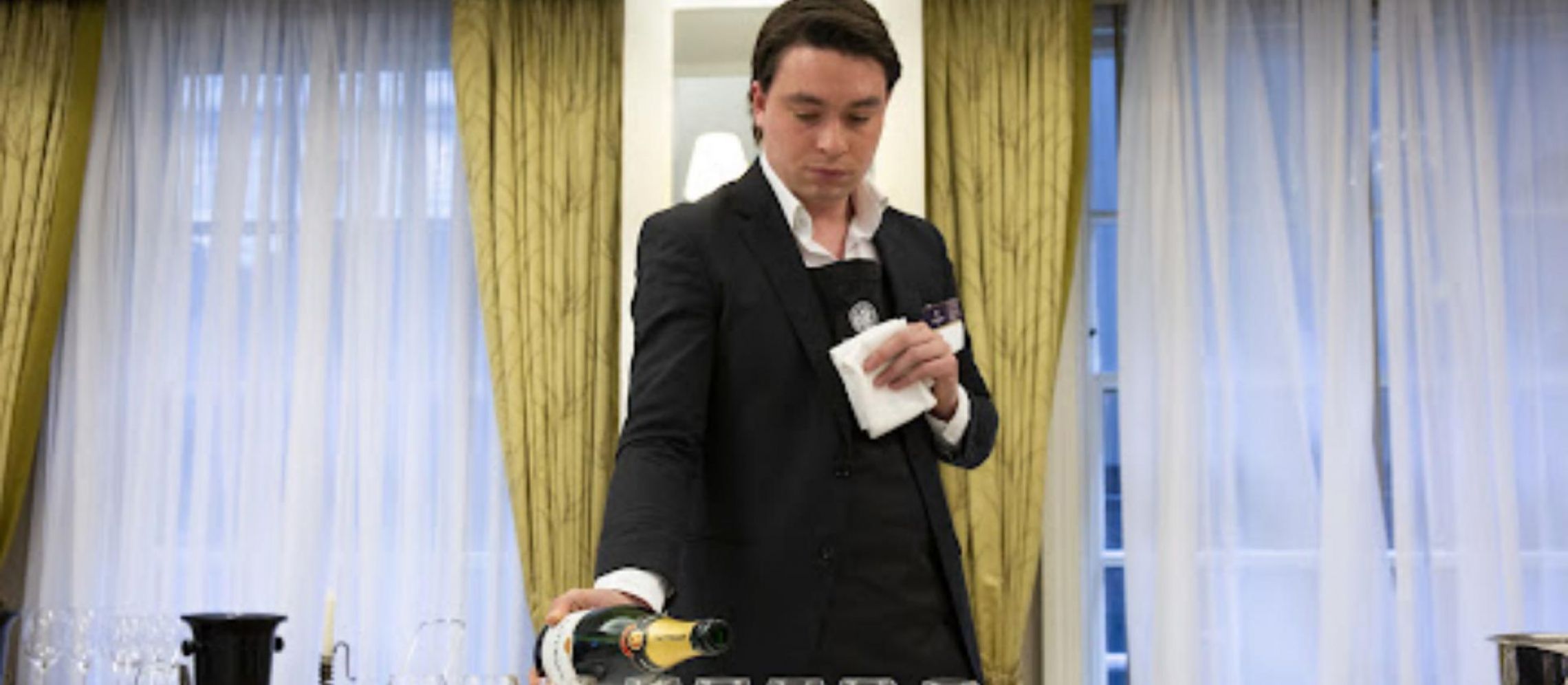 It's Not About You. It's About The Guest.- Says Philipp
Philipp Reinstaller, Head Sommelier at Trivet Restaurant, shares insights on elevating the guest experience and methods he uses to grow wine sales.
Philipp began his career in London as a Commis Sommelier at Dinner by Heston Blumenthal (2 Michelin stars). For nearly five years, he had the pleasure of working with Stefan Neumann MS and Vincenzo Arnese. During this time, he was promoted to Assistant Head Sommelier, passed the COMS Certified exam, and became Austria's first SSA Master Sake Sommelier. With over six years of industry experience, he joined Trivet as Head Sommelier in June 2021 and passed the Court of Master Sommelier Advanced exam in October. He also served as an IWSC judge for the first time this year.
Your current place of work
Trivet
Tell us about yourself.
I was born in 1993 in Kufstein, Austria. After finishing Tourism high school in Innsbruck, I moved to Munich to work at Tantris (2 Michelin stars) in 2013. Three years later, I started my first job as Commis Sommelier at Dinner by Heston Blumenthal (2 Michelin stars) in London, having the pleasure of working with Stefan Neumann MS and Vincenzo Arnese for nearly five years. During this time, I got promoted to Assistant Head Sommelier, passed the COMS Certified exam, and was the first Austrian to achieve the SSA Master Sake Sommelier title. In June 2021, I started at Trivet as Head Sommelier and passed the Court of Master Sommelier Advanced exam in October. It was also an honour to be judging for the IWSC for the first time this year.
Why did you want to become a sommelier?
It was the fault of the Sommelier team at my first restaurant in Munich, Tantris, 2 Michelin stars. I was blown away by their ability to blind tasting, the opportunity to work closely with chefs, and their depth of knowledge, which inspired me. This made me move to London with the goal of becoming a Sommelier and working with the best in the industry. Before that, I knew nothing about Michelin, Fine Dining, or Sommeliers. This restaurant will always have a special place in my heart.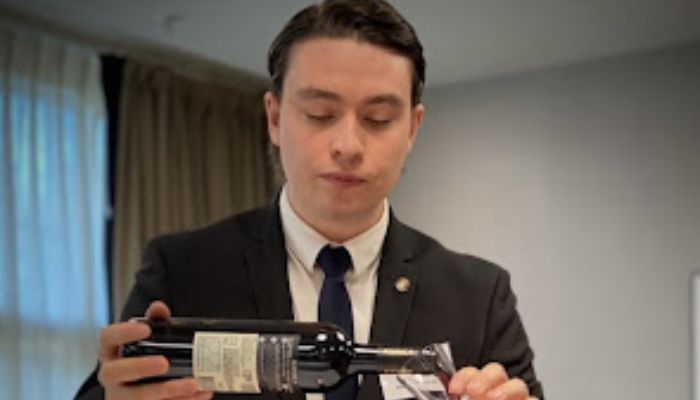 Image: Philipp Reinstaller
[[relatedPurchasesItems-38]]
What do I look for in a new brand before taking in my restaurant?
Before taking on a new brand, we must taste the product and like it. It needs to fit with the restaurant, our philosophy, and the wine list while keeping the price in mind. Fundamentally, it needs to be a product we would like to recommend to our guests, and most importantly, we need to know that our guests will appreciate it.
What sources do you follow to stay on top of industry trends and new launches worldwide?
Social media, different magazines (Decanter, Club Oenologique, for example)
Questions you would ask a customer who doesn't know anything about wine?
It is best to find out what the customer likes or dislikes.
White, red, rose, orange, sparkling, still, dry, or sweet?
Does the customer prefer something fresh and light or rich and full-bodied?
If there are any preferences regarding the fruit profile? Citrus, stone, exotic; Red fruits/ dark fruits. In addition to aromatic styles, more floral or neither.
Maybe they would like to explore different countries or grapes. Or if there was the wine, they had previously enjoyed and would like to try to find something similar.
What are some of the most essential skills for a sommelier?
The single most important skill is being humble. It's not about yourself, and it's about the guest. Too many times, Sommeliers recommend a wine they would like to drink instead of a wine the guest would like. Willing to learn, hard-working, organised, and being able to stay calm under pressure would be other features.
How I would train my new staff member in their first seven days of joining.
Starting a new job is always overwhelming; Lots of new information and loads to take in.
For the first week, I would try to explain as much as possible and focus on the restaurant's SOPs and the rules. Every restaurant has a different approach, so it takes time to adapt.
In addition, go through the wine list, explain wines by the glass and get them to try as much as possible. The atmosphere must be welcoming and friendly. I think, especially now, that there are plenty of opportunities, and the team really makes the difference.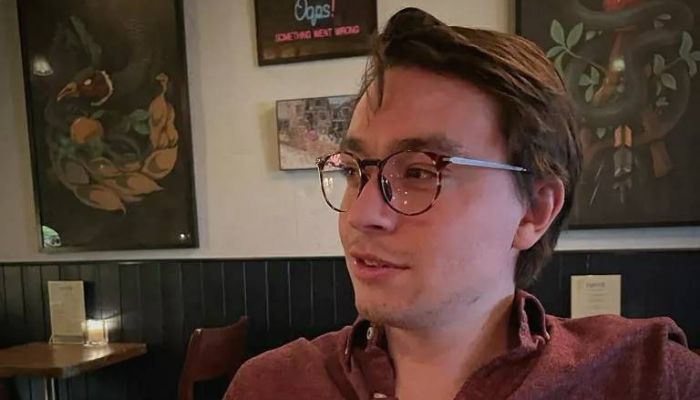 Image: Philipp Reinstaller
What methods do you use to grow wine sales? Please explain with examples.
The wine list features wines starting from £25 to a couple thousand per bottle, with GPs ranging roughly between 40% for the top wines up to 70%. I believe there is something for everyone on the list. Keeping the GP like this gives us the opportunity to offer fantastic wines at fair prices.
What methods do you use to grow profits?
I think keeping the GP at these levels increases the sales already. We also have the opportunity to take advantage of our terrace and wine bar in the afternoon which is open for drinks and snacks, such as fries, salumi, or cheese boards.
How do you self-learn and improve your skills?
Training with other Sommeliers, testing ourselves on knowledge and blind tastings. Watching competition and seeing how other people are approaching situations. For expertise, I mainly use Guildsomm and then flashcards.
What's the best part of your job?
There are ample things which I enjoy, but if I had to choose one, service. The energetic atmosphere in the restaurant during the busiest time gives you so much adrenaline. Knowing that guests are having a good time because of what the team provides is incredible. Outside the restaurant, it would say trips to different wine regions can't be beaten.
How do you elevate the guest experience? Please give 4-5 examples and insights here.
I think it's important to understand what the guest wants and likes, especially in the beginning. As sommeliers, we should always try to find the right wine/ beverage for the right moment. Listening to the guest is essential. Understanding which type of service the guest wants, being entertained, or having a night out for themselves. Adapting to this can enhance the experience a lot.
As well as remembering preferences, water, wines, and which glasses the guest likes.
Picking up on small things and being attentive. For example, if the guest has his wine glass on the left side all the time, set it up on the same side the next time.
Overhearing a happy birthday and surprising the guest with a happy birthday card at the end of the meal. All these little things can make a meal very special if we pay attention to details and are willing to go an extra step.
[[relatedPurchasesItems-38]]
Any favourite food and wine pairing suggestions for London drinks enthusiasts?
Aged white Bordeaux and ribeye
Name three sommeliers in the UK you like
Martin Kleveta (Assistant Head Sommelier at Hide)
Dion Wai (Junior Assistant Head Sommelier at 67 Pall Mall)
Vincenzo Arnese (Head Sommelier at Alain Ducasse at the Dorchester and recently crowned UK Best Sommelier of the Year)
What's your personal career goal? And how are you investing or planning to get there?
Two big goals. I am passing the Master Sommelier exam and competing in an international competition. Working on the floor is probably the best training for the latter.
Give us one good story that you remember of a customer and you.
I will tell you a good story, but I was the customer. On a trip to Portugal with a friend, we said hi to the head chef of a Michelin star restaurant because we had another friend working there. Just before midnight, we sat down with him to have a glass of wine and a chat. At 6:30 in the morning, Chef started grilling sausages in the kitchen, and we moved on from wine to beers. Moments like this make hospitality very special for me.
Header Image: Philipp Reinstaller
The London Wine Competition is now open for submissions. Register your wines today to save BIG on super early bird pricing. Ship your samples later.