Early Deadline
December 20, 2023
Enter Now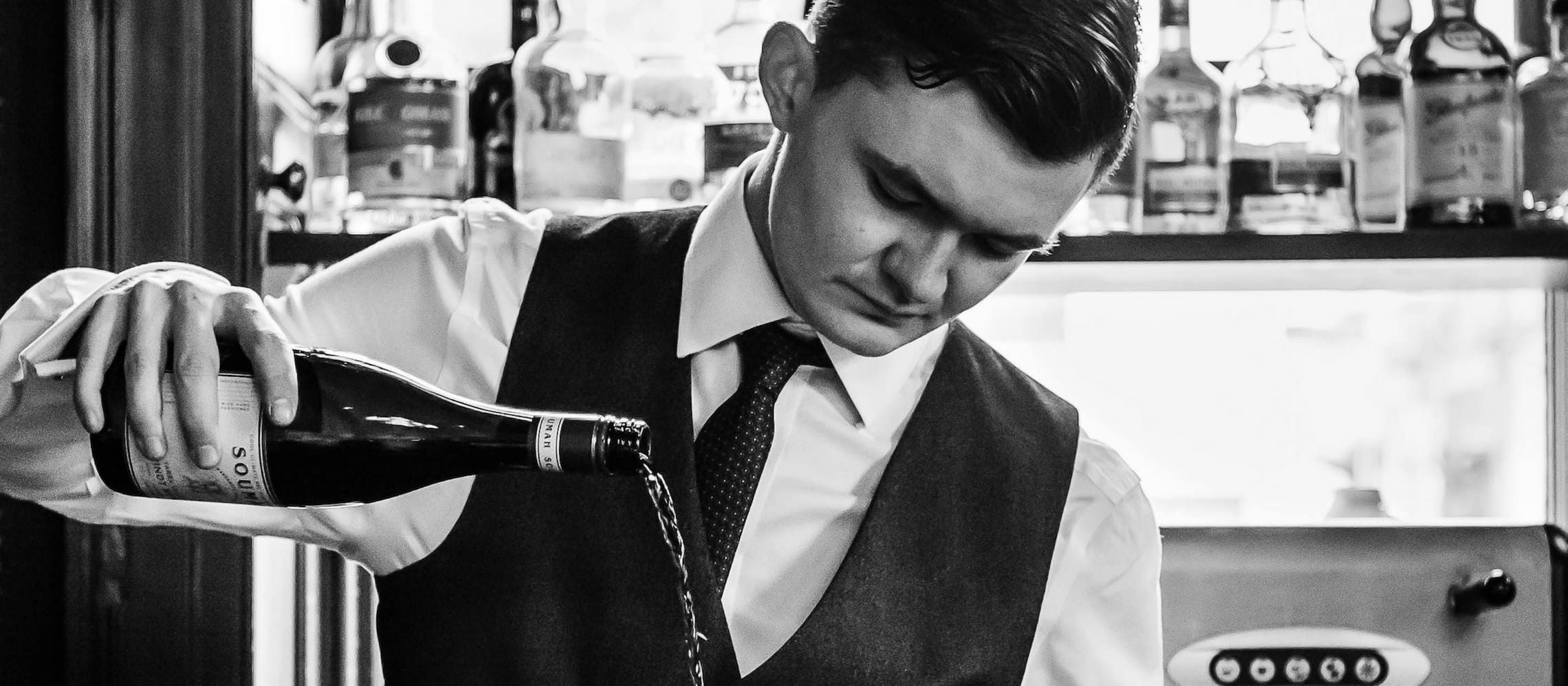 Interviewing a Sommelier: Jack Dickinson, Mark Greenaway
Jack Dickinson has been successfully managing a wine list built of more than 150 wines. Working at the Mark Greenaway restaurant, he shares insights on his wine list and more.
Jack Dickinson is a sommelier at TV Chef's Mark Greenaway Restaurant located in Edinburgh. At a very young age, he has mastered the management of Mark Greenaway's wine list with 150-plus wines.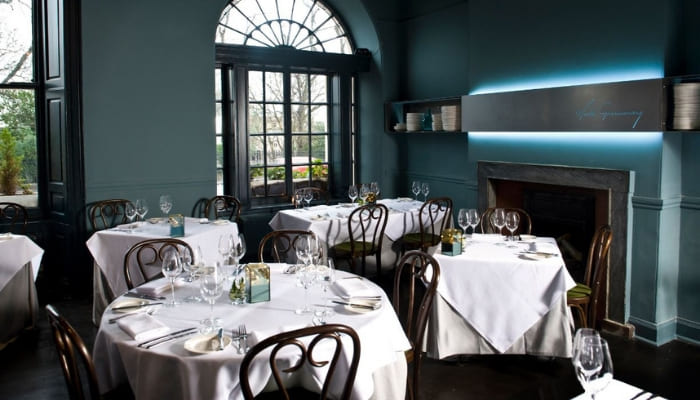 Image: Mark Greenaway Restaurant located in Edinburgh
In a recent Q&A session with LWC, Jack talked about his wine list, New World wines, demand for champagne and other sparkling wines and other interesting topics.
How have you made your mark on the wine list?
"When I started here two and a half years ago there were around 80 wines; now we offer around 175. But it's not just about including any wines that take my fancy, though obviously, the list does include some personal favourites. Some of the wines may not necessarily be an ideal match with chef Mark Greenaway's food, which is defined by finesse and balance, but nonetheless, we still list them because customers expect them. There is still demand for wines such as expensive Amarone and left bank, Bordeaux.
Does the list feature more traditional old world wines then?
"Yes, the current list does lean towards the Old World, though the New is still well represented. It is a constantly evolving project. I like to have a balance with a good representation of classic left bank Bordeaux and some from the right bank. Some Burgundy and then something a bit more unusual, something you've never had before. I have added wines from Turkey, Morocco and Lebanon – I'm a massive Musar fan. I would say there is a demand for more unusual wines from less well-known regions, but sometimes you have to gently nudge people in that direction. A Moroccan Syrah which was on the list for a while proved popular, while an Areni Noir from Armenia also stoked interest amongst some of our more adventurous customers.
What about France? Presumably, that is heavily represented?
"While France could never claim to be an undiscovered wine region, some customers have never ventured out of their comfort zones, always falling back on their old Bordeaux or Burgundy favourites. But wines such as Madiran or Cahors from Gascony have proved popular with customers who have perhaps never encountered these wines before. German wines suffer from a bit of an image problem, with many diners doubtful about selecting a German wine as they often presume they are sweeter than they actually are. German wines are difficult to understand, and having different names for different varietals is a bit off-putting to consumers. It's hard to find good value quality German wines, but when you find the right ones they are absolutely stellar. If wines provide value for money at a quality point there is no reason not to include them on the list."
And what about the New World?
"I've updated the list with a classic Kiwi Greywacke Sauvignon but have also added a Chenin Blanc from Hawke's Bay and a Gewürztraminer from Marlborough. They offer something a bit different, and not what you would necessarily expect from New Zealand. Demand for South African wine is also on the up, and I think they are probably amongst the most underrated of wines. Franschhoek is an up and coming region to keep an eye on, where they offer great value for money, and you can get some quite classical styles as well as some more innovative wines made by the likes of Waterkloof owned by Paul Boutinot. Morgenster is another South African producer I really rate, and we list their River Valley Red, a 2003 Bordeaux style blend. It's quite lean and savoury now, which is intriguing."
What countries do you think are underrated?
"There are some really great wines coming out of Chile, but people always associate Chile with value at the lower end, and don't tend to explore past the entry level. But when you start looking upwards you can find some great styles and the diversity of the country is really impressive. We list an entry level Emiliana Chardonnay from Chile, as well as a Casa Silva Pinot Noir from the Colchagua Valley and a De Martino Estate Carmenere.
How many wines do you offer by the glass, and is there much demand for smaller serves?
"Not every customer wants to drink an entire bottle, and the restaurant offers six whites, six reds, four sparkling and two roses by the glass.
What about rose sales?
"There is an increasing demand for quality rose, rather than generic table zinfandel. It is very seasonal, along with the likes of Picpoul de Pinet from the Languedoc. Over the last five or six months, we've sold three bottles. But during the summer we sold three to four a day.
How do English wine sales fare north of the border?
"I'm a big fan of English wines, and we stock Gusbourne and Nyetimber. They're a slightly different style to Champagne, though definitely not lower in quality.
Is there much demand for Champagne and other sparkling wine?
"Sparkling wine and Champagne are always popular with Prosecco very much in demand. It's an affordable way to have bubbles, and with all the connotations of luxury and celebration."
Franciacorta from Italy is another sparkling wine that I'm a big fan of, which we list for £76 a bottle, while Prosecco is the entry-level sparkler on the list, coming in at £45. An Australian sparkling Shiraz and a French sparkling rosé, from Bordeaux, add additional interest to the sparkling selection, while Nyetimber's Classic Cuvee 2010 represents the English contingent. The entry-level Champagne is from Alain Thienot, and is priced at £69, going up to Champagne Taittinger's Comtes de Champagne 2006 at £260."
Who is your typical customer and what wines do they like?
"They are an eclectic bunch, with a number of well-heeled regulars, as well as being a popular lunchtime venue amongst Edinburgh's business community, who like the set lunch menu. While there is a demand for the more popular grapes and styles such as Argentinean Malbec and Pouilly Fume, they are also happy to be guided by my suggestions."
What is the average spend on wine?
"Average spend on wine is around the £50 mark, with wines ranging from entry level sub-£30 wines up to more than £500.
However, occasional promotions such as a recent offer of £20 per person for three glasses of wine with their meal was well received.
We get a lot of reasonably high spending groups, who often pre-order nice sets of wine. We also allow diners to bring their own bottles, for £25 corkage, regardless of the value of the wine. We are quite happy to offer this, though don't really advertise the fact, and it enables me to have a taste of some amazing wines that I might not otherwise get the chance to sample!"
Where do you source your wines?
I use a variety of suppliers, including Liberty, Berkmanns Cellars, Enotria, De Burgh Wines, Vinum Terra, L'Art du Vin and Edinburgh-based Raeburn Fine Wines.
What wine trends are you seeing in the restaurant?
"An increasing number of diners are choosing to opt for wine pairings. I think they like the fact that it takes away the decision and enables them to try stuff they've never had before. Varietals like Gruner Vetliner really surprise people, and well made Australian or Californian Chardonnays tend to open customers' minds to the fact that not all Chardonnays have to be heavily oaked."